Exploring Popular Korean Breakfast Foods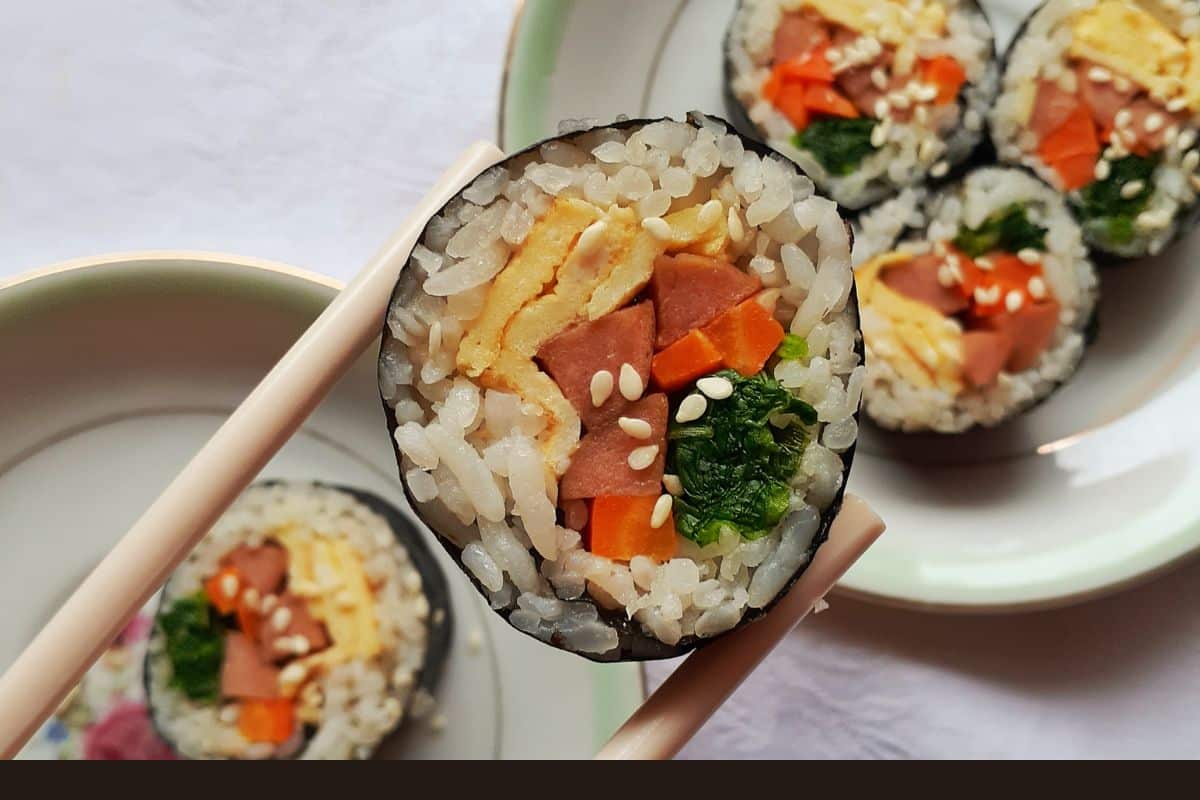 Korea's culinary heritage is a captivating journey through diverse flavors and cherished traditions. While Korean cuisine is often celebrated for its savory and spicy dishes, it's the morning meal that sets the tone for a day filled with delicious surprises. Breakfast in Korea is a delightful blend of flavors, textures, and cultural significance.
In this article, we invite you to embark on a gastronomic adventure as we unveil the beloved breakfast foods that grace Korean tables each morning. From savory classics such as gyeran jjim (steamed egg) to the heartwarming comfort of juk (rice porridge), these dishes not only nourish the body but also reflect the soul of Korean cuisine.
So, whether you're a dedicated foodie seeking culinary inspiration, a traveler eager to explore local flavors, or simply someone curious about the morning rituals of Korea, join us on this journey as we delve into the world of popular Korean breakfast foods that awaken the senses and capture the essence of a vibrant culture.
1. Gyeran Jjim (계란찜, Steamed Egg)
In Korea, the day often begins with the comforting aroma of gyeran jjim, a velvety, savory steamed egg dish that encapsulates the essence of Korean home cooking. This beloved breakfast staple is a testament to the simplicity and elegance of Korean cuisine.
The recipe is delightfully uncomplicated, typically involving eggs, water, scallions, and sometimes a dash of soy sauce for a nuanced depth of flavor. The result is a custardy, delicate dish that's both wholesome and delicious, often referred to as the Korean comfort food.
The preparation process, which entails gentle steaming, ensures the eggs remain tender and moist, resulting in a texture akin to a warm and comforting embrace on a chilly morning. Koreans cherish gyeran jjim as a side dish accompanying their morning spread or as a nourishing topping for a bowl of warm rice, making it a satisfying and comforting start to the day, akin to a culinary hug from home.
2. Juk (죽, Rice Porridge)
Juk, known as rice porridge, holds a hallowed place in Korean culinary heritage, transcending mere sustenance to embody a cultural symbol of warmth, care, and comfort. The process of creating this beloved breakfast dish involves the meticulous simmering of rice until it transforms into a velvety, creamy concoction.
However, what truly sets Korean juk apart is its versatility and diversity. From the mild and soothing baesuk juk, where ripe pears lend their gentle sweetness, to the luxurious abalone juk featuring tender pieces of abalone, the spectrum of flavors is as wide as Korea's culinary imagination.
This is a dish that transcends generations, passed down as a familial remedy for soothing aches and pains or offering solace on chilly winter mornings. A bowl of juk is akin to a culinary hug, a source of solace and nourishment that resonates deeply with Korean culture, underscoring the sentiment that food is not just sustenance; it's a reflection of love and care.
3. Ganjang Gyeran Bap (간장계란밥, Soy Sauce Egg Rice)
Experience the delight of ganjang gyeran bap, a classic Korean breakfast dish that blends soy sauce richness with the comfort of rice and eggs. It's a testament to the beauty of Korean home cooking, where simple ingredients combine for a satisfying morning meal. To make it, cook your preferred rice, with Korean short-grain rice being an ideal choice for its soft, sticky texture.
In a small bowl, beat eggs gently, adding a drizzle of soy sauce for savory flavor. Heat a pan over medium heat, add sesame oil, and cook the eggs until they're softly scrambled. Add the cooked rice, stir-fry with the eggs to infuse soy sauce and sesame oil flavors, and sprinkle with sesame seeds and chopped green onions for added texture and flavor. It's a quick, delicious breakfast, perfect for busy mornings.
Ganjang gyeran bap is a delightful mix of simple ingredients bursting with flavor. Soy sauce brings depth, and eggs create a creamy texture. Whether you love the salty notes of soy sauce or seek a satisfying breakfast, ganjang gyeran bap symbolizes Korean culinary heritage, delivering home-cooked comfort that's irresistible. It's the breakfast that leaves you smiling, ready for the day.
4. Sagol-guk (사골국, Beef Bone Soup)
Let's savor the timeless delight of sagol-guk, a cherished Korean breakfast classic that wraps you in comfort and sustenance. As the sun peeks over the horizon, this hearty soup takes its rightful place on Korean breakfast tables, offering a warm and savory embrace to kickstart the day. The secret to its allure lies in the slow, patient simmering of beef bones (사골), crafting a broth of profound richness that forms the soul of this iconic dish.
Alongside these bone-born flavors, ingredients such as radish, garlic, and onions join the symphony to elevate the taste of the soup, while thin beef slices provide an extra protein boost. A dash of salt and a garnish of fresh green onions crown sagol-guk, culminating in a deeply satisfying and nutritious morning ritual.
Beyond its culinary charm, sagol-guk stands as a testament to health, thanks to its nutrient-rich foundation of slow-simmered beef bone elixir. It's more than just a warm hug for your soul; it's a treasure trove of essential vitamins, minerals, and collagen.
The best part? It's yours to customize, allowing you to tailor your morning experience to your own palate, making it a beloved choice among Koreans. Sagol-guk also carries the torch of a time-honored Korean tradition – a reminder to commence each day with a hearty and wholesome breakfast, ensuring a robust and fulfilling start to your morning.
5. Dalgyal-guk (달걀국, Egg Soup)
Dalgyal-guk, known as egg soup, is a beloved Korean breakfast classic that embodies simplicity and comfort. Made primarily with eggs beaten into a simmering broth, this dish boasts a silky, custard-like texture that's soothing and satisfying. While the base is often water or a light chicken or anchovy broth, it can be customized with diced vegetables, scallions, or seafood for added flavor and texture.
Dalgyal-guk is seasoned simply with a pinch of salt or soy sauce and garnished with fresh green onions (파) before being served piping hot. It's a quick and versatile breakfast option, perfect for those seeking a nourishing and convenient start to their day.
Dalgyal-guk is a popular choice for several reasons: its gentle and nourishing qualities make it ideal for a soothing morning meal, it's quick and easy to prepare to accommodate busy schedules, and it reflects the Korean tradition of beginning the day with a warm and comforting breakfast.
Moreover, the eggs in dalgyal-guk are a nutritious powerhouse, delivering essential protein and nutrients, making it a healthy and satisfying option to start your morning right. Whether enjoyed solo or as part of a larger breakfast spread, dalgyal-guk is a delightful testament to Korea's culinary heritage, offering warmth and nourishment to kick off the day on a wholesome note.
6. Sogogi Muguk (소고기 무국, Beef and Radish Soup)
Step into the world of sogogi muguk, a cherished Korean breakfast that effortlessly marries wholesomeness and flavor. This comforting soup features tender beef slices (소고기) and delicate radish (무), gently simmered in savory broth. A brief beef marinade, complemented by soy sauce, garlic, and a hint of sesame oil, results in a soothing, clear soup with a rich umami profile and topped with fresh green onions (파).
Sogogi muguk wins hearts for several reasons: it's a balanced source of protein and fiber, making it a nutritious breakfast option. The savory broth offers comfort and flavor, making it perfect for those craving a light yet satisfying start to the day.
Beyond its delicious qualities, sogogi muguk honors Korea's tradition of hearty breakfast soups, embodying the warmth and wholesomeness that define a Korean morning. Whether paired with rice or savored on its own, sogogi muguk is a beloved symbol of Korean culinary heritage, delivering nourishment and comfort in every spoonful.
7. Miyeok Guk (미역국, Seaweed Soup)
Miyeok guk, or seaweed soup, is a cornerstone of the Korean breakfast tradition, revered not just for its delightful taste but also its nourishing qualities. This nutrient-rich soup boasts a base of seaweed, complemented by tender morsels of beef or seafood, and harmonized with an array of seasonings.
Its appeal extends beyond the palate; it's considered a source of strength and vitality, making it a common and cherished choice for breakfast, with a unique significance in Korean culture.
Traditionally, miyeok guk has been celebrated as a symbol of care and support, especially for new mothers. This hearty soup is believed to play a crucial role in postpartum recovery, providing essential nutrients and replenishment during a time of increased demands on a mother's body.
The devotion to miyeok guk during this period reflects the deep-rooted belief in the power of food not only to nourish but also to nurture. Beyond its specific role in postpartum care, miyeok guk underscores the broader Korean breakfast tradition of starting the day with a hearty and wholesome meal that offers not just sustenance but also a sense of cultural identity and togetherness.
Whether you're a new mother seeking nourishment or anyone looking for a fulfilling and comforting breakfast, Miyeok guk remains a beloved symbol of Korean culinary heritage.
8. Gimbap or Kimbap (김밥, Seaweed Rice Rolls)
Imagine waking up in Korea, where the day begins with the mouthwatering allure of gimbap. These seaweed rice rolls are a cherished breakfast tradition, a delightful journey of flavors that captivate the senses. Gimbap is an edible masterpiece, blending rice, a colorful array of vegetables, and a symphony of proteins, all elegantly wrapped in sheets of seaweed (김).
Whether it's the succulent bulgogi beef, the zesty pickled radish, or the comforting hug of an omelet, each bite of gimbap is a thrilling whirlwind of textures and tastes.
But what makes gimbap truly special is its adaptability and accessibility. Picture the bustling urban mornings where time is of the essence, and a quick, satisfying breakfast on the go is a daily ritual. Here, gimbap shines as the ultimate companion, offering both convenience and a burst of delectable flavor. Yet, gimbap's magic extends far beyond the cityscape.
Imagine picturesque picnics amidst Korea's lush landscapes, where families and friends gather to celebrate the joys of food and nature. Here, gimbap takes center stage as a delicious addition to the outdoor feast, embodying Korea's rich tradition of savoring a diverse and flavorful breakfast.
Gimbap is more than just a meal; it's a beloved symbol of Korea's culinary heritage, an exciting adventure of flavor in every roll, and a promise that Korean mornings are a journey worth savoring.
Check out two of our kimbap recipes below:
---
Related: Top 25 Most Popular Korean Street Foods
Related: 10 Popular Korean Drinks (Alcoholic and Non-Alcoholic)
Related: 10 Delicious Korean Stews & Soups
Related: Popular Korean Desserts