Top 6 Culinary Schools in Melbourne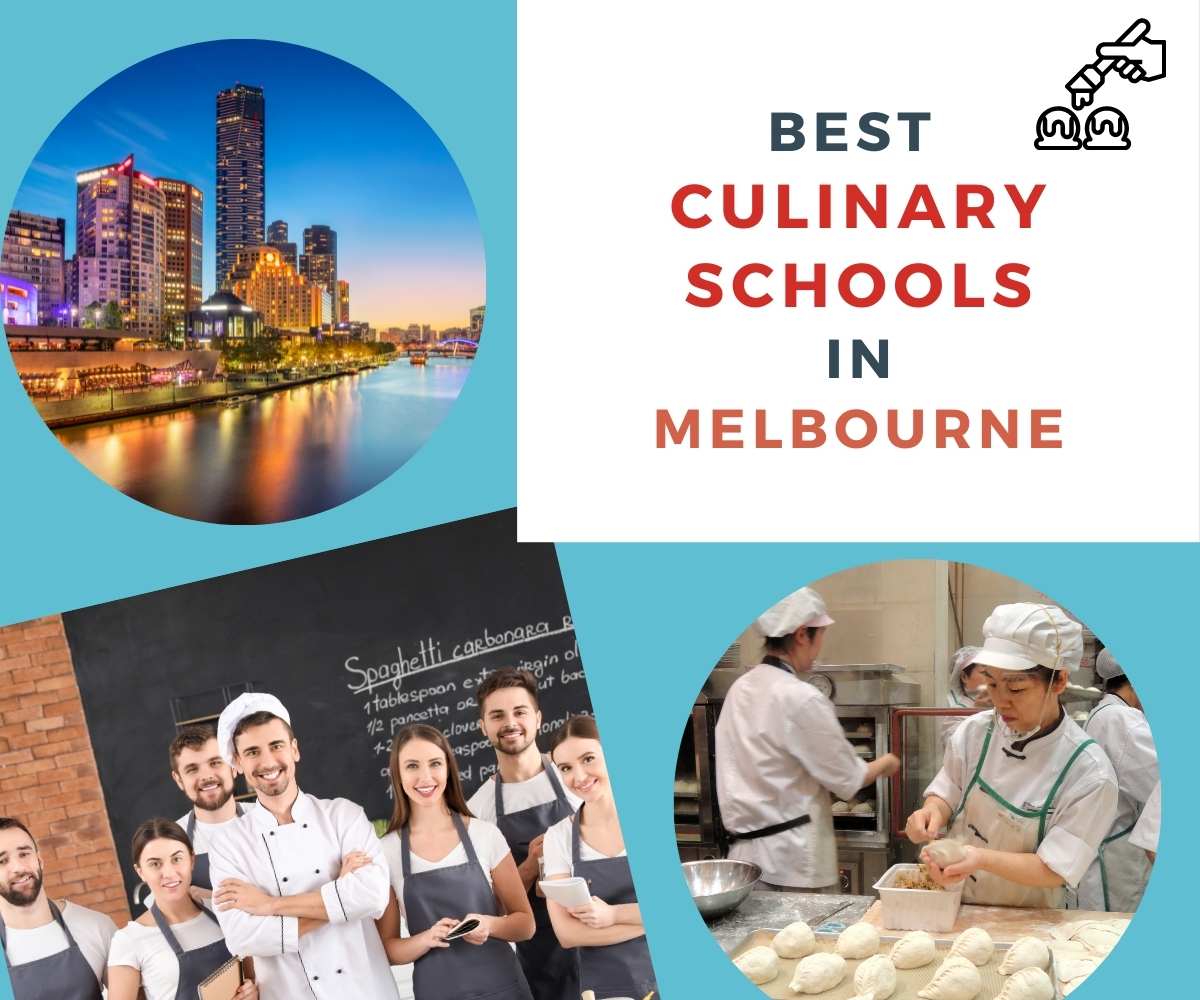 Melbourne is a bustling social city with amazing hospitality venues and foodie hotspots. It proudly claims to be one of the world's most liveable cities. If you want to become a successful chef here, it might be a good idea to consider a good local culinary school to get your foodie juices flowing.
Melbourne boasts many amazing schools for the culinary arts, each of them offering an opportunity to learn the best of what the hospitality world has to offer. So, which school is right for you? Let us help you out with our top picks for studying commercial cookery in Melbourne.
1. Le Cordon Bleu
With internationally recognized qualifications and some of the best facilities and educators in the culinary field, Le Cordon Bleu is one of the best schools in the country.
The Melbourne campus is situated in Moorabbin, and offers state-of-the-art kitchen, bakery, and restaurant facilities. Here you will learn all about French techniques, language, and kitchen operations. The school also occasionally runs short courses.
You can complete the Certificate III in 12 months, as well as the Certificate III in Pattisserie. The Certificate IV will take you an extensive 18 months to complete including a 6-month work placement. Students attend classes 5 days a week; an intensive study schedule that gives students time to thoroughly learn the course material.
If you wish to attain a Le Cordon Bleu qualification, it comes at a heavy price. School tuition comes in at AU$33,930 for Australian students to attain the Certificate III, whereas international students are looking at AU$37,609. The certificate IV will cost a further AU$11,950 for Australian students and AU$12,428 for international students.
2. William Angliss
The William Angliss Melbourne campus provides a community focussed environment for its students. With ample social and support facilities, they offer 80 years of education and training experience in the hospitality industry.
They see around 23,000 student enrol in their hospitality courses each year. They not only offer commercial cookery and patisserie courses but also bakery, food science, meat processing, culinary management, and food studies.
Their Certificate III in Commercial Cookery will take you 12 months to complete and cost you $9,790 for a full course fee, $5,963 for a government supported place, and $1,620 for a concession holder.
You could even get this course for free if you are an Australian citizen under 20 years of age. The Certificate IV will take you an additional 6 months on top of your Certificate III and will cost an additional $3,827, unless you are eligible for a CSP or other concession.
3. Front Cooking School
With a campus in Brunswick, Front Cooking School is a great option for your culinary studies. Front is an affiliate of the larger school Acknowledge Education, which has a history of education in Australia of over 138 years.
Industry trained chefs guide students through the fundamental kitchen and cookery skills they need to become job-ready. Facilities are first-class and the school provides students with fully equipped commercial kitchens. They also offer some top-notch placement programs for aspiring chef students.
Front Cooking School offers both cookery and patisserie courses. The Certificate III costs $10,000 plus equipment for both domestic and international students. The Cert IV, however, will only put domestic students $800 out of pocket, while international students will be looking at an extra $4,200.
4. PAX Institute of Education
Located in the heart of Melbourne CBD, PAX offers Commercial Cookery courses of a high calibre. The school not only aims to teach its students the practicalities of the culinary world, but also encourages qualities of resilience, adaptability, and social responsibility.
This holistic approach ensures that its students are not only job-ready but are also ready for life-long learning.
Those looking for value for money should look no further, with a Certificate III at PAX costing only $750 plus application and registration fees. The Certificate IV is also great value at $670 plus application and registration fees. Both certificates will require your full-time attendance for 12 months a piece, at the end of which you will be ready to chef away to your heart's content.
5. Ashton College
Since 2009, Ashton College has provided education for over 10,000 students. They have three campuses in the Melbourne area: Northcote, Footscray, and Hallam.
They take pride in creating an inclusive and supportive environment for their students, and providing classes with a total learning experience. What sets Ashton College apart is their regular monthly intake of new students, so you don't have to wait until next term or next semester to get started!
12 months and $13,950 (plus fees) is what it costs to achieve the Certificate III, and an extra $9,000 and 6 months for Certificate IV attainment.
6. Australian College of Trade
ACOT delivers quality training at its campus in Thornbury. They focus strongly on bringing their lessons directly into the kitchen, so that students can learn practically as well as theoretically. Upon graduation, students will have the qualifications to be able work in hospitality venues such as restaurants, pubs, clubs, cafes, cafeterias, and hotels.
Course fees are set to $10,050, plus a materials and application fee for the Certificate III. The Certificate IV fees costs an additional $4,200. Completing both certificates will take you 18 months of full-time study.
The schools mentioned here are just a taste of the delicious educational delights that Melbourne has to offer. There are dozens of excellent schools offering top notch teachers and world class education for chefs looking for a leg up on their culinary journey.
---
Related: Best Culinary Schools in Australia
Related: Best Culinary Schools in Sydney
Related: Best Culinary Schools in the World