Top 6 Culinary Schools in Sydney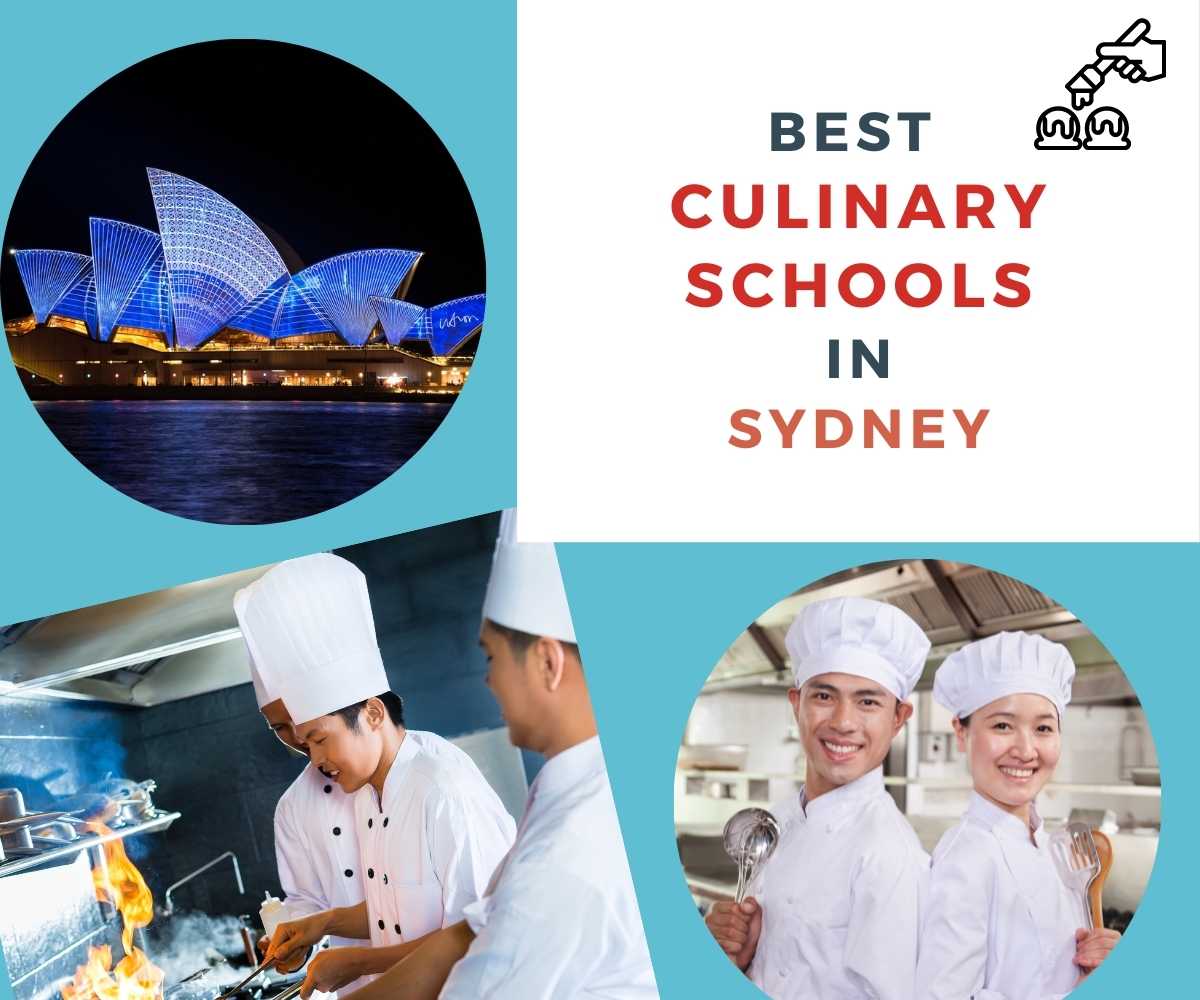 Sydney is the most populous city in Australia, and one of the most beautiful too. Surrounded by beautiful harbours, swanky bars, and culinary delights, it's not a question of which city you should study in, but which culinary school.
Possessing some of the countries best schools for prospective chefs, we can help you decide which school is the most suitable for you. Here are our top picks.
1. Le Cordon Bleu
At Le Cordon Bleu, you will receive a world class, internationally recognized qualification. With over 2,000 students graduating each year from its four campus locations in Australia, the school trains some of best chefs in the country.
Here you will learn French cooking methods, you will learn chefs' language and traditional ways of working in a kitchen. The Sydney campus has some of the best chef teachers you will find in the country. If you are after the best of the best, Le Cordon Bleu is for you. 
You can complete either a Certificate III in Commercial Cookery, or you can choose to go the whole hog and complete the Certificate IV. The courses offered here are the most time intensive in Australia, with students attending classes 5 days per week for up to two and a half years to complete the full qualification. Their Grand Diplôme will take you 24 months to complete, after which you will receive a Certificate III in Commercial Cookery and a Certificate III in Patisserie.
Here, you are looking at some of the heaviest prices for a culinary school in Australia, with the Certificate III coming in at AU$33,930 for Australian students and AU$37,609 for international students. The Certificate IV will set you back a further AU$11,950 for Australian students and AU$12,428 for everyone else.
2. Le' Culinare
Le' Culinare prides itself on education excellence and staying at the forefront of culinary innovation. They boast state-of-the-art kitchens and classrooms as well as an industry current trainers.
The school is dedicated to innovative and culturally diverse training, and provides a positive learning environment enabling students to confidently enter the fast-paced hospitality industry. 
Domestic students can complete a Certificate III in Commercial Cookery at Le' Culinary in only 3 terms for $7,000 if they choose to study full time. International students will complete it in 4 terms (1 year), and this will cost $9,600. The school also offers some online study options.
To continue on to complete a Certificate IV, domestic students will only need pay an extra $2,000 in fees and study for one more term, making Le' Culinare a great option for those wanting to quickly and affordably complete their studies at a quality institution. International students, however, will need to study for an extra two terms at the cost of $4,800. You can also pursue the Patisserie path at Le' Culinare. 
3. William Angliss
The William Angliss Sydney campus provides a community focussed environment for its students. With ample social and support facilities, William Angliss offers 80 years of education and training experience in the hospitality industry.
Around 23,000 student enroll in their hospitality courses each year. They not only offer commercial cookery and patisserie courses but also bakery, food science, meat processing, culinary management, and food studies. 
Their Certificate III in Commercial Cookery will take you 12 months to complete and cost $9,790 for a full course fee, $5,963 for a government supported place, and $1,620 for a concession holder. You could even get this course for free if you are an Australian citizen under 20 years of age.
The Certificate IV will take you an additional 6 months on top of your Certificate III and will cost an additional $3,827, unless you are eligible for a CSP or other concession.
4. Kenvale College
At Kenvale College, teachers have extensive industry knowledge and aim to support their students to be successful graduates. Small class sizes, integrated work learning, and a fun environment is what you will experience here. They even offer the opportunity of a paid work placement up to 20 hours per week. It is located in Randwick. 
Tuition fees are $10,570 for domestic students and $16,200 for international students to attain the Certificate III offered at Kendal College. The Certificate IV will cost a further $3,010 for domestic and $4,800 for international students. It will take 12 and 6 months respectively to complete the Certificate III then IV.
5. Sheldon School of Hospitality 
The Sheldon School of Hospitality is a subset of the AIBT (Australian Institute of Business and Technology). Established in 2015, AIBT now recruit over 10,000 international students, making it a proudly multicultural school.
They even offer a Certificate III & IV in Asian Cookery. They have three campuses, based in Brisbane, Sydney, and Hobart. The Sheldon School of Hospitality offers simulated environments and training restaurants to ensure students are as job-ready as possible. 
A Certificate III in Commercial Cookery costs $16,000 for an off-shore international student and $14,000 for an onshore visa-holder. International Certificate IV enthusiasts can expect to only pay an extra $2,000 and domestic students an extra $3,000. Qualifying for the full Certificate III and Certificate IV in commercial cookery will take you 18 months. The school also offers patisserie courses.
6. Salford College of Business and Hospitality 
Salford is one of the largest and longest running private training providers in Australia, seeing more than 2,000 students graduate in the past 8 years. Located in Paramatta, the college can assist students with finding accommodation.
Courses are delivered in the kitchen and classroom and students can expect a combination of theory, kitchen practical, group discussions, role plays, case studies, presentations, and research in their learning experience.
Certificate III tuition is $14,000 and $16,200 for domestic and international students respectively. Certificate IV tuition will cost a further $5,950 for international and $4,800 for domestic students . Time taken to complete these courses follow the usual 12 plus 6 months, which most schools offer. You can also consider studying bakery courses here.
---
These are some of the best schools in the country that see hundreds of new chefs graduating every year in beautiful Sydney. These schools are definitely worth considering when weighing up your options for culinary studies. It takes a lot of hard work, discipline, and determination to succeed in the world of cheffing, but if you pair these qualities with any of these schools, you can't go wrong. 
Related: Best Culinary Schools in Australia
Related: Best Culinary Schools in Melbourne
Related: Best Culinary Schools in Singapore