Christmas Food in Chile : A Mix of Northern and Local Traditions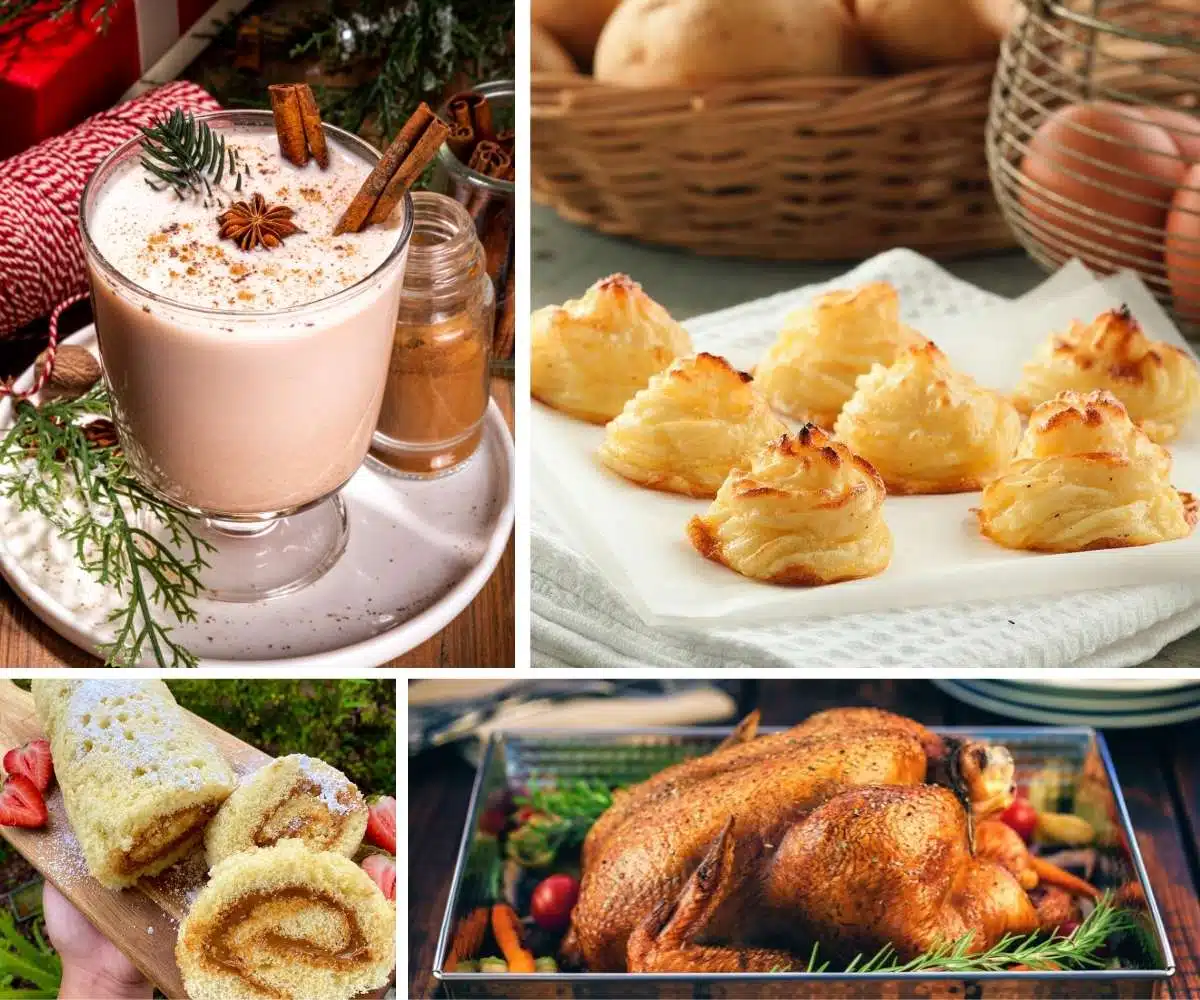 Have you ever been to the Southern hemisphere for Christmas? For Europeans and North Americans, this is definitely an unusual experience, considering it's summer down there.
In Chile, for instance, it's common to spend Christmas holidays on the beach, in tee-shirts and flip-flops. Therefore, it would make sense to have lighter food on Christmas, right?
Well, that's not exactly the case, considering that Chilean cuisine is largely influence by European roots. So yes, it is traditional to have turkey or roast meat there, as well as other heavy dishes, along with plastic Christmas trees, fake snow, warmly-dressed-and-all-sweaty Santa Claus, and yes, even Christmas carols filled with references to snow and cold weather!
However, there are also some more local specialties that are a better fit for the sun, heat, and summer vibes. So, let's take off those winter boots discover some of the most popular Chilian Christmas foods.
1. Roasted Turkey
Yep, just like in North America and a large part of Europe. But in this case, don't think it's a copy-paste from the Western world's traditions: according to zoologists, turkeys are originally from Mexico and started to spread out across the continent, so the tradition of eating them in Chile dates from way back.
In the old times, the turkey was prepared a month in advance by feeding them walnuts, so that their meat begins to take on an interesting Christmas-y flavor. While this still exists in the countryside, nowadays, most Chileans buy turkey at the supermarket, and it's only once in the kitchen that they add other ingredients to make it more flavorful.
Some add rum or aguardiente (a local brandy), others prefer stuffing it with prunes or apples while cooking, moisturizing the meat in the process. The final result is a very tasty dish, usually served with papas duquesas (more on this below) and a basic salad.
Alternatively, the turkey can be replaced by chicken, also cooked in the oven and similarly prepared.
2. Pan de Pascua
Pan de Pascua means Easter Bread, which comes from the fact that Christmas is often (and mistakenly) called La Pascua in Chile rather than Navidad. Pan de Pascua takes its roots from the Italian panettone and the German stollen, both brought by immigrants.
Eventually, it has evolved from these two specialties to become a rich, heavy, thick cake full of nuts, sweet spices, and dried fruits, with a little bit of brandy or rum in the dough.
The cake, which can get a bit dry after a couple of days, is usually served with a typical Holidays drink called Cola de mono (literally monkey's tail, more on this below).
3. Cola de Mono
You won't find eggnog in Chile, but this is close enough. Cola de Mono is a sweet cocktail made with coffee, milk, sugar, and aguardiente.
There are multiple versions of this very traditional drink, which can include nutmeg, cinnamon, cloves, vanilla, and even orange zest. It's soft in texture, sweet, and easy to drink. But beware: it's still strong in alcohol! Cheers!
4. Galletas Navideñas (Christmas cookies)
Galletas navideñas means Christmas cookies, which are a big deal in Chile. Originally from Germany, these plain vanilla-flavored cookies topped with Christmas-themed frosted decorations have a deeper meaning than just food.
During the entire month of December, many people sell them to their circles of family and friends, or in the street, as a means of bringing in some additional income, quite possibly to buy gifts for their loved ones. 
5. Seafood
Seafood is also common for Christmas in Chile, if you have the means to purchase it, of course. Lobsters from Juan Fernandez, a tiny archipelago 200 miles off the coast of Chile, are sought after but expensive.
A bit less expensive are centollas (king crabs) from Patagonia, which are usually prepared as an appetizer, either cold in a salad with mayonnaise, or cooked along with cream and cheese in a clay pot. Heavy, but delicious!
6. Brazo de Reina
Literally the queen's arm, this is the Chilean version of a Swiss roll. So now, you may wonder what a Swiss roll is? Think of a soft, flat, spongy cake.
Spread some jam, whipped cream, or chocolate on it, then roll it until the filling creates a swirl in the middle. That's the Swiss roll. In Chile, the jam or whipped cream is typically replaced by manjar, also know as dulce de leche, a kind of soft caramel.
7. Papas Duquesas
This typical preparation served with turkey consists of a base of mashed potatoes mixed with eggs. With the help of butter and oil, tiny round shapes are formed and put in the oven to create a thin golden crust.
The result: delicious, soft and crispy potato balls. Originally from France and known there as pommes duchesses, they are reserved on special occasions in Chile, as they are a more elaborate preparation than purée or roasted potatoes.
8. Champagne
In many Chilean families, it's a tradition to pop a bottle of champaña, as they call it here, at midnight on Christmas Eve to celebrate the birth of Jesus.
This is the point that closes a long evening of festivities, filled with abundant and rich food. And even though Chile is much more famous for its red wines, the country's vineyards produce very decent sparkling wines that get better and better every year.
9. Asados
While barbecues are not associated with Christmas traditions, they are a staple of Chilean culture. And since Christmas holidays are one of the best occasions to gather with your extended family, it is frequent to have long barbecues on Christmas day while chilling in the garden.
Sausages, beef, and pork are part of the menu, along with salads and red wine. Barbecues in Chile are a social event, where everybody meets to cook together, eat together, play together… This is really more about spending quality time as a family than anything else.
10. Borgoña and Ponche
Two traditional drinks to finish this list. Borgoña is a mixture of strawberries macerated with red wine, and served chill. Ponche is similar but made with custard apple or pineapple macerated in white wine. And if you have had too much cola de mono and wine, you could always have the fresh fruits as a dessert instead!
---
Related: 20 Popular Chilian Desserts
Related: Most Popular Foods in Chile