Chef of the Week: Chef Marina Gaši, Restaurant Marina, Istria, Croatia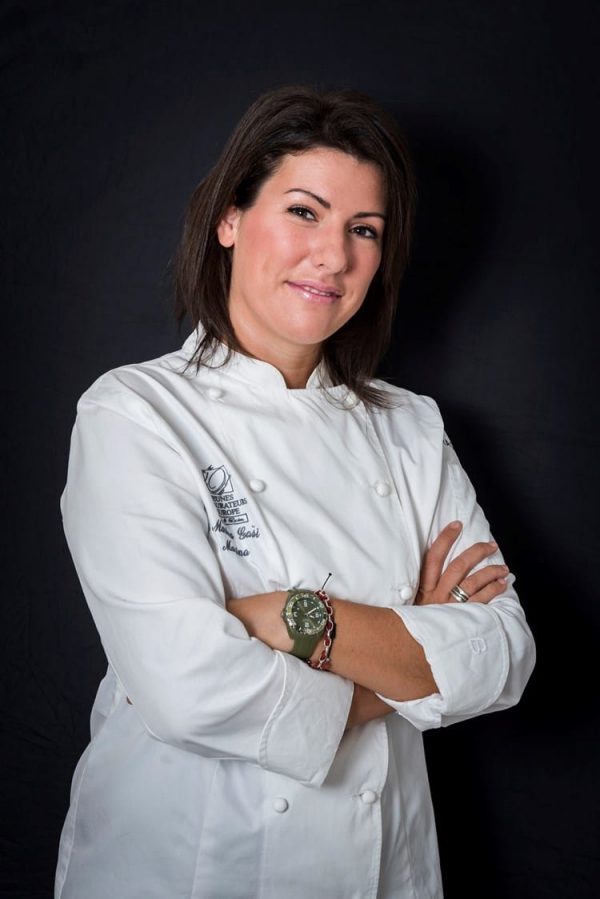 This week's chef of the week comes from Novigrad, Croatia, a picturesque seaside town on the eastern coast of the Istria peninsula.
Chef Marina Gaši is a creative, self-taught chef who has culinary tradition in her blood. Her parents used to run a family restaurant, and while Marina didn't picture herself in the kitchen, it sort off happened and she hasn't looked back ever since.
All dishes served at Marina restaurant are sourced from local ingredients, which makes Marina a true ambassador of sustainable gastronomy.
---
Story put together with the help of the Croatian National Tourist Board.
1. What inspired you to become a chef?
Nothing really inspired me to become a chef, it just happened.
My parents used to run our family restaurant when I was a little girl. When I was 8, my father died and my Mum decided to shut down.
Then after almost 20 years, my husband asked me to reopen it, the two of us, with my mum cooking. I wasn't sure about the idea but in the end I accepted as I thought Mum was going to run the kitchen. But that didn't happen. She said I had to do it.
So I started cooking in 2011, when we reopened. It was very difficult for me but I didn't give up.
2. Where did you train to cook?
I trained in my kitchen. As a self-taught chef, I started creating my own cooking style. It was impossible for us to go with the classic a la carte system, so we rather went for tasting menus only, based on fresh fish and seafood.
3. Tell us about your work at Restaurant Marina? What is the concept and what is your inspiration for the menu?
At our restaurant you can choose between 4 or 6 courses for lunch or 6 or 8 for dinner. No menu includes a dessert, that's the only thing a guest can choose.
I always choose love as an inspiration. I really do care about love and respect. Love for our territory, our region, love for the ingredients and, of course, love for our guests. Because cooking is always an act of love, I just want our guests to have the best of us.

Chef Marina Gaši
4. What do you regard as the quintessential Istrian ingredient?
Here in Istria we do have several special ingredients, such as truffles, olive oil, St. Jaques, scampi. So when you first come to Istria, you should go for some truffles and super fresh seafood.
Also you can find very good meat meals made of Boškarin.
5. You are an incredibly successful chef in an industry traditionally dominated by men. What were the challenges you faced as a female chef in the kitchen?
In my opinion a top chef has a well defined personality, and he/she knows very well what he/she wants in life and business.
I do not pay much attention to whether someone is a male or female chef, or to stories about this being a mens' world. I just do my best within my own four walls, which I am lucky enough to have. I simply try to do my best and feel happy about every new step I take.
Do you have a signature dish or a favorite dish that you enjoy cooking?
I have several signature dishes, and today I am going to share one with you – Sardines Tartare.
What advice would you give someone who wants to become a successful chef?
To all the people who want to start a kitchen career, I just want to say that if they think it's easy, they're totally wrong.

Chef Marina Gaši
First of all, if they can't learn how to clean and wash dishes perfectly, they are not ready for the rest. Always be clean and kind, and keep your eyes and ears wide open. Look around you and listen carefully. It's priceless what you'll learn.
After that, try to develop your own style, learn but don't copy. Always be real to yourself and trust your heart.
Your best piece of advice for amateur chefs?
Do your thing, step by step, always move forward with a smile on your face.

Chef Marina Gaši
---
Chef Marina Gaši
Restaurant Marina
Ul. Sv. Antona 38, Novigrad
Facebook | Instagram
Related: Most Popular Croatian Foods