Aioli (Roasted Garlic Mayonnaise)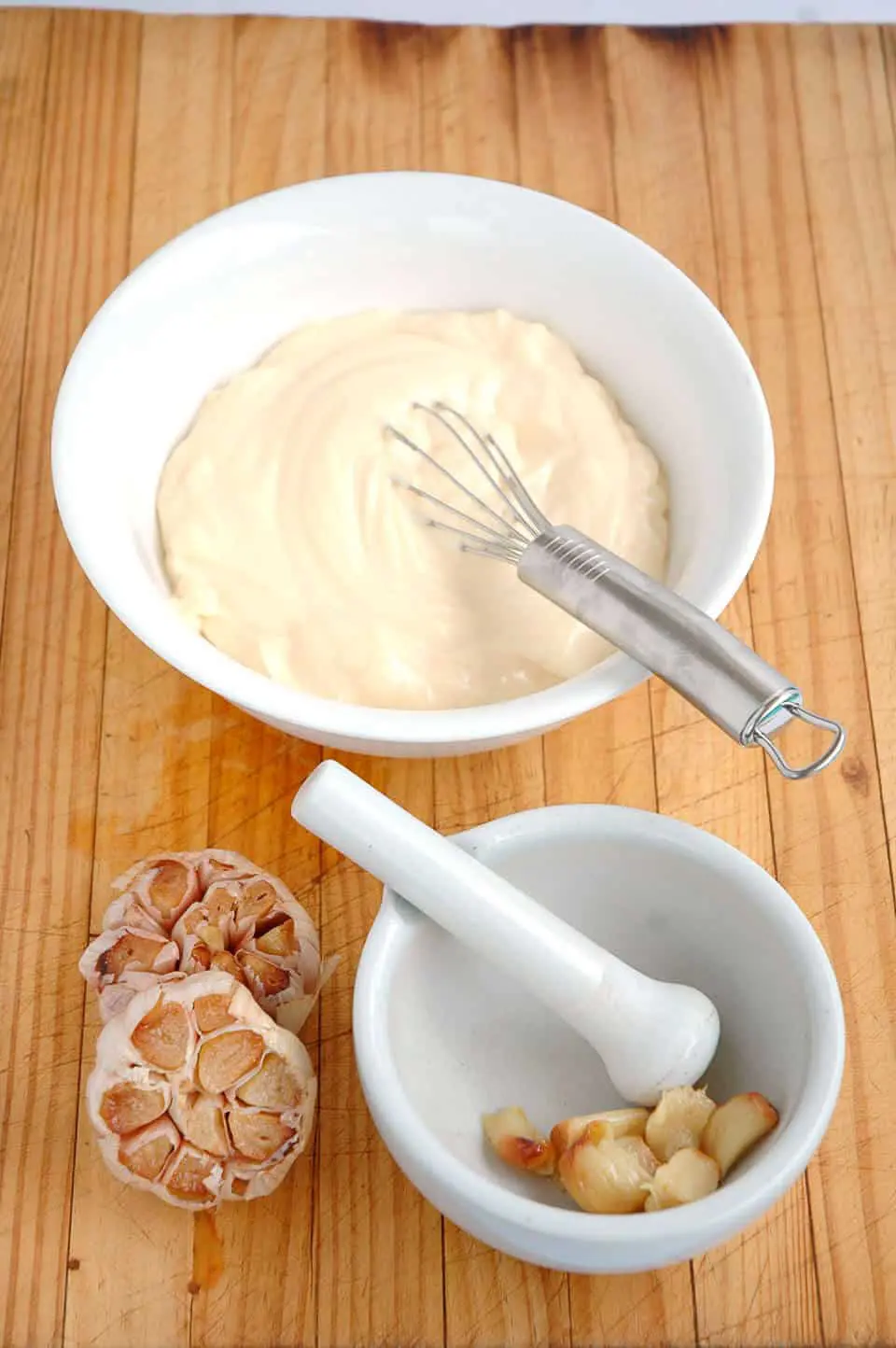 The Italian words for garlic and oil are aglio and olio respectively. So it's not hard to see where aioli gets its name or its ingredients for that matter.
If you love both of those things on their own you, then you will love them together in this recipe. Most people I know make their aioli with raw garlic but I like to roast the garlic first to give it that sweet nutty flavor as well as that lovely garlic flavor.
Like I said you can throw out your jar of plain old mayonnaise once you start using this aioli in place of it.
Enjoy this delicious aioli recipe!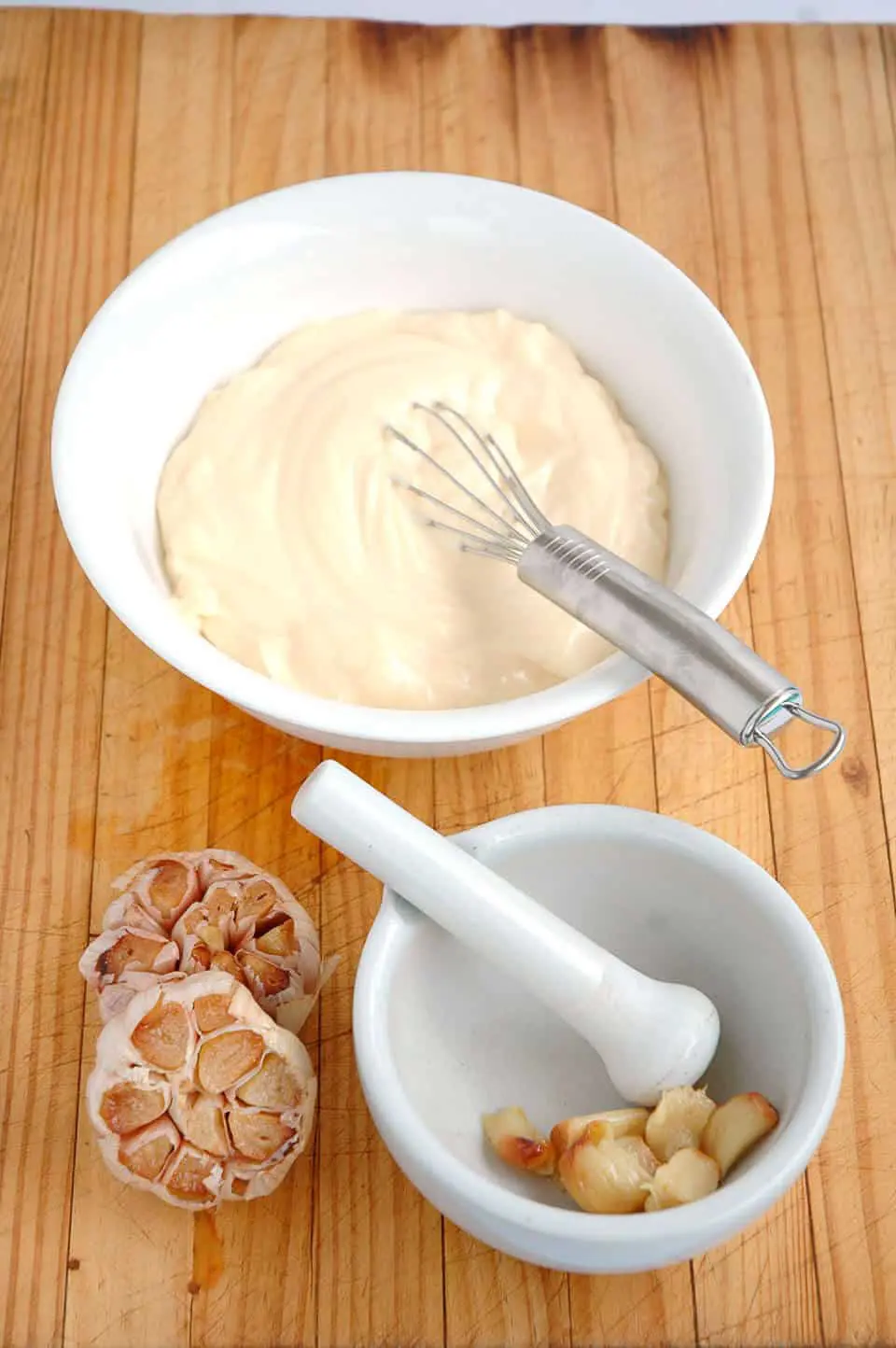 Aioli (Roasted Garlic Mayonnaise)
Ingredients
2

bulb garlic

6

egg yolks

2

tablespoons

white vinegar

2

tablespoons

Dijon mustard

600

milliliters

olive oil

regular or light olive is ideal. extra virgin has too strong a flavor

100

milliliters

olive oil

extra

black pepper

sea salt
Instructions
Preheat oven to 200 degrees Celsius (370 fahrenheit).

Cut 1/4 off the top of each garlic bulb and discard top, place bulbs in baking tray and cover liberally with extra olive oil (be sure that each clove is nice and wet).

Place tray in oven for approx. 10 minutes and re-oil the bulbs and cook for a further 10 minutes (until cloves appear golden through skin) remove and allow to cool.

Meanwhile place egg yolks into the food processor and pulse on high until they are broken.

Next (with processor on high) add the vinegar.

With the processor still on high, very slowly add the olive oil, in a very fine stream. Once the eggs, vinegar and oil start to form a creamy white uniform substance turn the processor off and remove the lid.

Add the mustard and squeezing the base of each (now cool) garlic bulb press the cloves out and into the food processor.

Place the lid back on, and returning to high speed, continue to add the oil in a very small stream, maintaining the creamy texture in the processor.

If you add it too fast it will first become shiny as the eggs can't hold all that oil and then it will split (curdle). Having said that as you progress in adding the oil you'll gradually be able to increase the speed at which you add it.

Once all the oil has been added you will notice that it is a very thick substance and rather yellow. To thin the Aioli and turn it white add a few tbsps of water at a very gradual pace, if you like it thick leave it as it is.

Season with a few pinches of salt and pepper, taste it, add more salt and pepper until you like it, or don't if you already do.

Put it in an air tight jar and make room in the fridge by throwing out your cheap mayonnaise. Buon Appetito.
Notes