12 Good Semolina Flour Substitutes
The great thing about semolina is that it creates an elastic dough. It develops a dense yet airy texture when baked, and a crunchy, crusty bite. It's amazing for pasta and pizza, and any baked goodie you can think of. But if you don't have it around, you can always go for a semolina flour substitute!
Semolina is made from durum wheat and has a coarse texture. It has a dark golden-brown hue. When it comes to flavor, semolina is mild and earthy, nutty, and rich but balanced. It's used for pasta, pizza, baked goods, and bread. But if you don't have it around, you can easily swap it for another flour. Discover the best semolina alternatives and how to best make use of them.
Choose the perfect semolina flour substitute for your preference!
There are plenty of semolina flour alternatives. Each has different properties, flavor, taste, aroma, and texture. So, if you can't get your hands on semolina, don't despair!
You can still get flavorsome baked goods, a great pizza crust, or dense, aromatic pasta! What can you replace semolina flour with? We prepared no more no less than 12 options for you.
1. All-purpose Flour
Yes, you can use regular flour instead of semolina. It's probably the simplest, most basic replacement you can think of. And it's probably the kind of flour you're more likely to have in the pantry. All-purpose flour has a similar taste but is lighter than semolina.
It's ideal in all baked goods, sweet and savory, bread, pizza, pasta, and then some. You can use it to thicken sauces and gravies. Just a few tips: in terms of pasta, all-purpose flour can create a rather mushy texture, whilst semolina gives the pasta a certain bite and keeps it together.
Pizza crust will also be less "all dente" with all-purpose flour, especially if you don't eat it up right away. A 1:1 ratio will do just fine.
2. Bread Flour
While bread flour may seem exclusive to, well, bread, it is one of the best alternatives for semolina flour. You can use this flour for pizza, pasta, sweet baked goods, focaccia, and anything that mentions semolina.
This flour is rich in gluten, so the dough will be extra elastic and soft, and it will also help the dough keep its shape. Also, bread flour can have a grainier texture compared to semolina. When baked, bread flour develops a rich, doughy mouthful and a mealy bite, Swap it in a 1:1 ratio.
3. Amaranth Flour
What can you use instead of semolina flour if you're looking for low-carb, no gluten, and plenty of protein? Amaranth is your best choice. It has a nutty aroma but it can replace semolina in pizza crust, pasta, baked goods, bread, cakes, muffins, and can even thicken white sauces, stews, soups, gravy, or roux.
4. Corn Semolina
Is semolina the same as cornflour? Well, no! But corn semolina can be one of the best substitutes for semolina flour. You'll get the same bite and mouthful, just a slightly enhanced corn aroma.
5. Garbanzo Flour
Gram flour, an Indian cuisine staple, is made from ground chickpeas. It has a sweeter, nuttier, and earthier taste than semolina. But it can replace it in bread, baked goods, pizza, and even pasta.
6. Quinoa Flour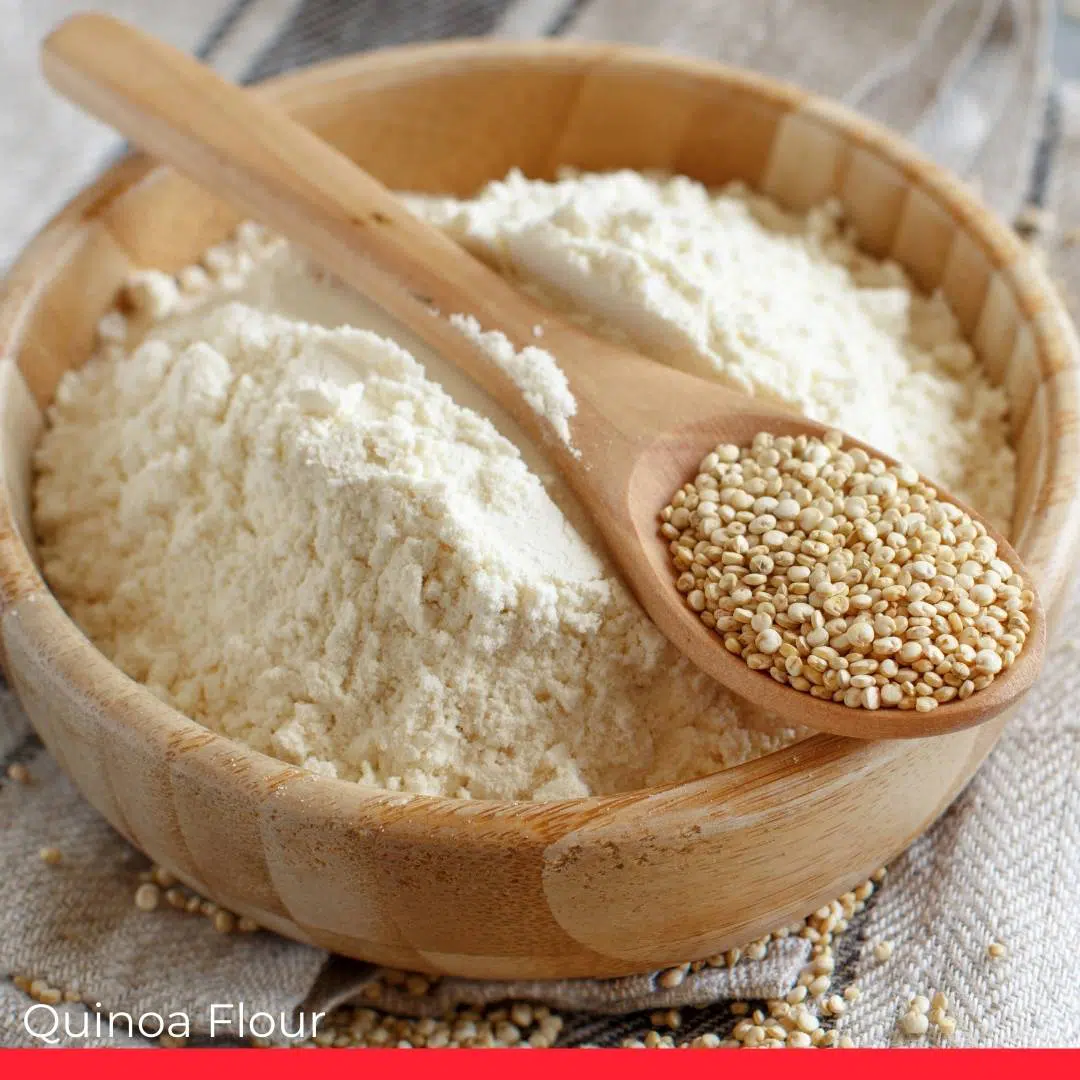 How to substitute semolina flour for a healthier option: choose quinoa instead. Quinoa, just like amaranth, is rich in protein and poor in carbs. Yeh!
It works for pizza crust, bread, cookies, muffins. In fact, we dare you to make your pizza healthier with this flour. You'll get a crunchy, yet soft dough, and you can eat more of it!
7. Rice Flour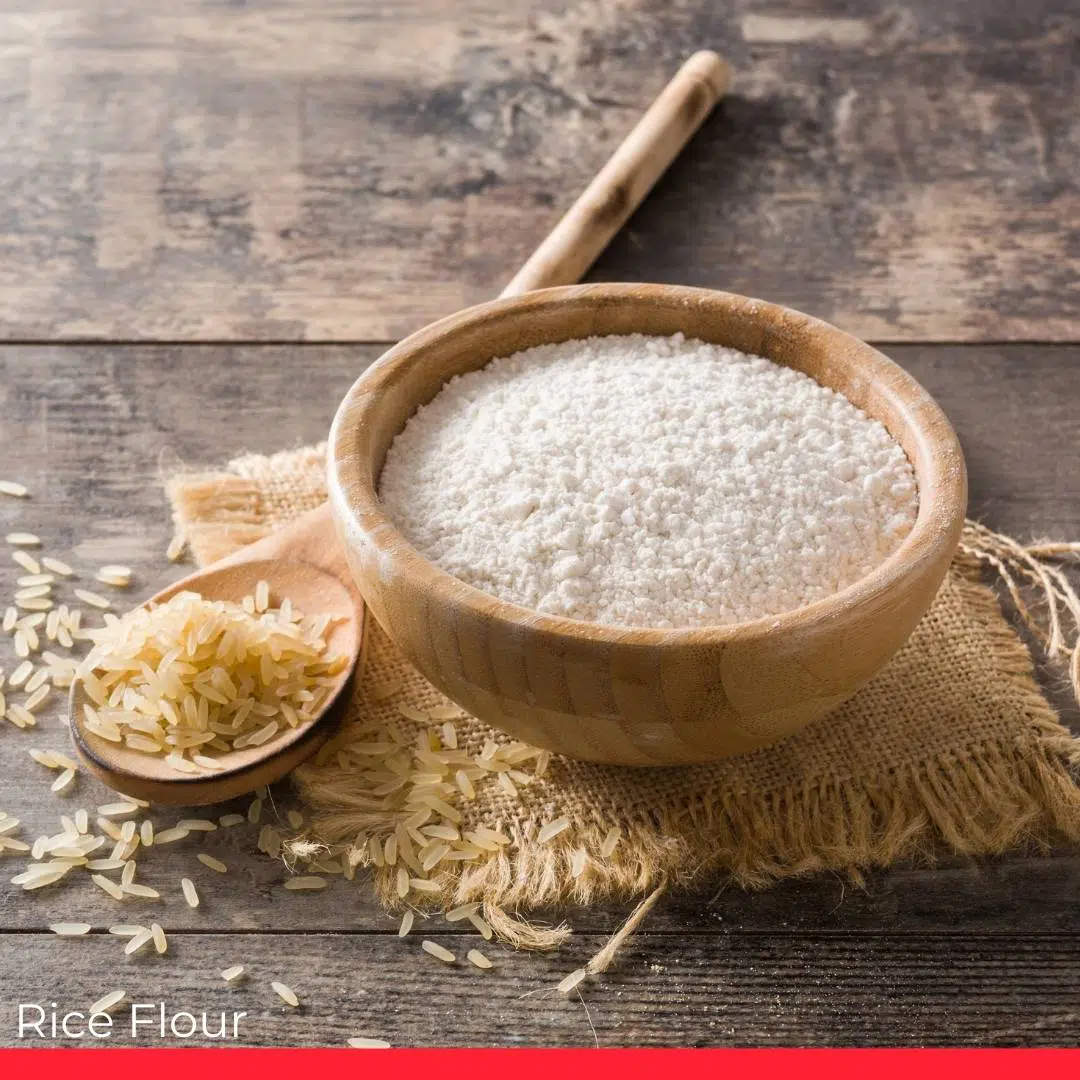 Here's a semolina flour substitute with no gluten and is ideal for vegan lifestyles too. Rice flour is a little nutty in terms of aroma and has a gritty texture but can be used in baking cakes, bread, biscuits. It's also ideal for pancakes.
But we wouldn't recommend it for pasta, unless you want to get thick, sticky pasta, aka noodles. If you're replacing semolina with rice flour in pizza crusts, make sure to sprinkle some flour on top of the dough before popping the pie in the oven to make it crumbly and crispy.
8. Pastry Flour
Preparing your pasta, pizza, and bread with semolina flour makes them a little crunchier, richer, denser, and not as fluffy and airy. With pastry flour, you can make anything you'd prepare with semolina, but the consistency will be airy, light, poufy, and fluffier.
We can recommend it as one of the best semolina flour substitutes, especially in soft baked goods such as cookies, muffins, cupcakes. In terms of quantity, use 1 ½ cups of pastry flour for every cup of semolina.
9. Whole Wheat Flour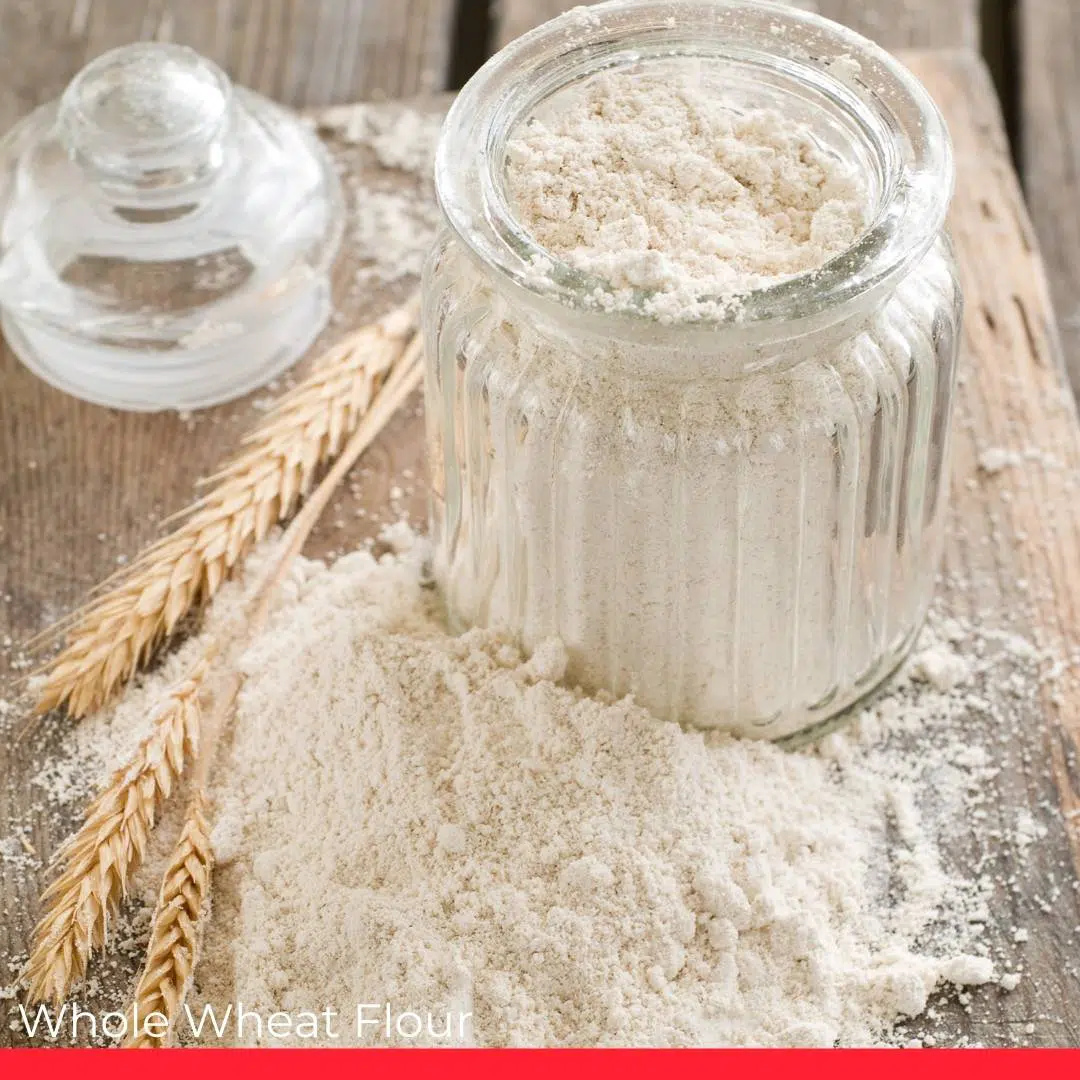 What to use instead of semolina flour? How about pastry chefs' most favorite flour? Whole wheat is the most popular choice since it has a balanced, aromatic taste, and fab versatility. You can use it for bread, pasta, pizza, pastries, desserts, anything! Again, a 1:1 ratio will do just fine!
10. Rye Flour
If you have rye flour around and are out of semolina, you can swap them. Just remember that rye flour is rich in flavor and comes with a certain sourness. Its texture is fine but its color may take you further away from semolina. Still, it can work in a 1:1 ratio in all recipes calling for semolina flour.
11. High-gluten Flour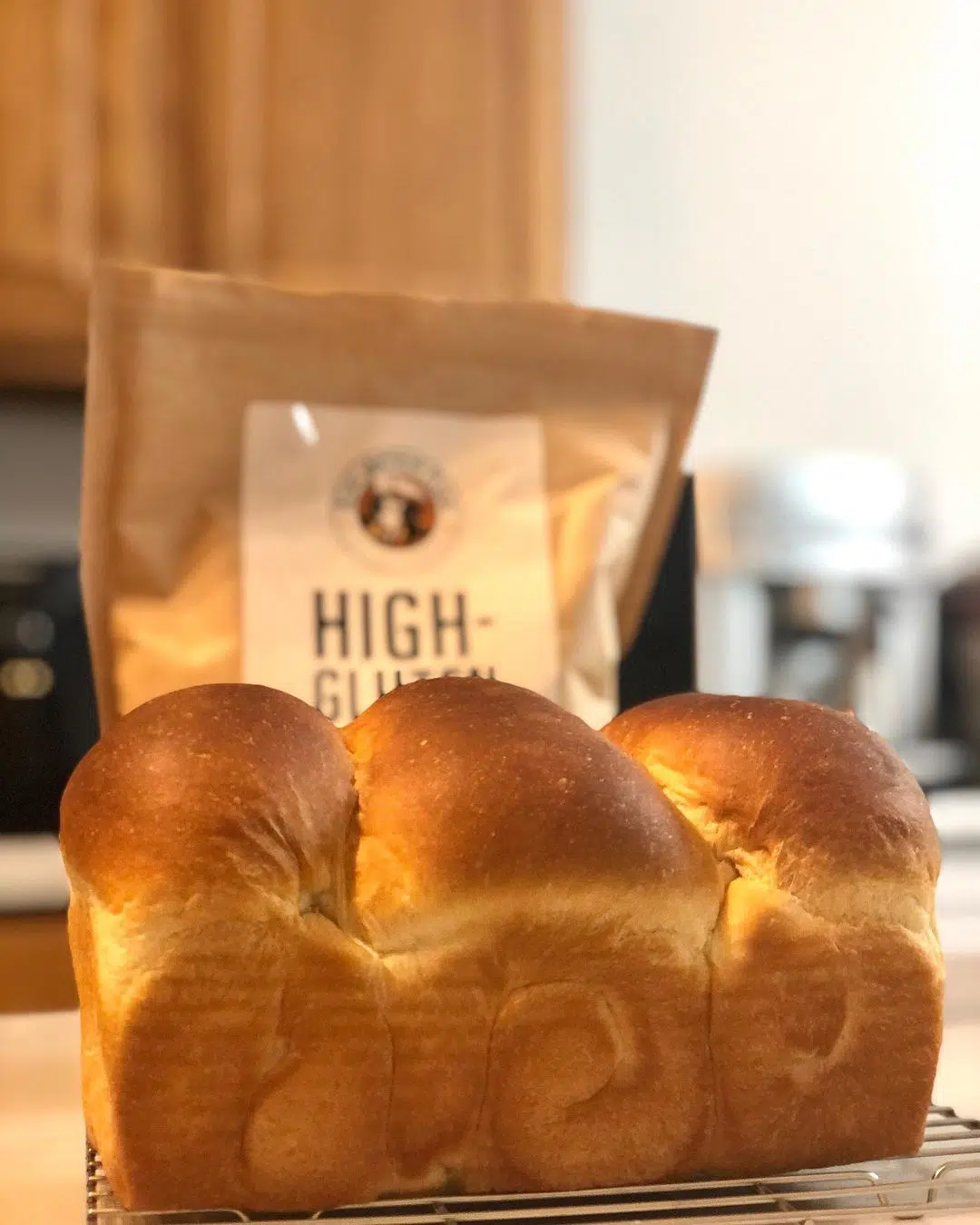 High-gluten flour contains oatmeal, whole wheat, buckwheat, and all-purpose flour. It's the best semolina flour replacement if you plan on making chewy, elastic bagels and bread.
12. Almond Flour
If you want a gluten-free semolina flour substitute, this is your best choice. Almond flour can also be used as a keto semolina flour substitute since it's very low in carbs but packed with nutrients.
Almond flour is sweeter than semolina flour and it has a flavor of its own, but it can successfully replace gluten-packed flour in pasta, pizza, muffins, bread, pancakes, and other goods. You can use it in a 1:1 ratio.
Semolina is one of the most popular choices for pasta, keeping its shape. It is what makes couscous textured and delicious. It's what makes a crusty yet airy pizza dough. Semolina is that secret ingredient that gives bread and other baked goods an earthy, nutty finish. It's what makes muffins, cookies, and cupcakes crumbly yet soft. But while it can be so many things, you can always find a semolina flour substitute, if necessary.