14 Most Popular Belizean Desserts You Must Try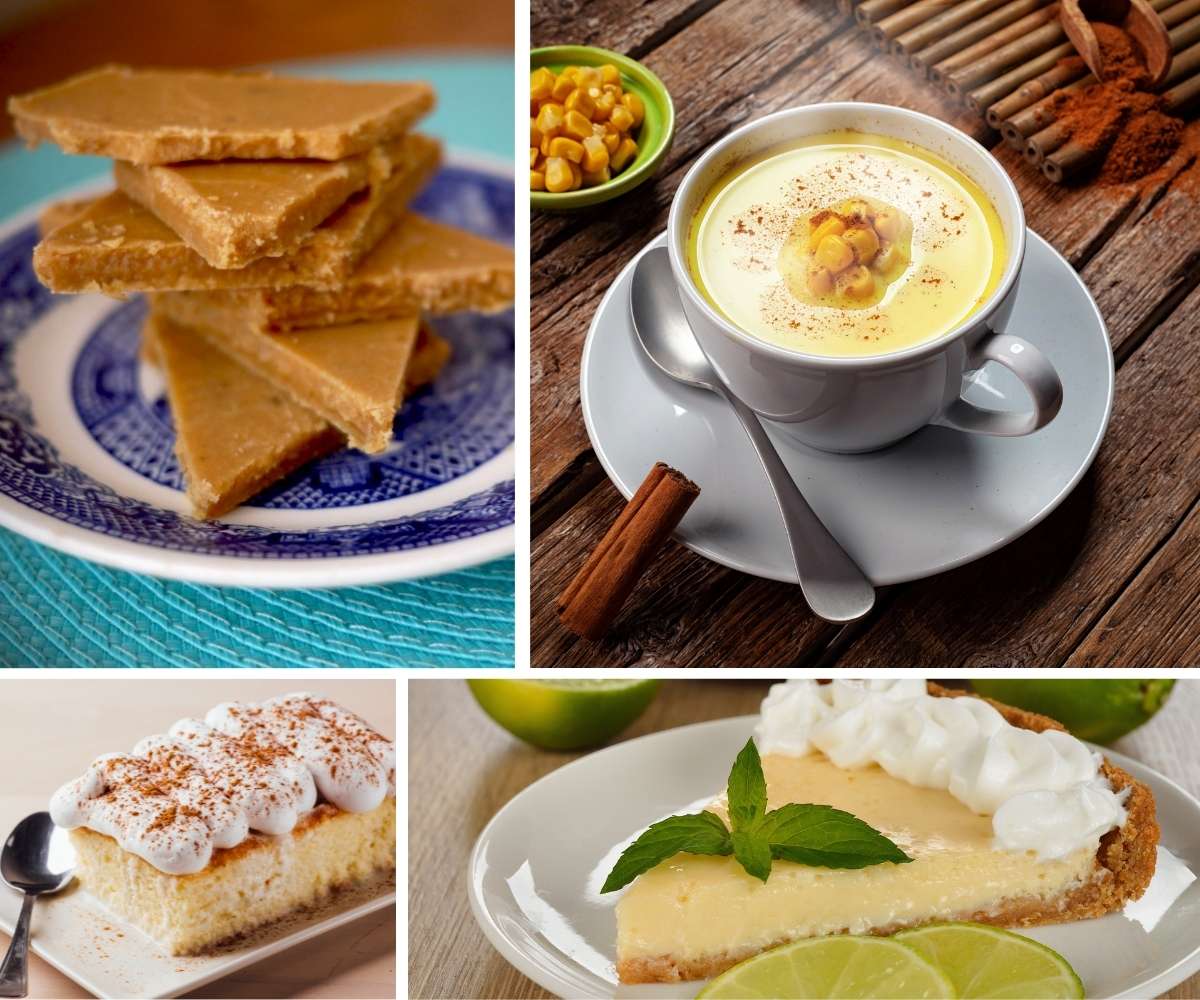 Are you looking for the most unforgettable desserts that leave your mouth watering and wanting more? Well, this is a list that you will surely want to check out. Let us go on a tour around the country of Belize to find the best there is.
Belize is a country filled with a wide variety of cultures. This means that different ethnicities make these excellent desserts with their unique flavor blend based on the various natural foods of the country.
You will find desserts native to different cultures and see flavors from all angles. This list will surely put a smile on your face. Let's round up the 14 most popular desserts in Belize.
1. Cassava Pudding
This dessert is native to the Garinagu culture and is a must-have, especially for those with a sweet tooth.
This sticky treat is made from ground cassava. Cassava pudding's soft, sticky texture will give your tastebuds a blast of flavor, especially if it is fresh out of the oven. I even want some right now.
2. Sahou
The Garinagu also use cassava in a delicious drink/dessert called Sahou. Sahou is what you might know as eggnog, except it uses the tasty roots of nature.
There is nothing much better than sipping on a hot cup of sahou, socializing with your buddies, or sitting alone by the fire contemplating, how does this taste so good? Trust me; you need to taste your own. You will never stop talking about how good it is.
3. Corn Lab
This dessert is native to the Maya culture and is known as Corn Atole. It is a soupy porridge dessert that has corn as its main ingredient.
Corn is an essential element in the Maya civilization. The corn is ground down into what is called masa, which is mixed with regular milk, coconut milk, and sugar.
The mixture is then brought to a boil. The result has a soupy and creamy taste. The scent of the fresh corn alone gets your tastebuds going wild. This delicacy is not commonly found in restaurants around Belize. If you find some, you found a golden dessert you surely want to try.
4. Belizean Fudge
This is a hard, sweet, yet delicious treat that is perfect for carrying while traveling. It combines nuts and raisins into one savory bar. 
These Belizean candy bars melt in your mouth and when you one, you will want another. So, make sure you stock up on all that goodness. This treat will take your sweet tooth by storm and is one you will surely fall in love with.
5. Tableta
If you have a naturally sweet tooth, this is the perfect treat. You could actually make it yourself quite easily. Tableta is a lovely coconut candy containing a lot of sugar, condensed milk, and ginger.
6. Tres Leches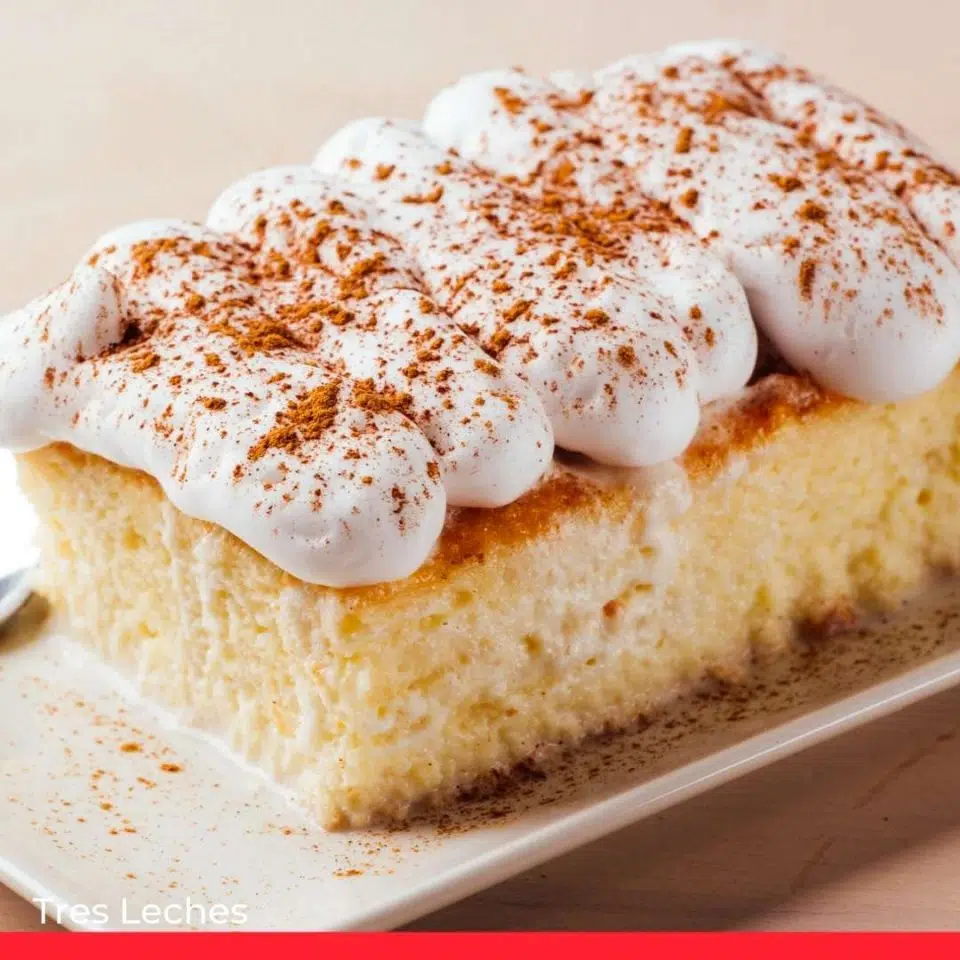 Tres leches is Spanish for "three milks." As the name suggests, a sponge cake is soaked in three types of milk: evaporated, condensed, and heavy cream. Other ingredients, such as cinnamon, are sometimes used for extra flavor.
This cake is usually served chilled. If you get a taste of authentic tres leches, you will not believe the flavor that bursts from one bite of goodness.
Tres leches is a popular throughout Latin America and is a popular dessert in Puerto Rico, Costa Rica, El Salvador, or the Dominican Republic.
7. Candy Craboo
This dessert is a typical treat eaten by the locals. If you travel to Belize, you often find vendors selling this treat packed in bags.
Craboo is a tiny, round, yellow fruit that grows in Belize and is locally called "nance." This fruit is harvested from the trees after it falls onto the ground onto giant tarps. The soft, mature fruit is then preserved in large vats with sugar.
The craboo is then put into small handy sized bags. The treat is delightful and is packaged with the syrup it is preserved in. This would fall into the category of preserved fruit. Once you put that juicy fruit in your mouth, it is a flavor that will be remembered forever.
8. Banana Bread
In southern Belize, there is a large banana industry. Therefore, there are lots of bananas. Why not make some delicious banana bread?
Now, you may think this is plain old plain bread. Well, my friend, this is far better than plain old bread.
The banana gives this dessert a sweet, moist, and scrumptious result. The scent is irresistible when this dessert comes steaming out of the oven. Slice this moist dessert open and add some freshly made butter. I can't even tell you how finger-licking good this dessert is.
9. Lime Pie
In Belize, we do not grow lemons. Instead, we grow limes and use them to make our pies. But we take this to another level.
Instead of making a whole pie and then cutting it into pieces, we make individual, bite-sized pies with the customary meringue on top. Limes have a similar taste to lemons. However, they are slightly more bitter. This makes for a perfect treat with your morning coffee or lunch.
10. Natural Chocolate
Belize is well known for some of the best natural chocolate out there. The Maya has harvested cacao beans for thousands of years and in some parts of Belize, such as Belize City, we have chocolate factories. You can see the entire process of turning the bean into premium, natural brown gold.
You get first-hand experience in making your very own chocolate. I think that you would be shocked at what real chocolate tastes like. That is a mystery you will have to taste to find the answer. All that I promise is that it is mighty good.
11. Coconut Tarts
Coconut trees line the pristine beaches in Belize. Quite a few cultures use this nut as an ingredient in various cuisines, and we do in tarts. For the filling, grated coconut is mixed with condensed milk. Besides being a great treat, coconut pulp is very healthy.
12. Black (Fruit) Cake
This dessert is made during the months leading up to Christmas. The cake has a black color because it is made from melted sugar.
This fruit cake takes a while to make to get the full flavor. It is kept soaked in rum in the months leading up to Christmas so, when you get a slice, it has been months in the making.
Each piece has the potent taste of alcohol, which perfectly blends with the fruits and melted sugar to make a dessert worth waiting for. It's like delicious cake on steroids.
13. Bread Pudding
Belize was a British colony, meaning some foods link back to their culture. One of these is bread pudding.
This dessert is essentially made of stale bread. Yes, stale! Crazy right? Do not let that turn you off. This creamy pudding will leave you wanting more. Also, this dessert is very filling and is a Belizean favorite.
14. Ice Cream
While ice cream is common in most countries around the world, make no mistake, Belize has some incredible ice cream blends. If you get a chance to taste some natural, homemade ice cream, it is like you have never tasted ice cream before. Trust me; it is much different and better than store-bought ice cream. This ice cream is on a whole new level!
Made from all-natural cow's milk and local foods such as fruits, nuts, and plants, the blend is unmatched.
My favorite ice cream stop in the country is "The Country Barn" on the Hummingbird Highway. In my opinion, they are the top tier in terms of flavor, taste, and service. So, if you ever come down here, that is the best place to get your first taste of Belizean ice cream. 
Some of the desserts listed are more popular in certain parts of the country than others. This is due to the plants or foods used in these desserts being more commonly used or grown in that area. But in general, if you ask a local Belizean about them, they will know precisely what you are talking about.
As Belizeans, we reminisce about the good memories of these desserts we had in our childhood and continue enjoying them daily. These recipes have been passed down through generations. You can eat a delicious dessert while having a good conversation with a local, listening while they share their dear memories of growing up in Belize.
So, there you have it. What an adventure that was, right? Are your taste buds ready for this delicious action? I am sure they are! Believe it or not, this is only the tip of the iceberg of the countless tasty desserts available in this beautiful country.
---
Related: Most Popular Foods in Belize