Top 10 Most Famous Portuguese Cheeses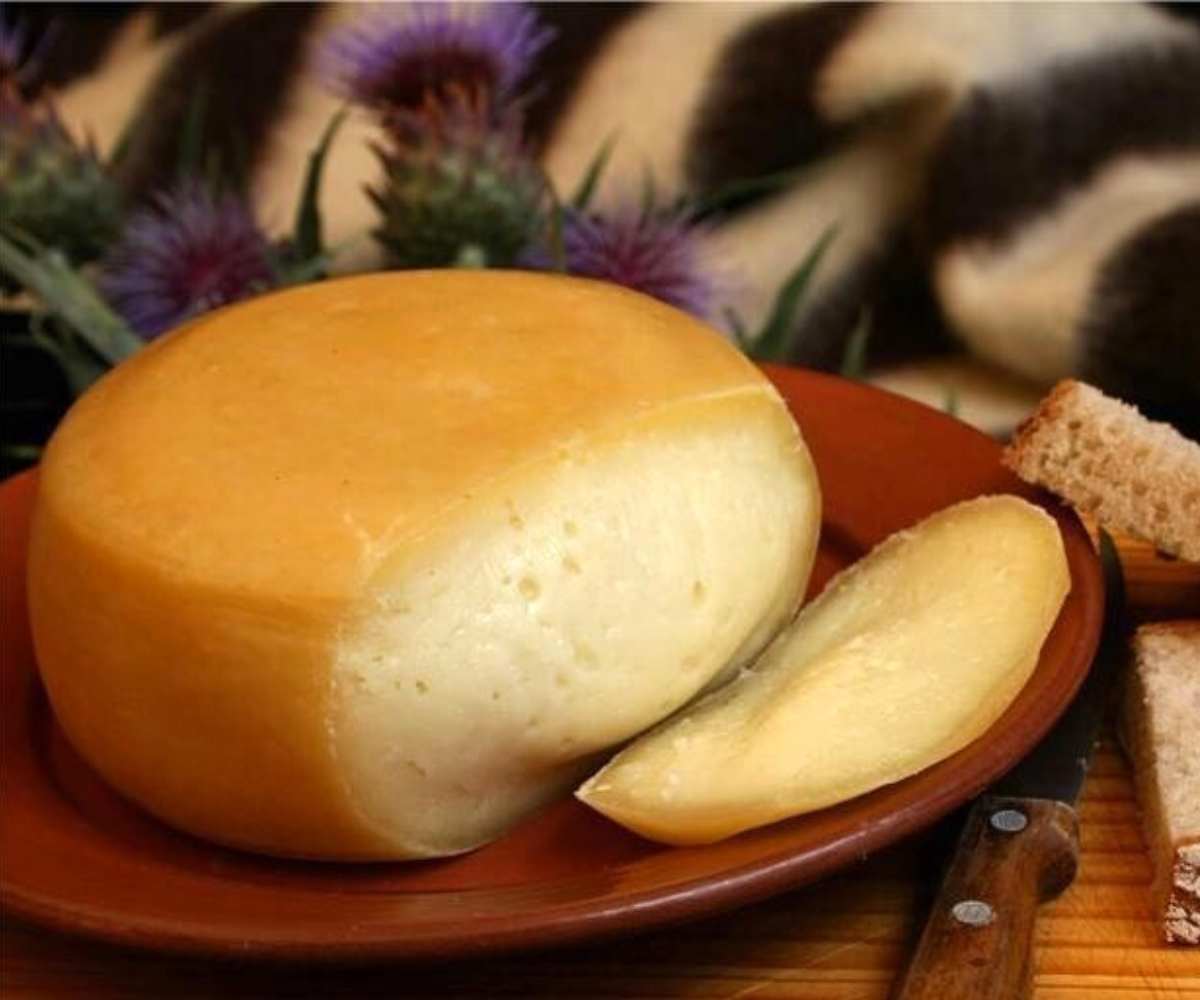 Portuguese cheese is considered a cultural heritage of incalculable value, and its importance stands out in the preservation of both tradition and quality.
One way to preserve this cultural heritage is to register it as "Protected Designation of Origin" or "Geographical Indication". These awards establish the ingredients and methods that should be used processing products, and so have helped preserve the production of Portuguese cheeses.
Here we look at the ten best-known Portuguese cheeses: their history, production method, and the region in which each cheese is made. Each cheese has its own story. Let's find out what each one has to say.
1. Serra da Estrela Cheese (Queijo da Serra da Estrela)
The history of Serra da Estrela goes back many centuries and is related to the customs of the mountain people and shepherds who roam the hills. Dating back to the 13th century, it is the oldest of all Portuguese cheeses, and its unique flavor has brought it fame worldwide.
Named after the region in which it is produced, this buttery, yellowish cheese gets its very unique flavor from the combination of the sheep that produce the milk, the coagulant used, and the way the mass is worked. Rather than using rennet, the coagulant comes from a local thistle, the Cynara cadunculus, and the cheese is produced by hand, in the traditional way, giving it a special touch.
Interestingly, the great Portuguese explorers chose to take this cheese on their travels back in the 15th century due to its nutritional properties.
2. São Jorge Cheese (Queijo São Jorge)
Made exclusively on the island of São Jorge on the Azores archipelago, São Jorge is known by many as a masterpiece with a very distinctive flavor. Since 1986, the production of this cheese has been restricted to the island of São Jorge in order to preserve its authenticity.
São Jorge is a cured cheese, produced from the coagulation of whole raw cow's milk. To earn its name, this cheese has to respect three conditions: a firm consistency, a hard or semi-hard yellowish texture with small and irregular openings along the cheese mass, and finally a brittle structure with a cylindrical shape.
What makes the cheese of São Jorge unique is the soil and climate of this region of the Azores, where pastures of different crops influence the quality of the milk. What is more, the production method has remained practically unchanged for over 500 years, ensuring, once again, the uniqueness of the product.
3. Nisa Cheese (Queijo de Nisa)
Nisa cheese is undoubtedly one of the most recognized and appreciated cheeses of the Alentejo region.
This cheese has a shallow cylindrical shape, with a slightly curved side and well-defined edges. Cured, semi-hard, and ranging in color from white to yellowish, it is handmade with raw milk from local sheep. T
he milk is curdled with vegetable thistle, and then processed using three distinct phases of maturation for a period of 45 days. By now, nisa has acquired all its unique characteristics.
4. Azeitão Cheese (Queijo de Azeitão)
Azeitão is a handmade, unpasteurized cheese, made at the foot of the Arrábida Mountains in southwestern Portugal. This cheese is made only in the municipalities of Setubal, Palmela, and Sesimbra.
Azeitão is a ripened and buttery cheese, with a semi-soft texture. It can have a white or light yellow color and has few or no holes. As the flower of the locally grown thistle plant acts as a coagulant, it is a true vegetarian cheese.
One feature that helps define this cheese is its spicy flavor and, at the same time, its acidity and saltiness.
5. Flôr da Serra Cheese (Queijo Flôr da Serra)
The history of Flôr da Serra cheese, first mentioned as far back as the 16th century, is deeply connected to the history of the mountain villages and shepherds of the region. Currently, its production area extends throughout the region encompassing Guarda and Ansião.
It was in this environment that the people of this region created this Portuguese-recognized cheese of buttery paste, using pasteurized sheep's milk, the flower of a local thistle, rennet, and yeast.
6. Terrincho Cheese (Queijo Terrincho)
Terrincho cheese belongs to the district of Bragança in the region of Trás-os-Montesand Alto Douro.
This is a ripened cheese, semi-soft, with an orange crust, a slightly creamy paste of a uniform white color and a mild flavor. Its production involves the coagulation of raw milk, after which the curd is slowly drained using a animal rennet.
Ripening must take place over at least 30 days and may extend to a maximum of 90 days, thus being called "aged".
7. Castelo Branco Cheese (Queijo de Castelo Branco)
The Castelo Branco cheese is made in the same region as its name: Castelo Branco. It is produced only with sheep's milk and has a whitish appearance.
With a semi-hard or semi-soft texture and a yellowish color, it is a cheese with a rich flavor and aroma. It is obtained by slowly draining the curd after coagulation of raw, pure ewe's milk, through the action of a thistle infusion, followed by a minimum maturation period of at least 45 days.
If the maturation period is extended to 90 days, it will become a somewhat brittle, creamy, hard to extra hard cheese, with a yellow-orange color, a pleasant and persistent aroma, and a strong and slightly spicy flavor.
8. Pico Cheese (Queijo do Pico)
Pico cheese, native to the island of Pico on the Azores archipelago, is made from raw cow's milk. It is a cured cheese, with a semi-soft buttery paste and yellowish-white color. It has a salty and intense flavor, with a pleasant aroma, which comes from the milk of dairy cows from different areas.
Interestingly, this cheese as mostly been produced by women, the process passed down from grandmother to granddaughter. Once ripened, the cheese was sold mainly to the island of Faial or consumed at festive religious or family events.
9. Seia Cheese (Queijo de Seia)
Seia cheese comes from the Portuguese town of Seia in the district of Guarda, located in the province of Beira Alta.
The distinctive characteristics of Seia cheese, whether it is the buttery, aged, or spicy version, are undoubtedly its aroma and flavor. Combined with their yellowish color, semi-soft buttery paste, and soft or hard texture, they fully satisfy the most demanding palate.
10. Serpa Cheese (Queijo de Serpa)
This is one of the most famous cheeses in the region of Alentejo and is also considered one of the best in Portugal.
Serpa cheese is produced from selected sheep's milk from the Serpa region and has a yellow color, a buttery semi-soft paste, and a flexible, thin coating. This is due to the shorter maturation time, which gives it a unique flavor.
This cheese is cut from the center to the periphery in four movements, practiced based on religious beliefs. It is also unique due to the special cloth used for filtering the milk, which is folded tightly round it 40 times.
---
Related: Most Famous Portuguese Foods
Related: Most Popular Portuguese Desserts