How to Cook Monkfish & What Does Monkfish Taste Like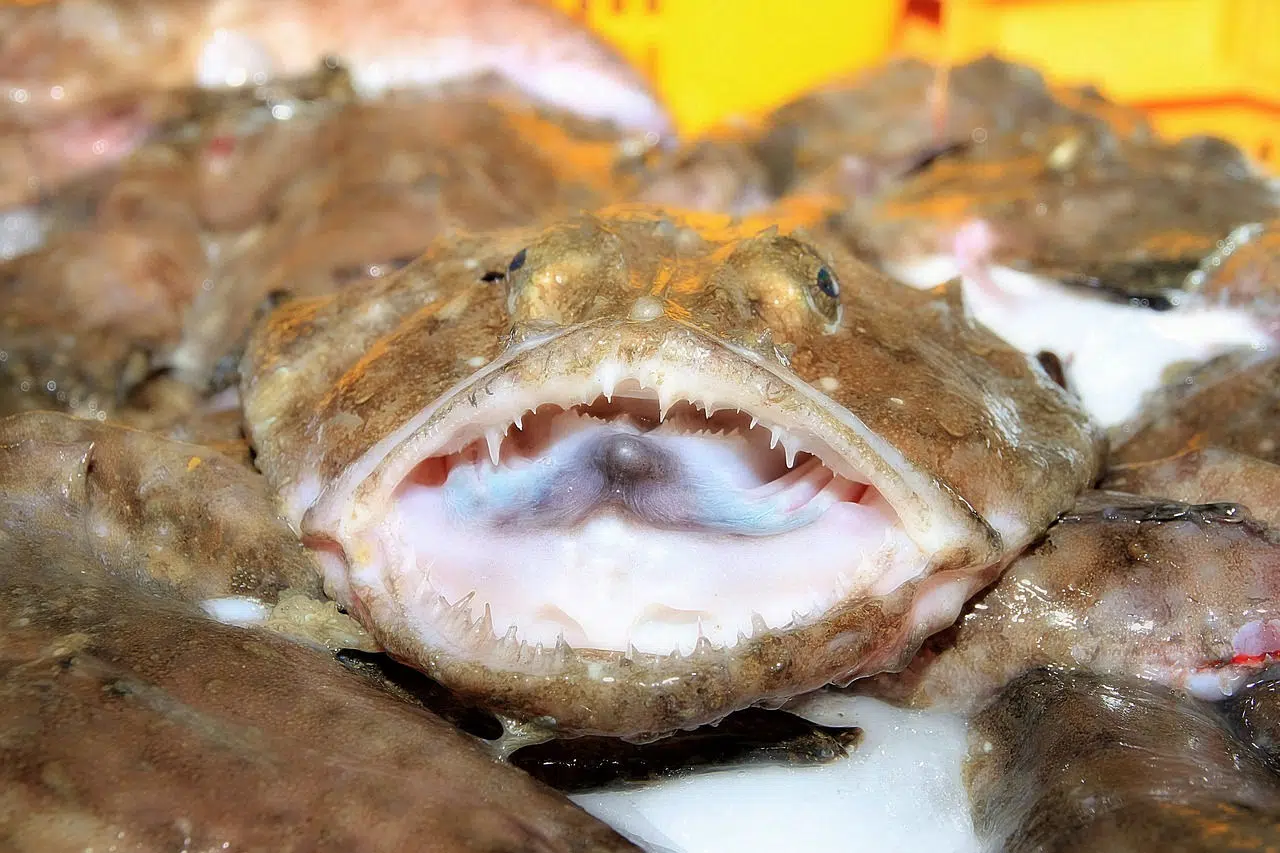 Monkfish Taste
Monkfish is known for having a similar taste and texture to lobster. The meaty flesh is mild and sweet, without being too fishy. This makes it perfect for taking on strong, bold flavors such as spices, as well as acidic citrus flavors.
The tail meat is predominately used throughout the world, especially in fine dining French cooking. However, the liver and other parts are also commonly used in Japanese cuisine.
Monkfish are flat-bodied, deep water bottom dwellers that lie on the ocean floor. They use their fins to "walk" across the ocean floor searching for their prey, hence the flat body shape. They are commonly found in the Atlantic and Indian Oceans.
Monkfish liver is a delicacy in Japanese cuisine.
Each monkfish contains two fillets, frim either side of the spine. The tail meat is the most prized part of the monkfish and is most commonly sold and used in restaurants. However, other parts such as the cheeks are used, as well as the liver, which is a delicacy in Japanese cuisine.
Monkfish benefits from a variety of different cooking methods. It can be baked, boiled, broiled, poached or sautéed. Because it takes on the flavors from marinades and sauces, monkfish is used in many different cuisines.
Monkfish is rarely sold whole in supermarkets, where you will find the tail meat sold on the bone or as fillets. When sold on the bone, the skin must be removed and sliced away from the central spine. The skin is removed as well as the membrane found beneath it. If left on, the meat shrinks and tightens as it is cooks.
The meat is typically salted well before cooking because the meat is extremely lean and this stops it shrinking and losing moisture.
How to Cook Monkfish
Sautéing, Grilling, and Roasting
Monkfish can be sautéed, grilled, and roasted, which makes it so versatile. Before sautéing, the monkish is seasoned and sometimes lightly covered in flour. This helps brown the fish and give a nice crust to the exterior. In some cases, the monkfish maybe sous vide before finishing in the pan.
As it is easy to overcook, using sous vide gives more control over the cooking process. It is then finished in a frying pan and basted with butter to add color and umami.
Recipe: Monkfish Masala with Red Lentils, Carrots & Coconut Garnish
When grilling over a barbecue or griddle pan, the monkfish becomes smokier and the charring adds umami. When roasting, the monkfish is lightly seared in a pan to brown the sides and finished in the oven. Monkfish can also be marinated with herbs and spices before roasting to add more depth of flavor.
Poached Monkfish
Similar to lobster, monkfish is fantastic poached. Delicately poached in a flavored broth or as sous vide, the meaty fish becomes beautifully tender. It pairs perfectly with a brown butter sauce, capers, and some greens, making for a delicious seafood dish.
Monkfish Curry
The meatiness of monkfish pairs fantastically with curry. The meaty and robust monkfish can handle the complex spices of a curry, which is a great alternative to other meats.
After cooking out the curry roux and adding tomatoes and stock, the raw monkfish is added. The flavors of the curry soak into the monkfish as it cooks and becomes tender.
Hotpot
A traditional winter dish in Japan, hotpot (or nabe) is made with a variety of vegetables stewed in a broth flavored flavored with dashi or kimchi. The flesh of the tail is boiled along with the vegetables and it becomes succulent and takes on the flavors of the broth.
In some hotpots, the liver is also added. The liver is often boiled separately for 30 seconds to 1 minute to kill any parasites or Anisakis. The liver can also be eaten sliced or incorporated in soups.
Deep-fried Monkfish
In Japanese cuisine, fried chicken or karaage is one of the nation's most popular dishes. Marinated chicken is coated in a mixture of potato starch and other flours and deep-fried. Chicken can be replaced with monkfish, which takes on the flavors of the marinade.
The marinade contains a mixture of soy sauce, sake, and ginger. After marinating, the fish is covered in a flour mixture and deep fried at 160 ºC until it is 70% cooked. It is then taken out and deep-fried again at 180 ºC till the exterior is crispy.
Monkfish Liver
The liver is a delicacy in Japanese cuisine and is known as ankimo. The liver is soaked in sake and salt brine for around 30 minutes to remove any odor. Next, it is patted dry and molded into a cylinder with aluminum foil and steamed.
Left to rest and firm up, it is then sliced. It is commonly served with ponzu, a citric soy sauce, along with green onions and grated horseradish. The liver is deliciously tender, with an iodized and natural taste with fine and sweet flavors.