Honduran Christmas Food: Traditional Holiday Dishes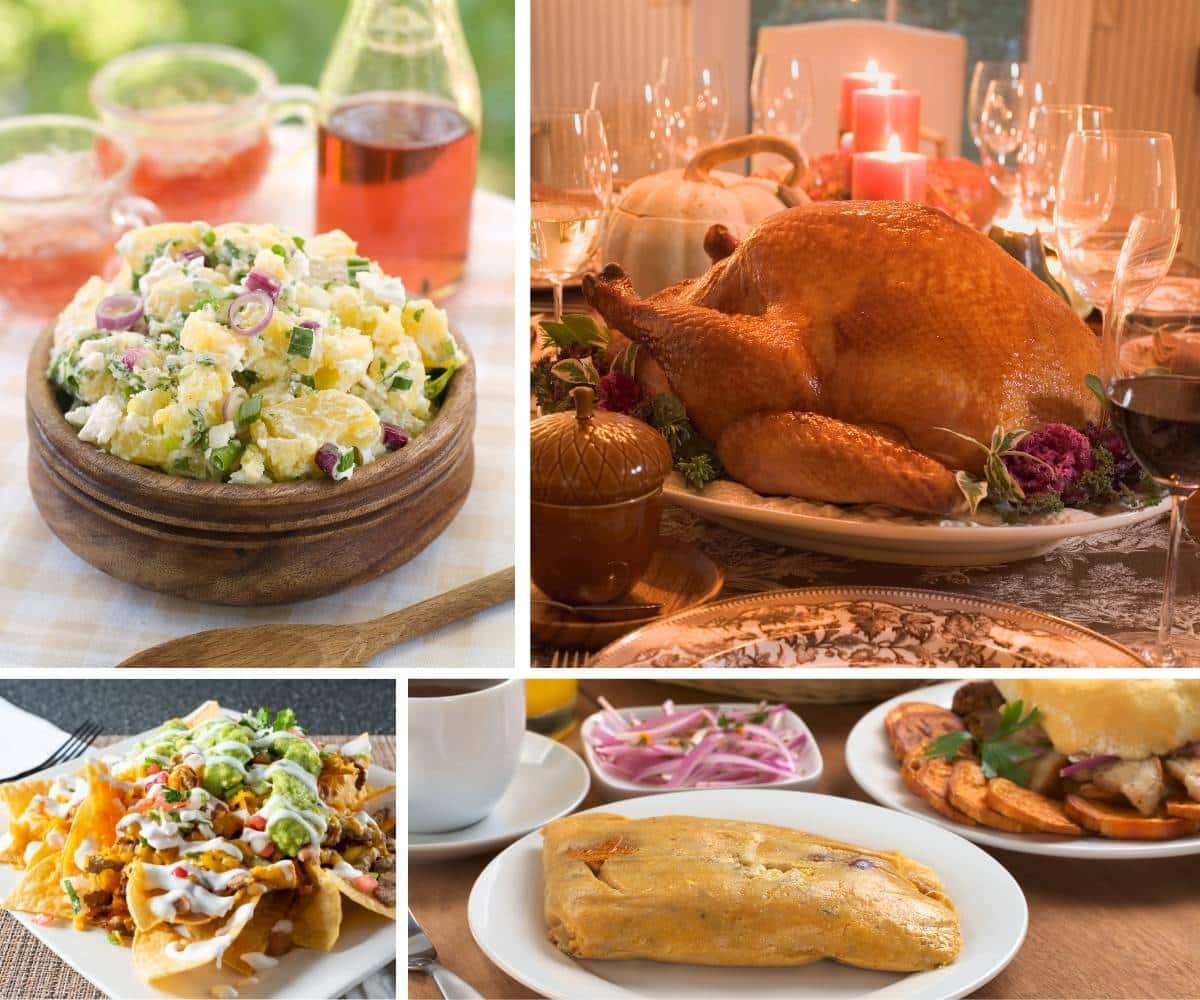 Holiday traditions are important for Hondurans and food plays a very important role in every family. While traditional Honduran food is different among its many regions, when it comes to Christmas food all regions share similar dishes.
The Christmas Eve is the most important day of the celebrations, gastronomically speaking. Hondurans, as in the rest of Central America, eat dinner early, around 6 or 7 in the evening. Usually a traditional Honduran dinner will consist of just one main dish, so by 8 o'clock, everyone is ready to watch a soap opera, then go to sleep.

This is what makes the Honduran Christmas dinner such a special occasion as it includes starters (also called boquitas), a variety of main and side dishes, and desserts, with festivities round the table lasting up to midnight.
Let's round up some of the most popular dishes enjoyed at Christmas in Honduras.
1. Boquitas (Snacks)
Tamal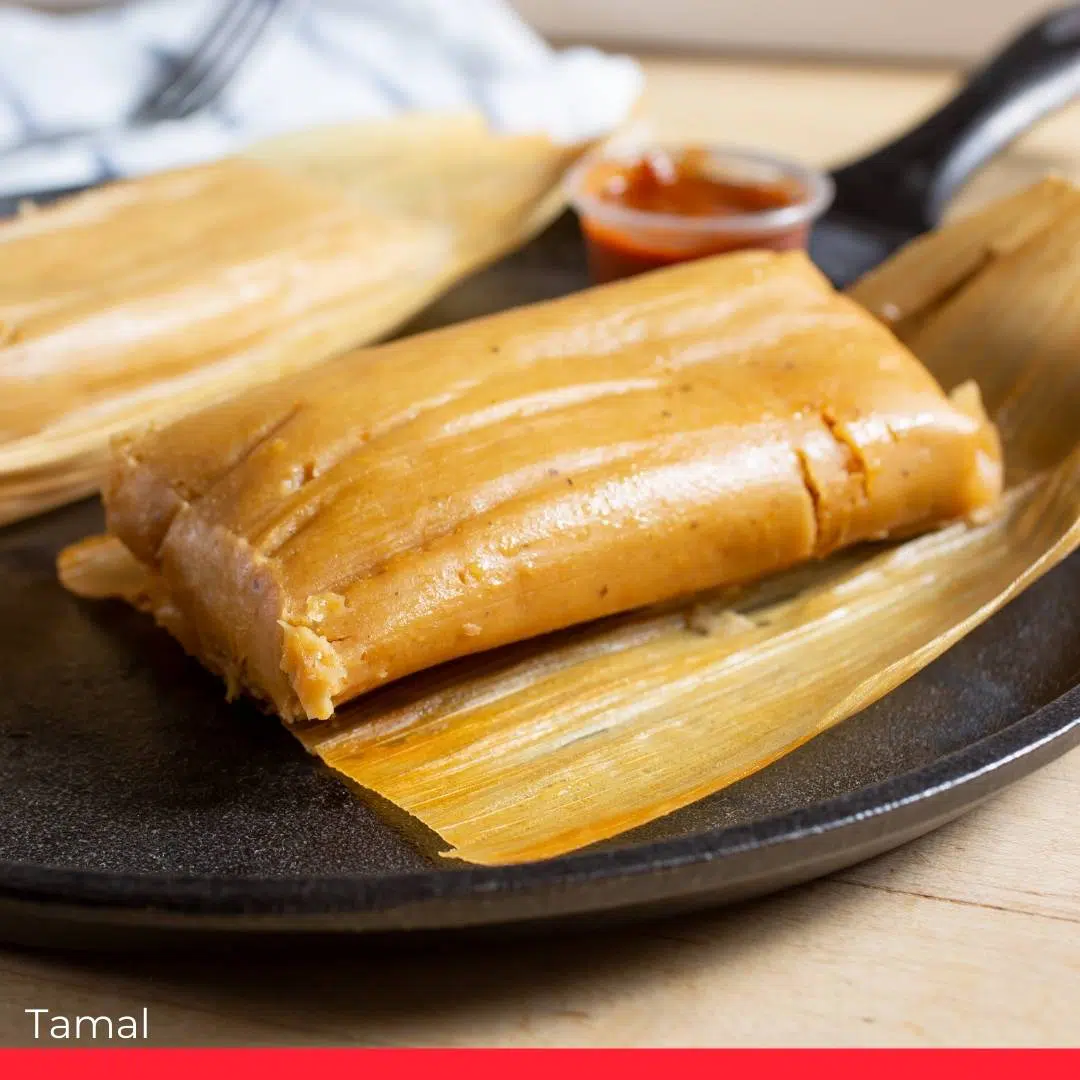 For starters, tapas, or snacks to "calm hunger", Hondurans prepare some special Christmas dishes, the best known being tamal. Tamal is served in many Latin American countries, and each country prepares it differently.
In Honduras, a traditional tamal contains green olives, rice, chicken or pork, small pieces of banana, potato, raisins, and green beans.
It is a delicious dish that is eaten throughout the Christmas season, but on Christmas Eve, it is a must.
Other Boquitas
Typical Christmas starters include a variety of snacks, such as plantain chips or nachos with different dips, mini empanadas or mini catrachas (corn tostada with beans), fried tacos or sandwiches in small triangles.
2. The Main Christmas Dish (Pork Leg or Stuffed Turkey)
In Honduras, a main dish will usually consist of a meat-based dish, served together with a side – usually rice – and salad or vegetables. The main Christmas dish preserves this tradition and Hondurans will go for either stuffed turkey or baked pork leg.
Baked pork leg is a delicacy that requires a lot of preparation. The meat is marinated for a day in brine with salt, pepper, cumin, and wine. The meat is punctured so that the flavors penetrate deep into the fibers for extra flavor and tenderness. Then the pork leg is cooked in the oven for approximately 3 hours.
The traditional rice dish, similar to turkey stuffing, includes raisins, corn, and petit pois.
Green salad, potato salad or vegetable salad: Here we are a little more flexible. Any type of salad is fine, depending on the diners' preferences. What stands out in the Christmas salad is that it will include more elaboration and ingredients than everyday salads.
Besides baked pork leg, stuffed turkey is one of the most important dish in the Honduran Christmas dinner. Its preparation is a Christmas Day ritual. After marinating the turkey with seasonings during the afternoon it is baked in a slow oven and served with rice and salad.
3. Christmas Dessert: Torrejas
The main dessert at Christmas is torrejas, typical of Honduras but originating from Spain. It consists of a very soft bread soaked in a syrup, made with brown sugar or panela, seasoned with cloves and cinnamon.
The recipe is different from the Spanish torrija as it includes a different type of bread and more autochthonous ingredients from Central America, such as panela.
4. Christmas Drinks: Ronpope
A typical drink served at Christmas time, ronpope is made with egg and rum, with a touch of cinnamon and nutmeg.
Would you dine at a Honduran's home?
Now that you know what to expect, would you like to celebrate Christmas at home with Hondurans, enjoying their delicious cuisine? Let me know in the comments which dish catches your attention.
---
Related: 10 Delicious Honduran Desserts to Try Out