Top 20 High-Quality German Kitchens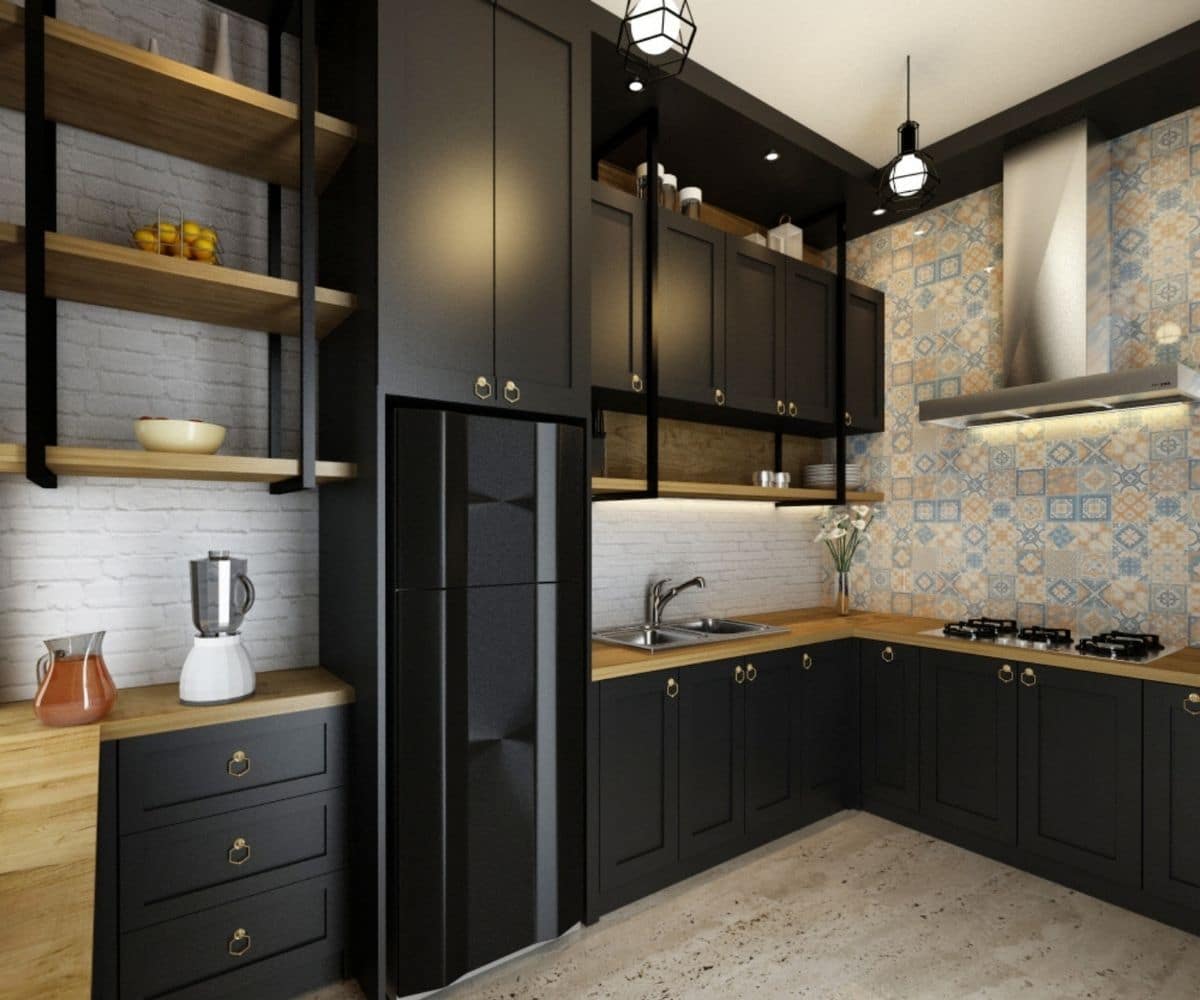 When you're thinking of a kitchen redesign, it makes sense to consider German kitchen manufacturers. They created the concept of the fitted kitchen as far back as the 1950s and have been enhancing their reputation for quality and durability with innovative design, cutting-edge technology, and precision craftsmanship ever since.
German kitchens also have the reputation of being somewhat expensive, but this depends entirely on your specifications. Whilst natural stone or wood finishes certainly don't come cheap, high-quality finishes are also available for a much smaller premium than you might expect compared with a budget kitchen.
And there are further considerations. A well-made, quality product that's built to last can be a better investment in the long run than a mass-produced kitchen that will need replacing within a few years.
Secondly, German kitchens tend to be rigidly assembled, with pre-drilled holes for handles and shelves, etc. This means that installation time is significantly less than that required for flat-pack units
The German obsession with intelligent functionality ensures that your kitchen will be designed to work perfectly whatever your space. Varied range heights and optimized layouts mean that the kitchen won't just look good, but will be a pleasure to work in.
And finally, a German kitchen can add to the value of your home, so can be considered an investment worth making. According to Nerdwallet, an upscale kitchen remodel will recoup 53% of its cost in terms of what it adds to the value of your home, especially if you include stone worktops and brand-name appliances. Even a minor kitchen remodel can recoup 81% of its cost in added value.
A well-designed quality kitchen is a major plus point for buyers, so can give your property the edge over others when the time comes to sell. In the meantime, though, you'll have the daily pleasure of a beautiful and functional living space.
In this article, we take a look at some of the best German kitchen manufacturers to help you get started on your research into the very best kitchen for your budget and lifestyle.
1. Poggenpohl
Poggenpohl was founded in 1892 and is the oldest and perhaps the most famous kitchen brand in the world. With a stellar reputation for the quality of workmanship and materials, this is the ultra-premium brand, which describes its kitchens as expressing 'modern opulence'.
In terms of design, they offer a wide range of both modern and traditional styles, all of which offer functional elements such as illuminated drawers that also open and close without handles. The brand is also known for its collaboration with leading design studios – for example, the P7340 and P7350 collections, created in partnership with the Porsche Design Studio.
Even if a Poggenpohl kitchen is beyond your budget – they're estimated to start at around $80k – it's worth a visit to their website to spark design ideas for a more affordable option.
2. Eggersmann
Timeless elegance – that just about sums up the aesthetic approach of the Eggersmann Company. Each ultra-high-end kitchen is a bespoke production. Modern, minimalist designs use only one material for all relevant surfaces – these kitchens function perfectly as well as make an original and stunning visual statement.
As one of Germany's most respected makers of premium kitchens, they also consider that sustainability is one of their most important challenges.
3. Alno
Alno is another iconic German brand, founded in 1927. It was founded in the workshop of carpenter Albert Nothdurft. The company has achieved international recognition and has been recognized with multiple awards for its high-quality kitchens. Alno is now one of Europe's market leaders with subsidiaries across the USA and the world. Every one of their kitchens is individually made to fit the requirements of the client.
If you're looking for a manufacturer which matches innovative design with German technical precision, Alno is one to consider.
4. Nolte
Nolte is the second largest German kitchen brand. It is slightly more affordable than other high-quality brands – yet you'll find the same levels of craftsmanship and incredible attention to detail.
Their aim: 'to be better than average', in terms of concept, design, and price. While this might not be the most inspiring motto, it is at least honest! Their website features an online planner so you can try out some of your ideas. Perhaps not the most innovative brand, but well worth considering for a family home.
5. Bulthaup
Bulthaup is another brand with a long heritage of engineering excellence, having been established almost 70 years ago. Focusing on aesthetics and functionality, they create kitchens with an extended lifespan. They also offer a wide range of choice of materials – from 100-year old bog oak, through-dyed laminate, or surfaces with multiple layers of lacquer, every texture is individually finished by craftsmen.
The company only produces around 8,500 kitchens per year. The average cost is around $100k (75k GBP), though of course, this depends on the accessories and finishes you choose.
6. Nobilia
Selling one in every three German kitchens, Nobilia produces an incredible 3,300 kitchens per day. With a wide range of styles and options to appeal to all tastes and a host of quality awards to their name, they also create bathrooms and bedrooms. They provide good value for money if you're looking for an attractive modern kitchen design that will last for years.
7. Siematic
Another ultra-high-end Brand that screams archetypal German style. Every last detail of a Siematic design will be stunning. The materials they use give their kitchens an unmistakable air of opulence and glamor – dark wood, granite, or marble, with gleaming metallic contrasts. Handleless design is taken to a new level and any one of their kitchen collections will inspire you to go beyond your original concept.
Just one caveat, though. Of all the brands we've listed, Siematic, which sets the bar very high, seems to attract more negative reviews for their service, especially in the USA, than any other so it's important to choose the right distributor.
8. LEICHT
Looking to create a stunning German kitchen on a tight budget? Then consider one of Leicht's beautiful collections – they offer 19 which range from dazzling white to natural walnut or dramatic dark combinations. This multi-award-winning company prides itself on offering quality materials, contemporary colors, and an architectural approach to creating kitchens 'that are more than just rooms'. They offer a 5-year guarantee on their products.
9. Bauformat
Specialist German design house Bauformat has been delivering contemporary kitchens since 1929. Bauformat has remained at the vanguard of kitchen development. Sleek lines and elegant facades conceal smart storage and intelligent workspace thinking.
Kitchen design has to be in line with modern trends yet still look good after 15-20 years. Bauformat's new collection of matte lacquered kitchen cabinets is perfectly adapted to achieve this. A glare-free surface, which practically does not reflect light, emphasizes the smooth texture of the material, making even simple colors appear deep and luxurious. These matte lacquered kitchen cabinets complement both elegant modern kitchen design and more stylish traditional looks.
These days consumers are increasingly insisting on sustainability, so each one of their 200 door finishes is 'green'. This is a company that takes its responsibility to the environment and the community seriously.
10. Brigitte
Celebrating its centenary in 2022, Brigitte Kitchens remains a family-owned business. They're one of the top 10 German kitchen manufacturers. With a reputation for producing top-quality products, they invest heavily in new technology, facilities, and innovative products. They offer a wide range of products that allow kitchens to be customized to any specification.
This range of choices, combined with a 4-week lead time, ensures that Brigitte is one of the German brands to consider when balancing performance with technical excellence and value.
11. Schueller
Schueller is Europe's 5th largest kitchen brand. The company is famous for its innovative designs, high-quality yet affordable kitchen ranges. Their collection includes kitchen cabinets with variable heights and depths, innovative finishes, and many storage options.
In general, the look is sleek and minimalistic, although there are many styles and colors to choose from. Because accessories such as lighting solutions, worktops, and splashbacks are all manufactured by Schueller, you'll easily achieve a seamless result.
12. Ballerina
Ballerina Kitchens are an award-winning German kitchen brand, with one of the largest ranges of kitchen products. They're renowned for manufacturing stylish, high-quality, fitted kitchens that also offer great value for money.
Designs are versatile enough to accommodate any style of home and furnishing, from compact apartment kitchens to large, open-plan living spaces. If you're looking for a unique solution that will turn your dream kitchen into a stylish reality, Ballerina is a brand to consider.
13. Beckermann
Another brand with a family tradition going back over 120 years, Beckermann kitchens have won multiple awards for sophisticated design and innovative kitchen functionally. If you're looking to introduce chic modern kitchen aesthetics into your home, they're a brand to investigate: they keep themselves at the forefront of design trends and cutting-edge manufacturing practices.
One of their principles is: 'there's no such thing as standard' – so you can be sure that your kitchen will be unique.
14. IMPULS
IMPULS KUCHEN is a newer brand, though they have been manufacturing solid and reliable kitchens for over 30 years.
Producing over 730,000 cabinets each year, their kitchens feature fresh modern lines and strong colors. They also feature innovative electrical appliances and energy-saving LED lighting technology to blend form and function.
They operate in the lower and medium price segments of the German kitchen market and have a reputation for reliability and keeping their promises – whether in terms of delivery, quality, or service.
15. KH System Möbel
KH System Mobel is another family-owned and operated German kitchen company. It has been producing bespoke kitchen furniture at an affordable price for over 30 years. Using advanced technology, they offer a range of design options, bespoke dimensions with a choice of worktop heights. Their top-quality carcasses feature 19mm walls and 8mm backs.
16. Hacker Kitchens
Established in 1898, this family-run brand now sells fitted kitchens in 60 countries around the world. Haecker is an award-winning brand and well-known in the industry for design quality, functionality, and durability.
The company is also fully committed to sustainability through energy efficiency, emission reduction, and waste disposal.
17. Pronorm Kitchens
In terms of quality and price, Pronorm Kitchens is comparable to other top German brands, such as Schuller, Nolte, and Bauformat. If you're looking for truly distinctive styling, their range includes exclusive design features you won't find elsewhere, such as their Y-handles.
As well as multiple design options, Pronorm also emphasizes precision craftsmanship and quality materials, which will look great for years to come.
18. Rational Kitchens
Rational Kitchens, with a presence in 50 countries, is a German kitchen company that has been synonymous with excellence and original style for more than 55 years. In common with other manufacturers in the same space, they use cutting-edge technology combined with design excellence and top-quality craftsmanship to create an iconic German look.
To confirm their leading position, they've been awarded many industry awards, including the German Brand Award – the first time in 2018 and again in 2021.
19. Rotpunkt
When you're investing in a high-quality kitchen, it's important to consider the life expectancy. You can expect your Rotpunkt kitchen to last 15-20 years. Famous for clean lines and stunning colors, what makes them stand out is their finer details. For example, choose from 26 colors for the interior of your cabinets, instead of the plain white offered by most manufacturers.
Rotpunkt also emphasize sustainability, so every kitchen they manufacture is carbon-neutral (as certified by myclimate.org)
20. Warendorf
The values of this company based in North Rhine-Westphalia are reliability, quality, and longevity. They aim to set benchmarks in the premium segment of the kitchen market. For example, they hold a patent for their folding carcasses which are made from a single length of board cut to size, morticed, and finally folded.
The versatility of their ranges means that kitchens can be designed to suit every personality. Just one example that we love: beautiful, glamorous, and impressive, their PIANO7® high gloss lacquer features a mirror-like reflective surface, and you can select from over 2,000 colors. And for subsequent orders, you'll be able to match your exact shade.
---
Related: Top German Kitchen Appliance Brands