10 Unmissable Haitian Christmas Foods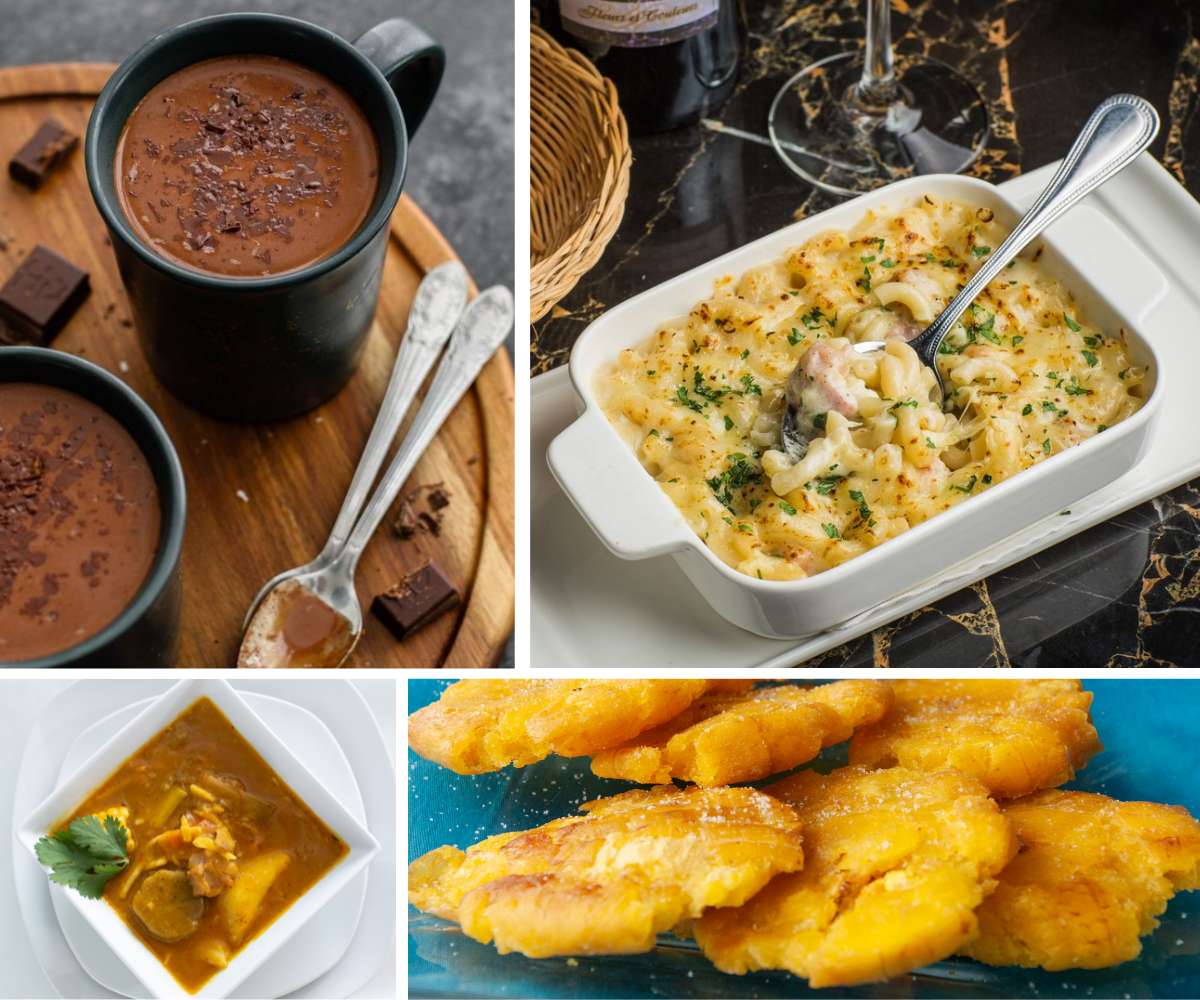 The Christmas season in Haiti (which we like to call the tropical Christmas) is one of the seasons not to be missed. It is a season of sharing, good neighborliness, and merriment.
Christmas is not complete without the big Haitian Christmas dinner where you invite your family to come and spend some quality time around a table filled with delicious food and animated by Christmas classics such as "Se wen ab de nwèl" by Lionel Benjamin.
As the Christmas season is fast approaching, we have rounded up a list of the 10 typical Haitian Christmas dishes that are unmissable from the dinner table. Enjoy!
1. Kremas
Kremas is the ultimate holiday superstar. If its texture reminds you of eggnog, kremas will certainly blow your taste buds away. Indeed, it is a cocktail made from coconut milk, milk, and rum fermented with sweet spices such as cinnamon, almond, and anis.
Never mix the ingredients with a metal spatula.
It is served throughout the festive season. But if you want to make Haitian kremas, remember: "Never mix the ingredients with a metal spatula, or you'll mess up the recipe (I don't know if there's a science behind it, but just don't do it).
Also, make sure you concoct it on Christmas Eve and serve it at home to your neighbors and friends (I'm sure they'll be happy to share their kremas with you too 😋).
2. Beetroot Salad
Beetroot salad is a dish you are sure to find at a Christmas dinner. This is a salad made with beetroot and potatoes. As well as bringing color to your table, beetroot salad is the perfect accompaniment to any main course.
What's more, you can season it to your liking. If you're a fan of spicy dishes, feel free to play with the flavors of your salad by adding fresh onion or Creole pepper.
3. Macaroni Gratiné
If you're a fan of pasta, this dish will meet your expectations. In addition to being a favorite on all Haitian tables, especially at Christmas, it is also a side dish that accompanies the many dishes you serve during your Christmas meal.
It is a macaroni seasoned with a béchamel sauce, a stuffing of the meat of your choice, and delicious condiments that are baked in the oven. Far from being the American mac and cheese, it is a superstar of the table, especially for those who love cheese.
4. Paté
If you are a fan of large gatherings at Christmas time, paté is a little addition you simply need. As well as being able to satisfy the number of guests you will have, this baked pastry offers you the possibility to garnish it according to your preferences. Your Christmas guests will love it.
5. Hot Chocolate (the Haitian Way)
Hot chocolate is a must during the winter season. If you are looking for a drink to warm you up during the winter, the Haitian version will bring the tropical heat of our country to your taste buds. It is made of freshly roasted cocoa beans infused with water, milk, and spices.
A tip to liven up your Christmas evenings with hot chocolate is to concoct a fòskao, which is a Cayes (in the south of Haiti) version of hot chocolate. It consists of adding flour to the hot chocolate to make it heavier and drinking it through a straw. The one who finishes his foskao first wins.
For more info, check out our story on popular Haitian drinks.
6. Diri Djondjon
Diri djondjon is on every festive menu in Haiti. There can be no party without this dish. All native Haitians love it and it can be served as a main course. You can also customize it by serving it with your favorite side dish, for example, griyo, bannann peze, macaroni, etc…
7. Griyo
For meat lovers, the griyo will not disappoint. This marinated and fried pork is served at parties and is the best accompaniment for banana peze.
You can use the griyo as a garnish for the latter and even try the famous plantain cup. If you want to give your guests a complete Haitian food experience, griyo is a must-have Haitian dish.
8. Bannann Peze
The bannann peze is a basic recipe of Haitian cuisine. It is a green plantain sliced, flattened, and fried in oil. It is usually served with pikliz, meat such as tassot, griyo and even seafood.
If you want to play with your imagination, you can even revisit this dish by making a fried plantain cup. This consists of giving the plantain the shape of a bowl and garnish it according to preference.
9. Soupe Joumou
Giraumon soup symbolizes the end of slavery for the Haitian people and is also considered a universal cultural heritage by UNESCO. This soup is prepared with giraumon, celery, malanga, onions, carrots, potatoes, cabbage, and meat.
It was forbidden during slavery times in Santo Domingo, but since the declaration of independence, all Haitians eat it on January 1st, Independence Day. If you want to end the holiday season on a high note and celebrate the victory of the first black republic, soup joumou is the perfect choice.
10. Haitian Rhum
Last but not least, Haitian rhum. Christmas dinner always ends with a toast and nothing better than a Haitian rum to wish each other a Merry Christmas and a Happy New Year. Your guests will be delighted to take a toast with the specialty of Saint Michel, the city to first produce kleren and rum in Haiti.
---
Related: 9 Tasty Haitian Desserts You Need to Try