Why Food Gifts are Great for the Holiday Season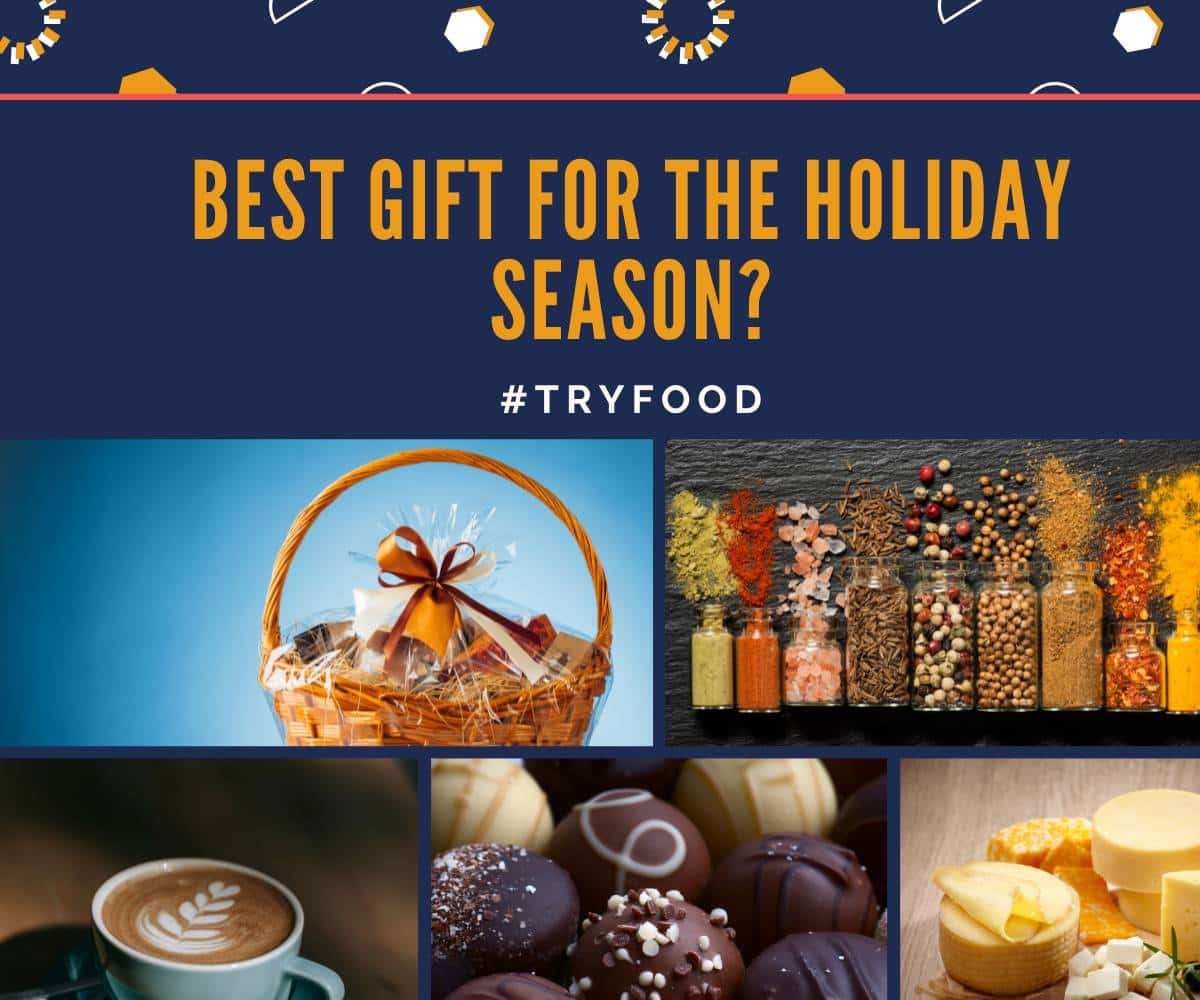 With the holiday season approaching, it's time to select the perfect gifts for friends and loved ones. But, let's face it, it can take time to get inspired and come up with ideas that will surprise and delight.
If your loved one is a foodie, chances are they've already got a bookshelf groaning with glossy cookery bibles. In addition, their cupboards are likely overflowing with unused gadgets they've been given over the years. So they'll probably already have all the tools they need, and the last thing they want is more 'stuff'.
But what's the one gift every foodie is guaranteed to appreciate? Of course – it's food! And part of the joy of receiving a food gift is that it's ideal for sharing and enjoying with others.
Here are a few suggestions to spark your creativity!
All You Can Treat
If you need help deciding where to start, a fancy food gift basket is a safe choice, because the goodies are chosen to complement each other. It's easy to stick with the season's spirit and choose traditional Christmas treats.
Or, if you know your recipient loves a particular type of food, why not opt for a theme: the hamper can overflow with delectable preserves, cookies, cooked meats, or even ice cream. Of course, some food gift baskets contain items useful for a particular cuisine, such as Italian or Mexican – but the choice is endless. And even when all the contents have been enjoyed, the hamper will serve as storage or a picnic basket.
Take it Cheesy
On the other hand, you may prefer to offer a single food or ingredient of the highest quality that you know will be prized and savored. The key to selecting a thoughtful gift is to search out original products that are a world away from the everyday fare.
So, If you're looking for a gift for a cheese lover (or a wine lover, for that matter), why not order some rare artisanal variety online? A white stilton flecked with edible gold ($400-$450 per pound) is a celebrity favorite for the ultimate luxury. But clearly, that's more of a novelty than a genuine taste sensation.
So how about ordering Rogue River Blue, the USA's most expensive cheese?
Produced in Oregon, it's wrapped in brandy-soaked vine leaves, left to mature for about nine to eleven months, then hand-wrapped in organic Syrah grape leaves. It's a fantastic gift that any 'cheesie' will appreciate!
Spice Things Up!
For passionate cooks, even a single ingredient can make a delightful offering. So if they pride themselves on their unique risotto or love experimenting with Moroccan, Middle Eastern, or Indian cuisine, saffron, the world's most expensive spice, will make an unexpected yet practical gift.
Or, on the same theme, why not offer a twist on that essential ingredient – salt? Some fantastic and unusual gourmet salts are a world away from our regular table salt. So for a serious cook, they'll add a dash of the unexpected to any dish. These fancy salts are rich in minerals and look great, so they're typically used to decorate and finish dishes.
What about some purplish-black Korean Oyster Bamboo salt ($28.50 for a 1.2-ounce jar)? Or Black Truffle Salt, $16.00 for a 1.2-ounce jar – just a few grains will raise a simple toasted cheese sandwich to a whole new dimension? Or, Oshima Island Blue ($13.25 for a 1.2-ounce jar), a spectacular blue salt from Japan, makes a stunning decoration on vanilla ice cream!
Make Them Melt!
If there's a chocolate lover in your life, it's easy! There's no need to search the internet for something original because virtually anything chocolatey will please them. Still, you probably won't want to give a bland or impersonal gift.
The good news is that as chocolatiers constantly strive to come up with exquisite and unexpected flavor combinations, there's no need to stick to the old classics.
The exotic 'Madeline au Truffe,' a chocolate-covered truffle by a Connecticut-based company, is yours for only $250 per piece! For something less eye-wateringly expensive but perhaps more delicious, the luxury brand Godiva offers a fantastic collection of 15 exquisite delicacies for $120.
And for winter giving, luxury hot chocolate is always a welcome gift, even if you're on a tight budget. Cartwright and Butler's amazing drinking chocolate is available for only $15 per 250-gram tin.
Espresso How Much You Care!
Or, if your foodie has a high-end coffee maker sitting gleaming on their countertop, that's your cue. Unusual, artisanal coffee beans from a specific terrain are an unexpected gift that will delight any true coffee aficionado.
As your coffee gift will be gone in no time, why not opt for an organic coffee subscription with one of the many artisanal coffee roasters around the USA? Your special person will enjoy a different flavor each month, and with luck, you'll be invited to share a cup or two!
---
To summarize, it doesn't have to be challenging to choose the perfect gift for someone special – take the foods they love to cook or eat as your starting point, and you'll be sure to please! On a last note, if your loved one if a professional chef, check out our 2022 gift guide for chefs.