The Most Famous Mexican Cookies (+ Secret Christmas Cookie Recipe)
Griselda Munoz Perez, our regular Chef's Pencil contributor and Mexican chef, shares the most delicious Mexican cookies you need to try, including some of her grandma's recipes.
These Mexican cookies will make your mouth water, so do not hesitate to try them our or bake them at home!
1. Polvorones
Also known as butter cookies, these soft, but crumbly cookies are a delight that can be enjoyed at any time. When biting into one, it will crumble in your mouth.
Polvorones originated in Andalusia, the sun-drenched Spanish province, and are also one of the most popular Spanish cookies.
2. Bizcochos
One bite will softly kill you like you're Lauren Hill – figuratively speaking, obviously. These cookies are the bomb! They are very popular at parties such as weddings, baby showers, and at Christmas.
3. Galletas de Pilloncillo (Pinoncillo Cookies)
Mmm! These cookies taste like caramel bread. They are very easy to make and have that aroma of magical Mexican towns. They are delicious with black coffee.
4. Galletas de Maíz (Corn Cookies)
A crispy bite full of flavors – cinnamon, vanilla, sugar, and corn, that flood your mouth instantly. In addition, these delicious cookies are gluten-free!
5. Galletas de Nuez
Imagine the intense nutty aroma as they bake! These cookies come with a special treat on top: a walnut. You can garnish them with sugar glass on top. Beautiful buttery cookies.
They are perfect to give away this Christmas!
6. Coyotas
Large, thin, crispy, and simply delicious! These are some special cookies and let me tell you why. They're totally different from any other cookie.
They are made with two thin tortillas of cookie dough, filled with piloncillo, and sealed with a little water or egg white. And let the oven do the magic! The piloncillo will melt and the cookie will absorb all its sweet taste.
I bet this has watered your mouth. Do not lie.
7. Espejos
Ready for some creamy-crusty cookie taste? You will love these.
Where does its name come from? Well, it's a butter-based cookie that has a glazed or chocolate coating. This glaze is called espejo, which means mirror.
8. Besitos de Nuez
Small bites of walnut melting in your mouth, which is why they're called besos, which means kisses.
These delicacies were adopted by Mexican cuisine during the conquest and have become one of our favorites. Make sure you try them before the apocalypse arrives!
9. Hojarascas
These are delicious cinnamon-flavored bites that crumble in your mouth!
These cookies are very inexpensive and simple to make. That's right, with only 4 ingredients, they have become one of our favorite cookies to eat and give away at Christmas.
10. Galletas de Grageas
Colorful, delightful, and crunchy biscuits, these are the perfect combination that explode when bitten. Perfect for any children's party, LGBT pride, or December party.
It's like confetti in your mouth!
11. Galletas de Puerquito
A Mexican poem with a touch of anise that perfumes your palate. These traditional piggy-shaped cookies can also contain natural cocoa.
12. Condoches
Thin and crispy, they crumble on first bite. Condoches are made with corn and dried coconut flakes. These are perfect for dunking in your cappuccino or latte.
Mexicans make these cookie breads especially on Día de Muertos (Day of the Death).
13. Galletas de Mantequilla
Butter… sweet or salty; a delight in the kitchen, isn't it? These cookies are definitely my favorite.
To all butter lovers, I must insist that you make these cookies, 'yes or yes!'. Please don't buy them, make them yourself. Here is the Galletas de Mantequilla recipe from our traditional cook Janet, from Jauja Cocina Mexicana.
14. Galletas Margarita (Margarita Cookies)
Sweet and alcoholic, like many of our friends. These are some seriously delicious cookies with flavors and aromas of butter, tequila, and lemon. They are margarita delicately turned into a cookie.
A MUST on your to-do list! Sweet advice: make it a priority.
15. Galletas de Rompope FOR CHRISTMAS! + Recipe
Imagine the first bite… eggnog! If the sky seems far away, these cookies aren't.
Christmas is the perfect excuse to cook, isn't it? So you simply have to spoil yourself, your family, and your guests with these easy, quick, and delicious eggnog cookies.
This is one of my favorite recipes of the season. They're perfect for giving away as presents. We hope you like it.
| | |
| --- | --- |
| Preparation Time | Portions |
| 30 minutes | 20 |
Ingredients:
2 ½ cups of flour
1 tbsp of baking powder
1 ½ cups of sugar
½ tsp of vanilla extract
250 g of butter
½ cup of eggnog
2 egg yolks
½ cup of chocolate chips
Step-by-step Instructions:
Preheat the oven to 380 Fahrenheit.
In a bowl, mix the flour and the baking powder.
In another bowl, cream together the butter with the sugar. Make sure the butter is at room temperature.
Add the eggnog, vanilla, and egg yolks to the butter mixture. Mix until well combined.
Then, add the dry mixture and mix together.
Next, add the chocolate chips and combine.
Use an ice cream spoon to divide your cookie portions. Place them on a baking tray.
Bake your cookies for 20 minutes until the edges are deep, golden brown.
Remove from the oven and let them cool.
Share and enjoy!
Last Words
Christmas is coming, and the most pleasant thing about it is spending time with our family! So, what better than making cookies together, right?
Remember to leave us a comment if you liked this post or if you have another recipe for Mexican cookies that you want to share with us. Also, check out our round-up of the most popular Mexican desserts for more baking inspiration.
Happy baking!
---
Related: Most Popular Mexican Christmas Foods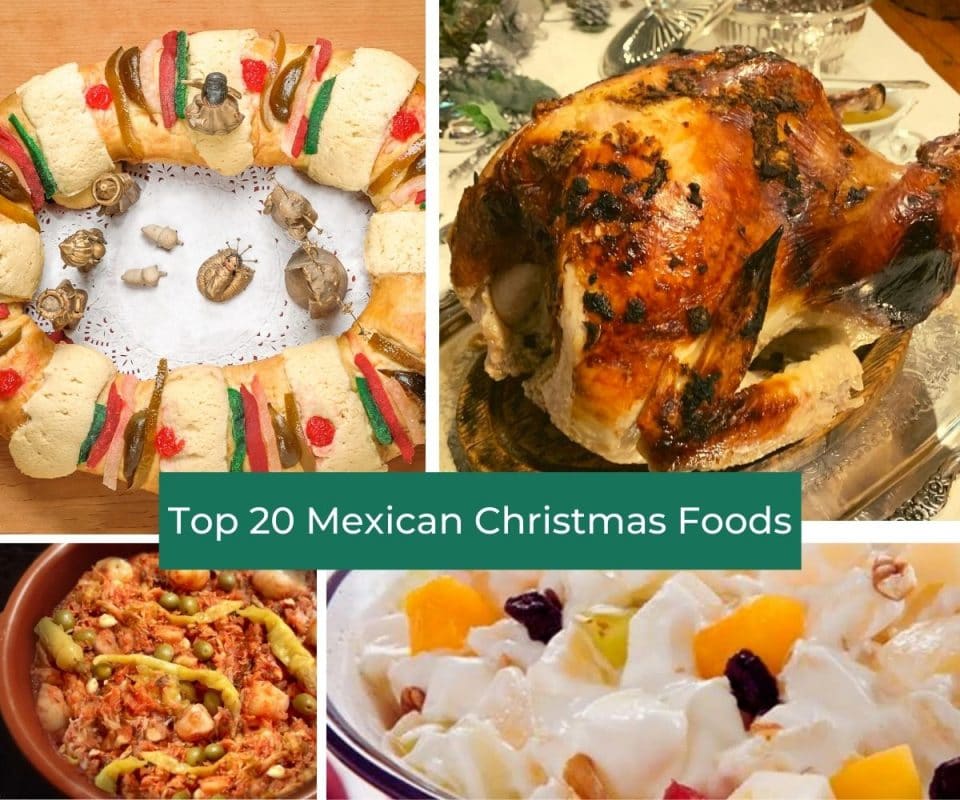 Related: Popular Mexican Candy