Borș Moldovenesc (Sour Moldavian Soup)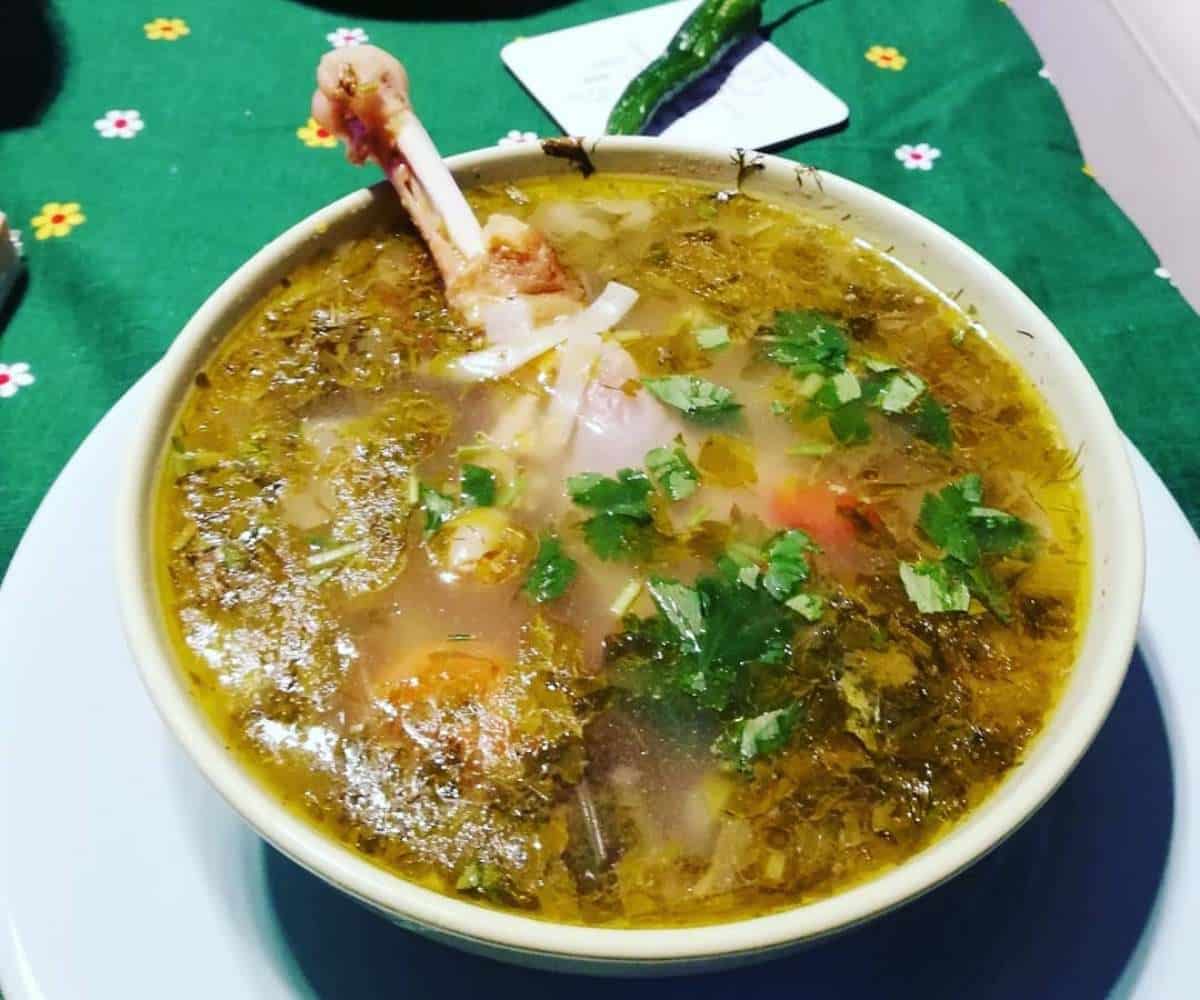 ''Borș" is a soup with an added sour taste, obtained by using borș, a type of sour brine made with wheat and yeast. The best borș is homemade throughout Moldavia.
The sour Moldavian soup recipe is prepared in a similar way to chicken soup. When the meat and vegetables are soft, tomatoes or tomato juice is added, then the borș. The soup can be as sour as you like and you can add noodles.
The best flavoring for this recipe is fresh lovage, which is added after taking it off the heat.
Borș Moldovenesc is one of Moldova's most popular dishes and a very popular soup in Romania as well.
Romanian Chicken Soup/ Borș de găină cu tăieței
Ingredients
Ingredients
1

chicken

vermicelli pasta

4

l

water

1

l

borscht

1

parsnip

1

onion

1

small celery root

1

carrot

celery

lovage
Instructions
How to Make Borscht Soup:
For this Moldovan borş, it is advisable to use the best chicken so that the resulting aroma is as tasty as possible. As for the vermicelli, use the finest possible.

Wash and clean the meat thoroughly and boil in salted water. Be sure to remove the foam often during cooking.

You will notice that the chicken is cooked when the flesh easily comes off the bones.

Meanwhile, prepare the vegetables: peel and cut into small cubes.

When the meat is well cooked, take it out of the pan and put it in a large dish to remove the bones.

In the broth left in the pan, add the chopped vegetables (onion, carrot, celery, and parsnip) and let it boil.

Once the vegetables are cooked, add the meat and cook for a few more minutes.

If using vermicelli, cook it first in a separate pan.

Once cooked, put it in the pot of meat and vegetables.

Finally, sprinkle the chopped fresh herbs over the soup. Add the fresh lovage after taking the soup off the heat.
Enjoy your meal! Pofta buna!
Notes
Related: Romanian Chicken Soup
Related: Greek Meatballs (Soutzoukakia)
Related: Greek Meatball Soup
Related: Traditional Swedish Meatballs
Related: Famous Romanian Foods
Related: Ciorba de Perisoare