Top 25 Canadian Desserts & Sweets w/ Recipes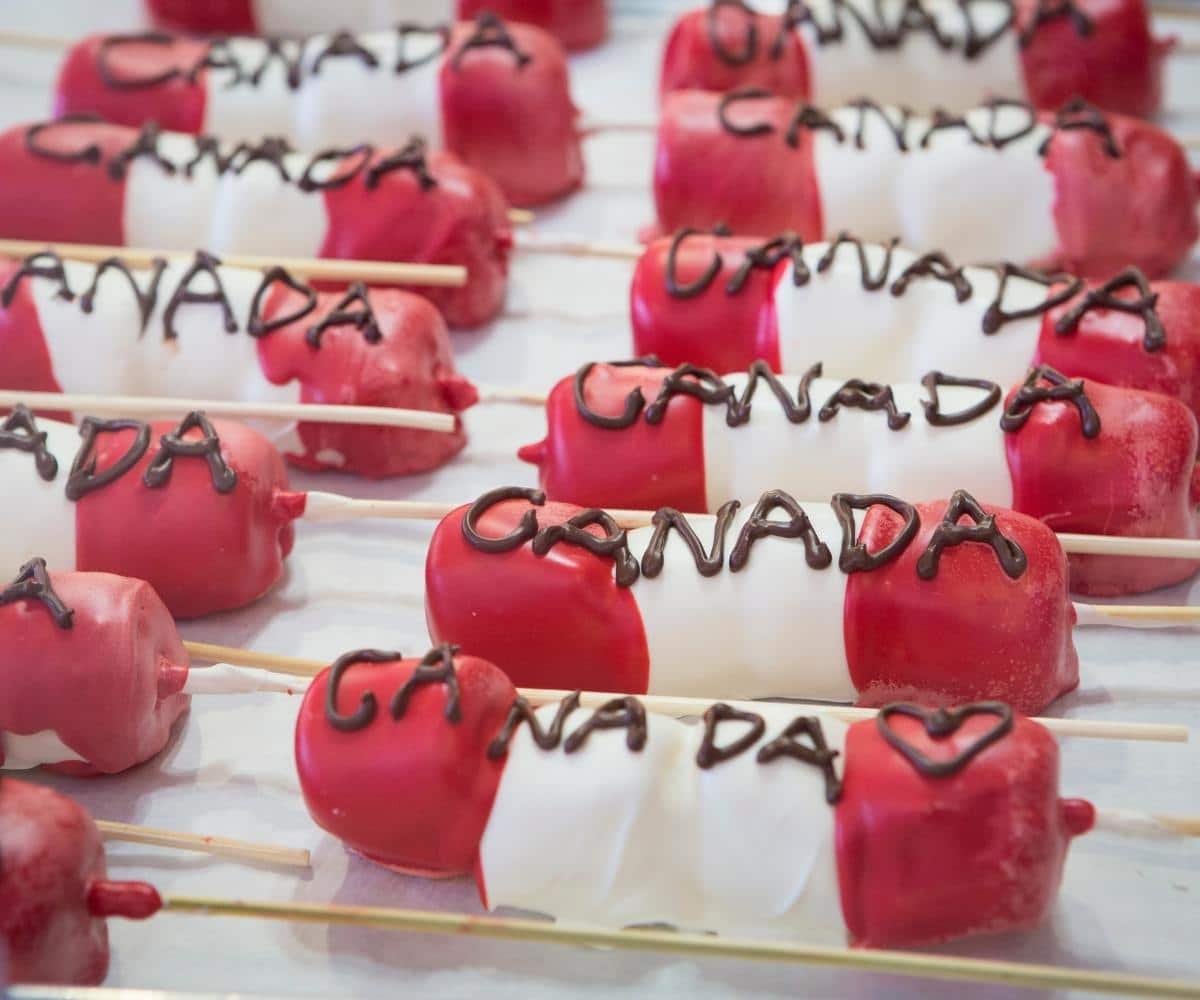 Think of Canada and it will inspire thoughts of snow, hockey, Justin Bieber, and, possibly, multiculturalism. It is multiculturalism that makes Canadian food and culture so diverse.
With influences from England, Scotland, France, America, and Indigenous nations, the cuisine of the True North is a giant cultural poutine of distinct delicacies that range across the country.
But there's one overriding national gastronomic symbol: maple syrup. No, it doesn't go in everything sweet, but it does symbolize Canadians' love of sweet treats.
Here are some of the best desserts and sweets that Canada has to offer.
1. Nanaimo Bars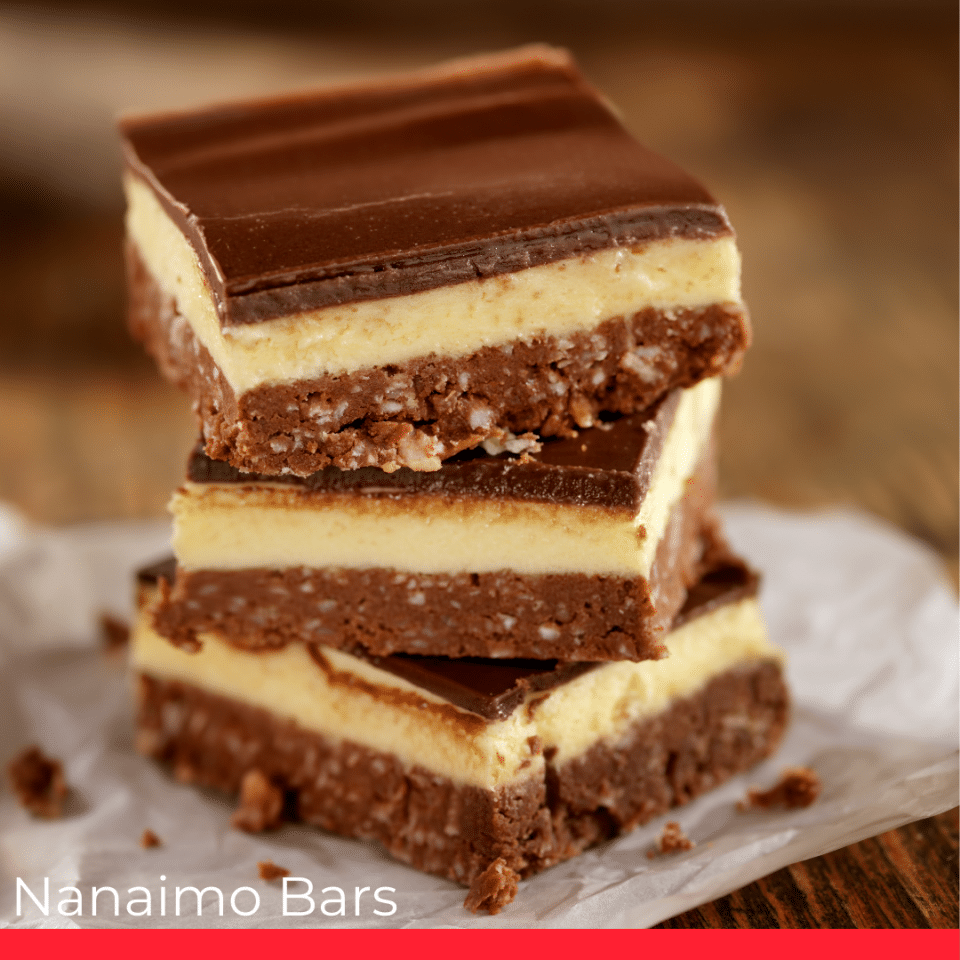 Possibly the most famous of Canadian desserts, this no-bake treat is named after the city in British Columbia where it originated. Simply made from a coconut-graham cracker-nut crust, custard filling, and chocolate ganache topping, its' gooey sweetness is world-renowned.
2. Butter Tarts
To raisin or not to raisin? That is the hot debate when talking about butter tarts, debatably Canada's other most famous dessert. Many say there is hardly anything more Canadian than these tarts made of butter, sugar, syrup, egg, and, depending on what side of the debate the chef stands, possibly raisins in pastry.
So contentious are these sweet delights that even the humble tart's history and status as a Canadian icon is subject to differing opinions. Regardless of where you fall in these debates, these sweet treats are a delicacy worth trying.
3. Bannock
Every nation has a flat bread, but this version originates from Scotland, brought over by Scottish fur traders, and has become a quintessential indigenous food. It's a simple bread with a wide variety of flavor options and can be baked or fried. Baking results in a heavier, filling bread, while frying makes it light and fluffy. Either way, it's delicious.
4. Timbits
What started as a simple doughnut treat in Tim Horton's humble donut shop, and named after the legendary National Hockey League player of the same name, grew to become an internationally known treasure with a multi-billion dollar franchise.
Timbit even features in the dictionary now as a noun defined as "trademark Canadian. a small, spherical cake of sweetened dough, cooked in hot fat." With loads of flavor options, these treats are iconically Canadian.
5. Beaver Tails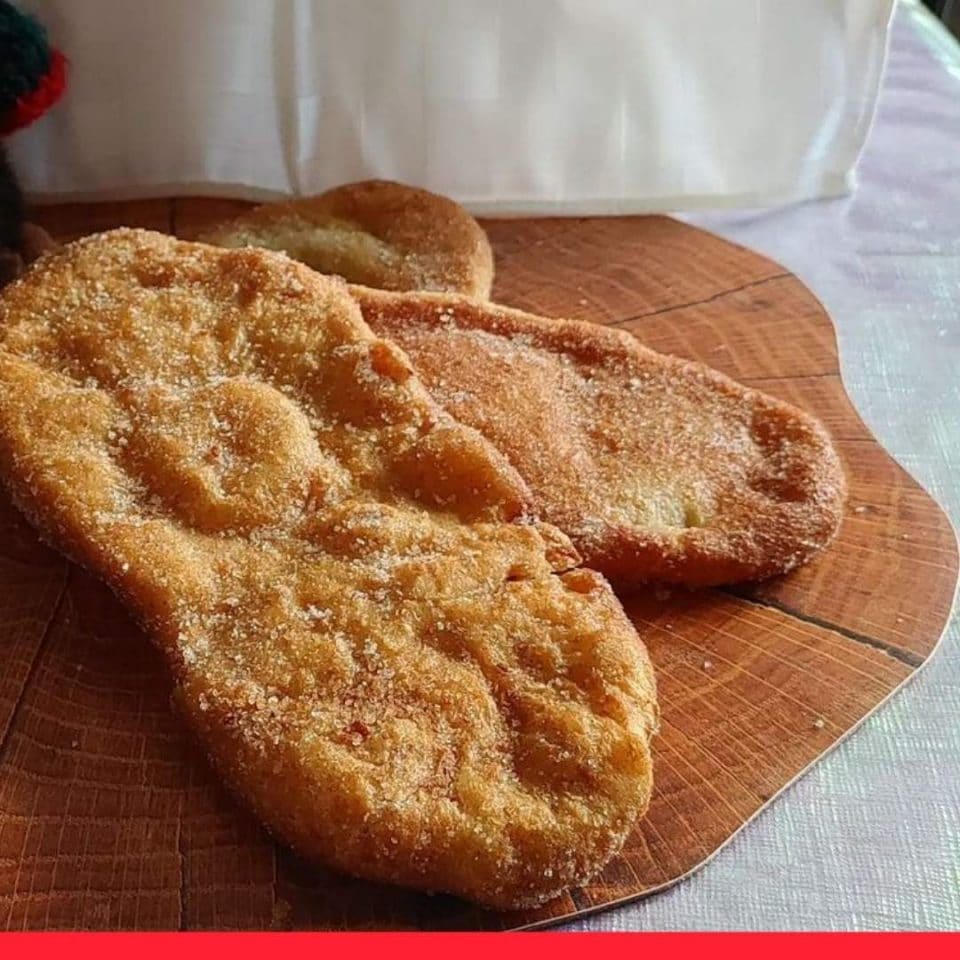 Is there any animal more Canadian than the beaver? Probably not, so of course it merits a dessert namesake in the shape of its flappy tail.
Kind of a cross between bannock and a doughnut, the beaver tail is the ultimate warm skate shack treat, deep fried and crispy outside and soft and chewy inside, covered with cinnamon and sugar, Nutella, or myriad other delicious flavor options. Oh Canada!
6. Blueberry Grunt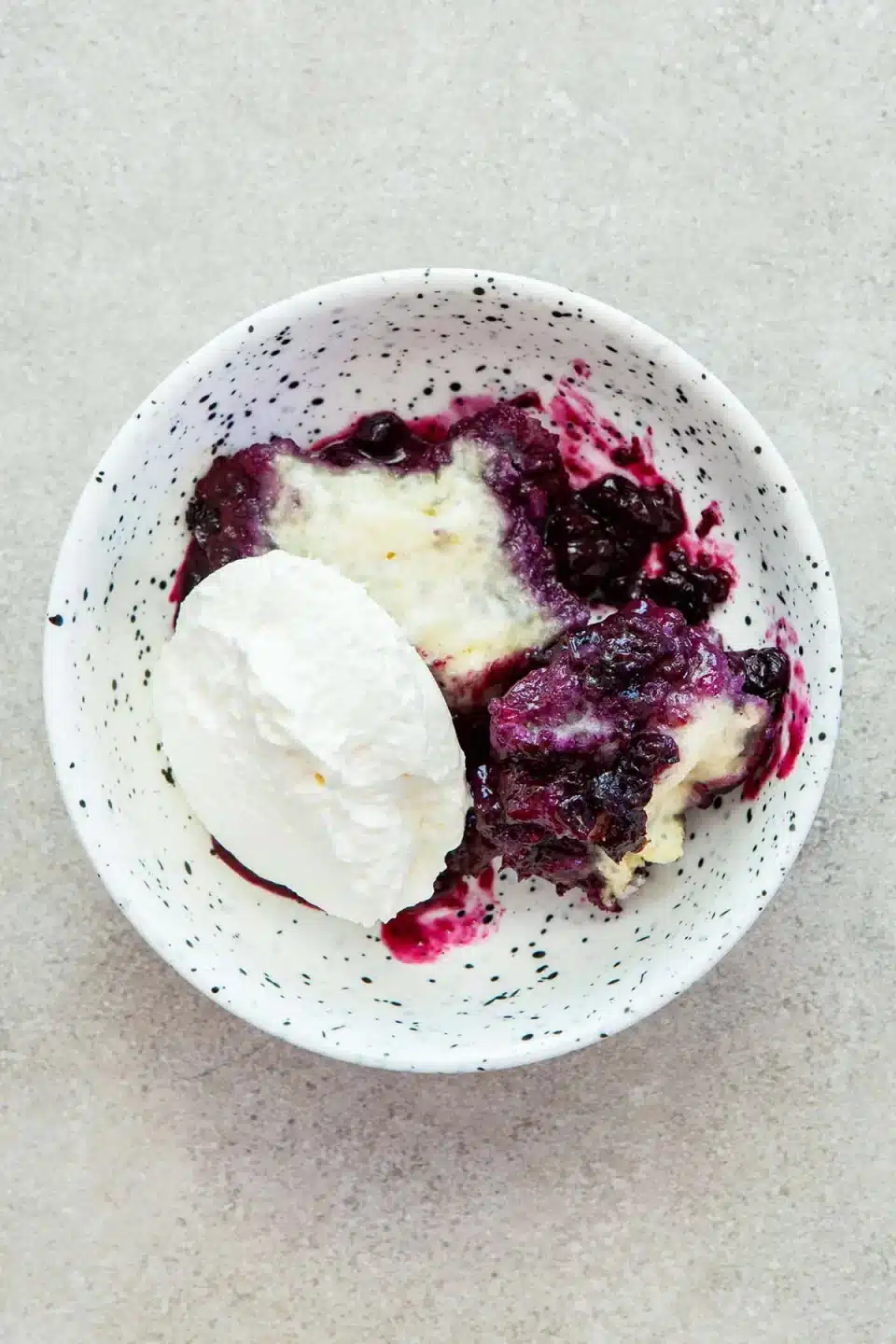 The blueberry goodness of this dessert could make you grunt in delight, but the name actually comes from the grunting sound the blueberries make while cooking under the soft, biscuit or dumpling-like dough.
Though traditionally made with blueberries, which are in abundance in the summer, this stove-top cobbler can also be made with strawberries, saskatoon berries, or rhubarb.
7. Date Squares
The date is possibly one of the most delicious, nutritious yet underrated fruits around. Sandwich cooked dates between two layers of a crumbly oat base and topping, and you have a delicious treat that is almost too healthy to be called a dessert.
Also known as Matrimonial Cake for symbolic and historical reasons of some debate, it is definitely a Canadian go-to for a quick and popular dessert or snack.
8. Newfoundland Snowballs
More a confection than a dessert, these no-bake treats are the top recipe from Newfoundland, as searched on the internet, and it's clear why. Soft, fudgy, and chewy, these holiday treats are cooked on the stove-top, combining milk, chocolate, butter, and sugar, then mixed with oats and rolled in coconut. They are bite-sized deliciousness, try to eat only five! I mean, one!
9. Persian Rolls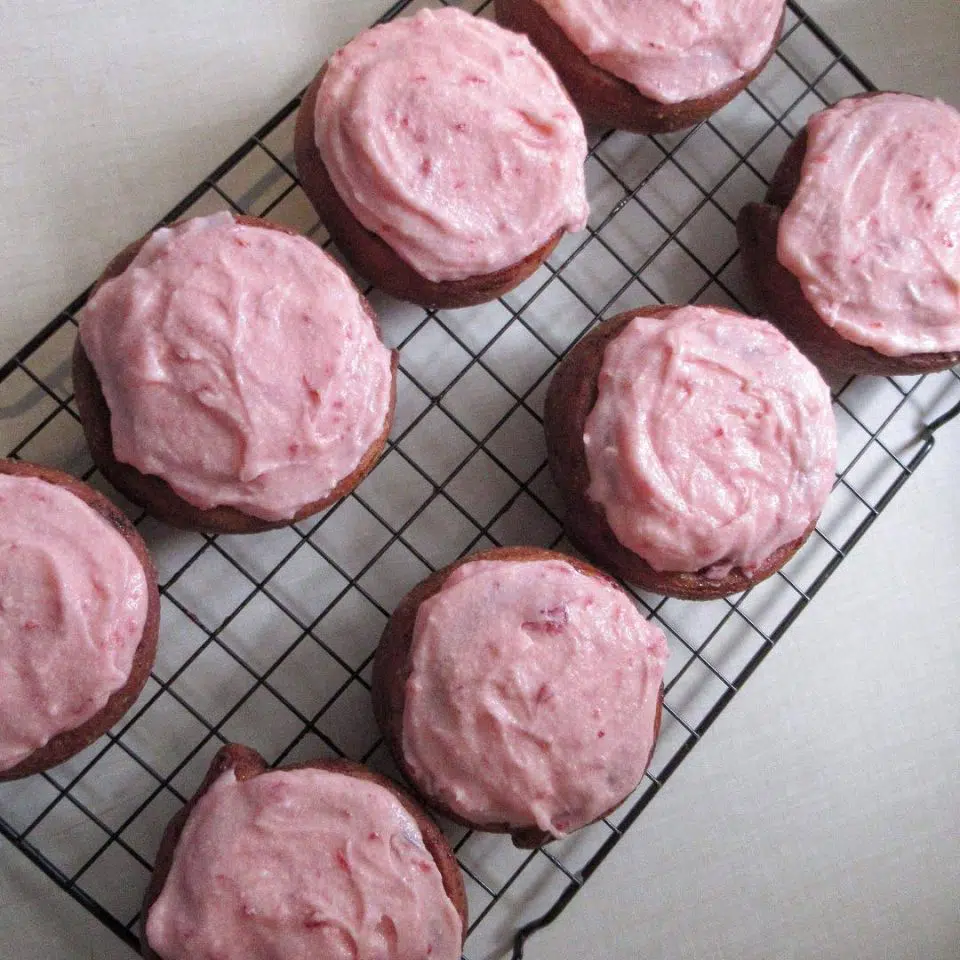 Persians are a popular sweet roll found in Thunder Bay, Ontario, and named after a World War I General who was visiting when the inventor was making his dough. It's a round or oval fried doughnut similar to a cinnamon bun but with a lightly sweet pink icing made of berries.
Which berries, however, is debated to this day. Invented in the 1940s, the recipe is still the same and relatively secret, so you'll have to travel to Thunder Bay to sample one. It is worth the trip, though.
10. Flapper Pie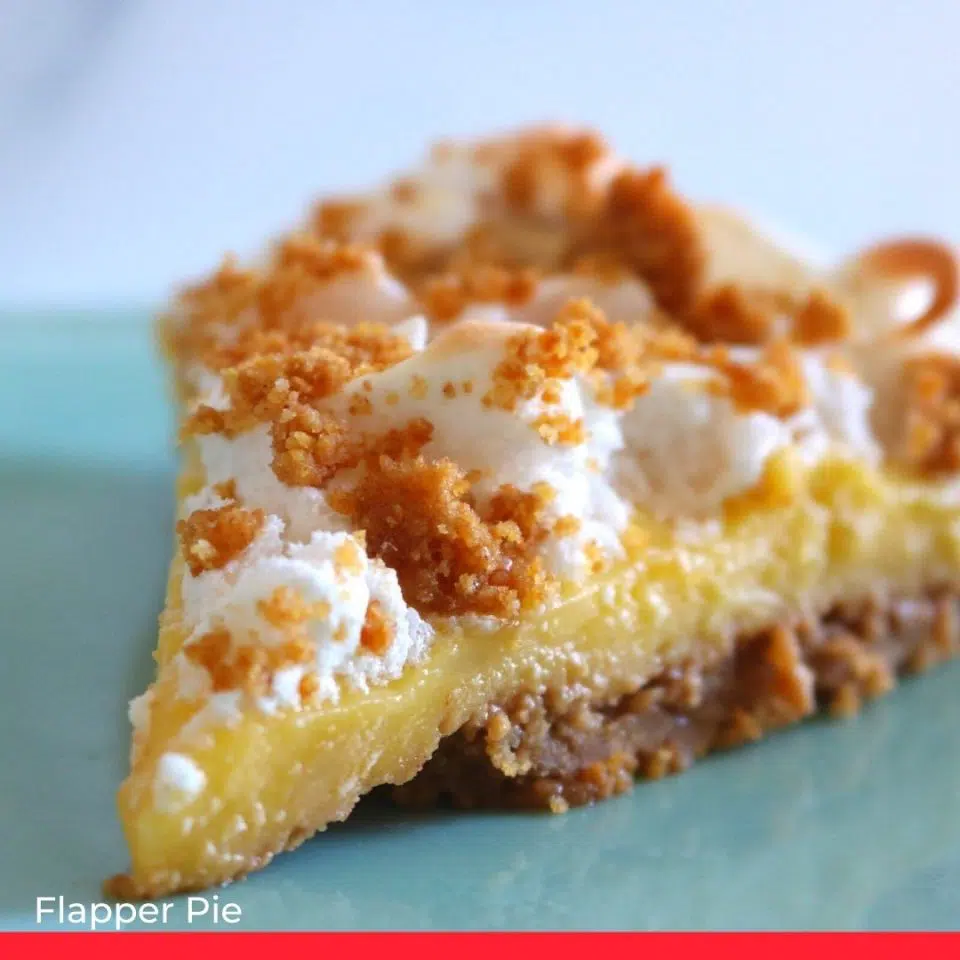 If you love cream pies, you will love flapper pie. Once a staple in homes on the Canadian prairies, not so much today, it is delicious and very easy to make! It was invented in the flapper era, hence its name, and is a light dessert made with a classic graham crumb crust, filled with yummy vanilla custard, and topped with light meringue.
It is extra soft and will likely fall apart when you cut, dish, or eat it, but that's ok, it all comes together in the flavor!
11. Pouding Chômeur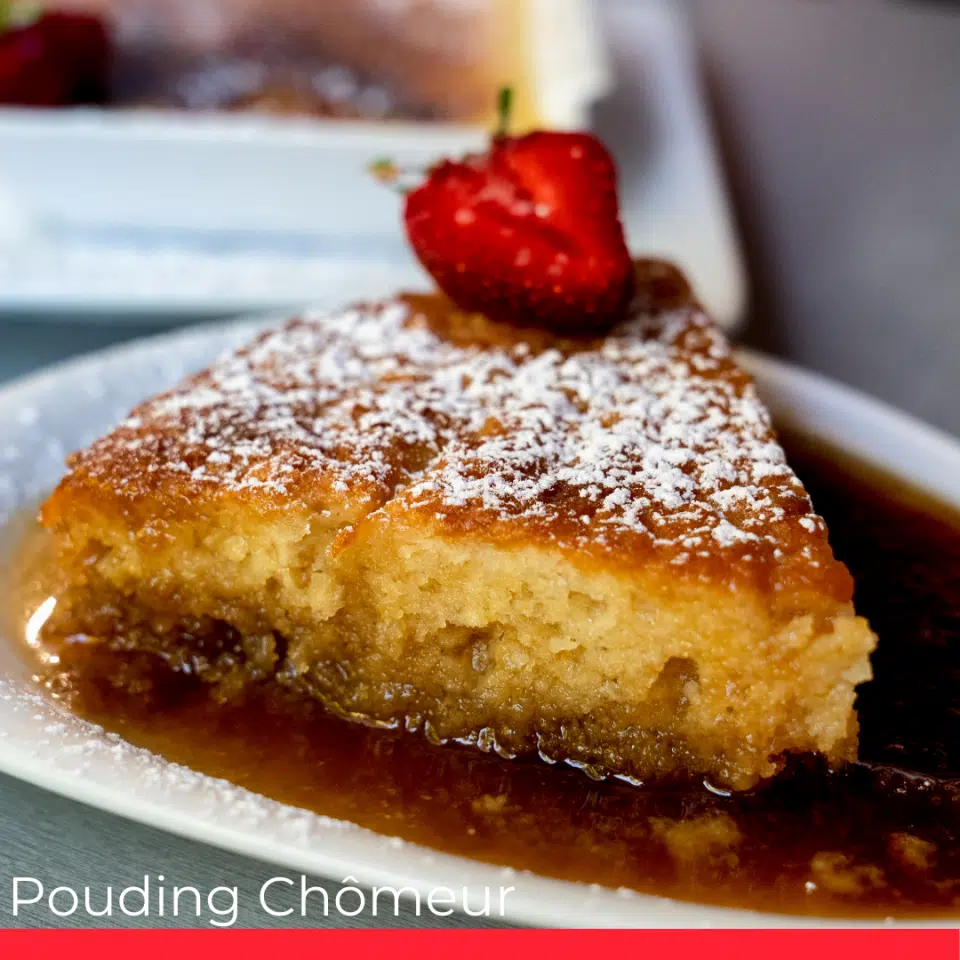 While the word chomeur means unemployment in French, this dessert is rich with sweetness and warmth. It was invented by Québécois factory workers during the Depression, who used stale bread as the base and poured over a custard made with maple syrup.
The custard syrup sinks through the bread to the bottom while it bakes, resulting in a creamy, soft, and sweet bread pudding. Bon appétit!
12. Tarte au Sucre (Sugar Pie)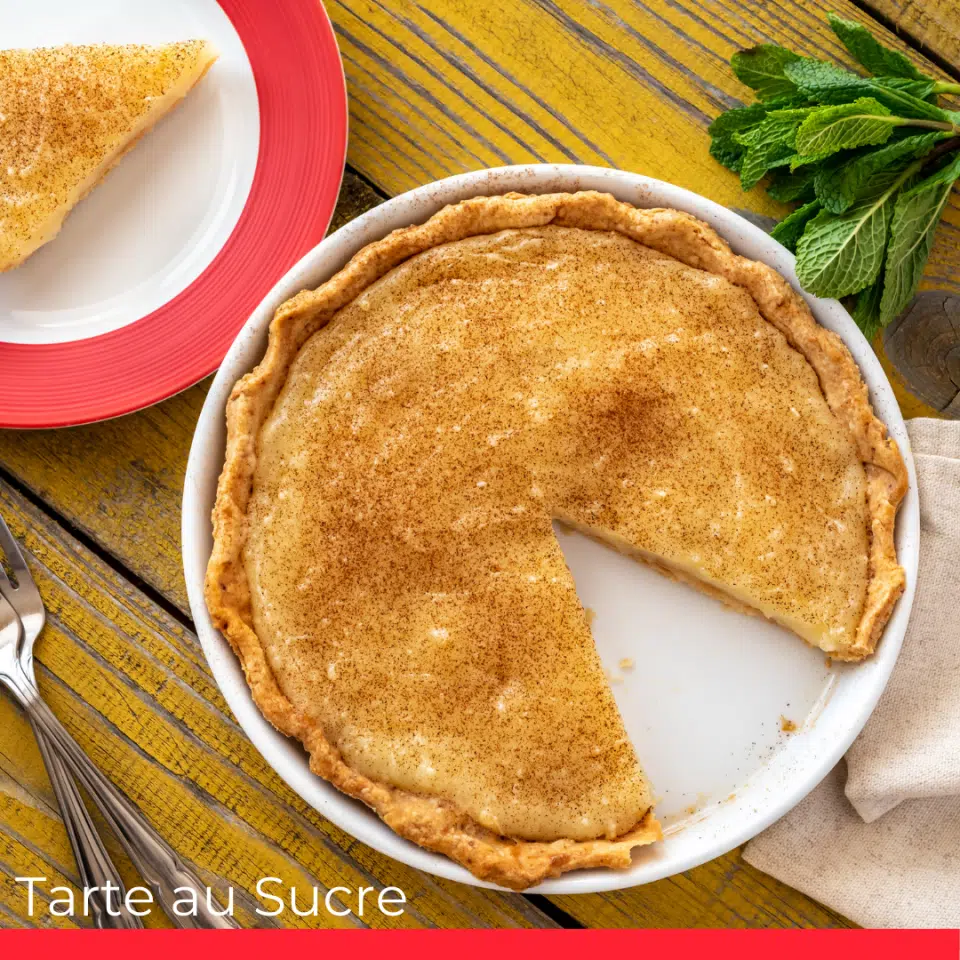 A sweet tooth's heaven, this traditional pie's main ingredients are sugar and maple syrup. To make it even better, add butter and cream, some salt and vanilla for flavor if you want, and top it with a flaky pie crust.
This pie is a favorite either on its own or with ice cream or whipped cream.
13. Ice Cream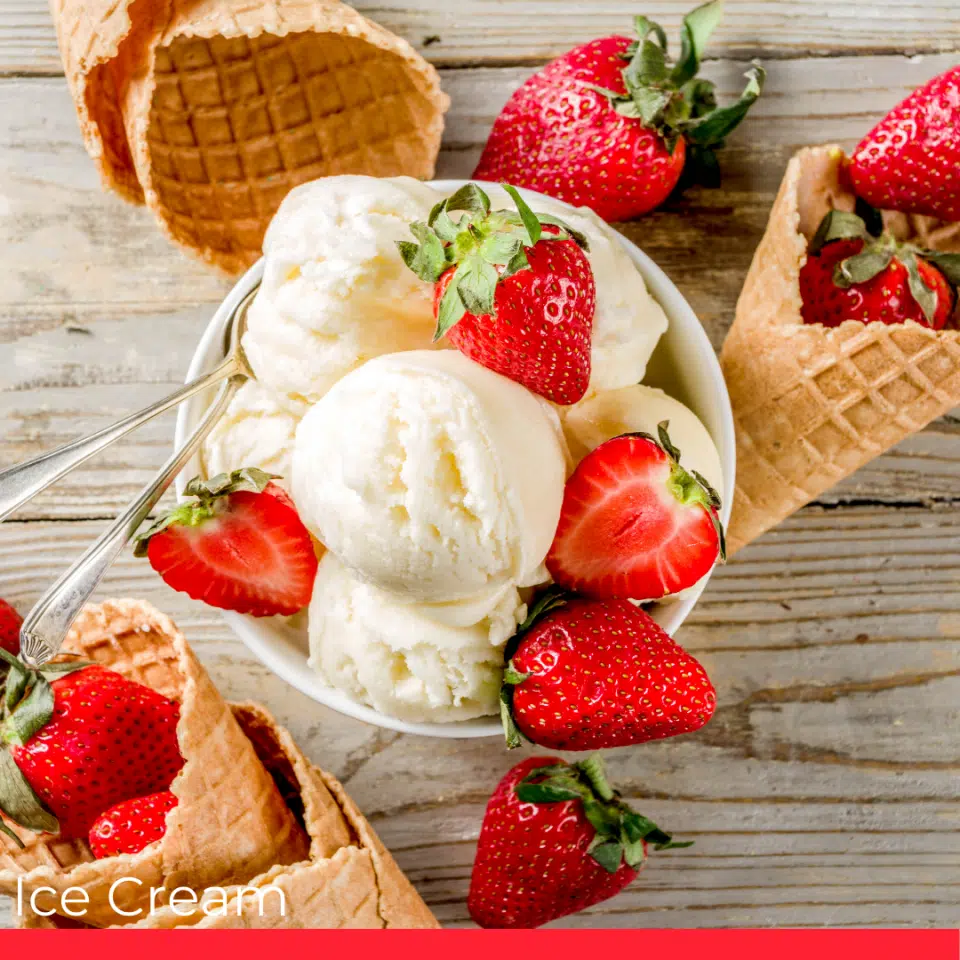 You wouldn't think that a country with six or more months of winter in some cities would love ice cream, but this sweet is so popular that Canada has come up with two of their very own flavors that you'll have a hard time finding anywhere else in the world.
Tiger tail (or tiger tiger) mixes orange ice cream with black licorice ribbons to create black stripes, hence the name. On the east coast of Nova Scotia especially, you will find moon mist ice cream, an unusual, but delicious blend of banana, grape, and bubblegum that creates a beautifully colorful swirl that has inspired other foods, yarn, and even hair colors.
14. Tire sur la Neige (Maple Taffy)
When you think of Canada, two of the first things that may come to mind are snow and maple syrup. Well, mix the two together and you have tire sur la neige. Pour maple syrup on snow until it's thick and gooey, then roll it up on a popsicle stick, and voila, maple taffy!
15. Maple Syrup anything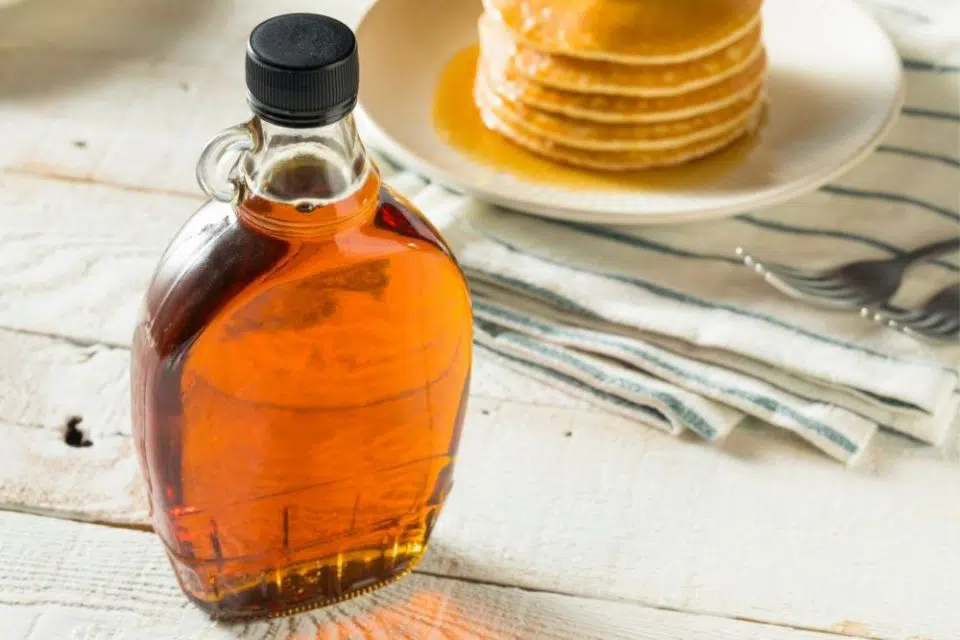 Besides tire sur la neige, basically anything made with maple syrup is a winner in Canada. You can find recipes for just about anything, pancakes, pies, cupcakes, cookies, candy, toffee, fudge, etc. You can sometimes get away with maple flavored syrup in these recipes, but nothing beats authentic maple syrup from the sugar maple tree.
16. Grandpères (Quebec style maple syrup dumplings)
Oh, you can also find maple syrup dumplings, so soft that grandpa doesn't even need teeth to eat them. Grandpères (grandfather) are made with butter or, if you want to be authentic and aren't vegetarian, make pork rinds, then use the leftover lard for the dumplings. Then, naturally, you smother them in maple syrup.
17. Saskatoon Berry Pie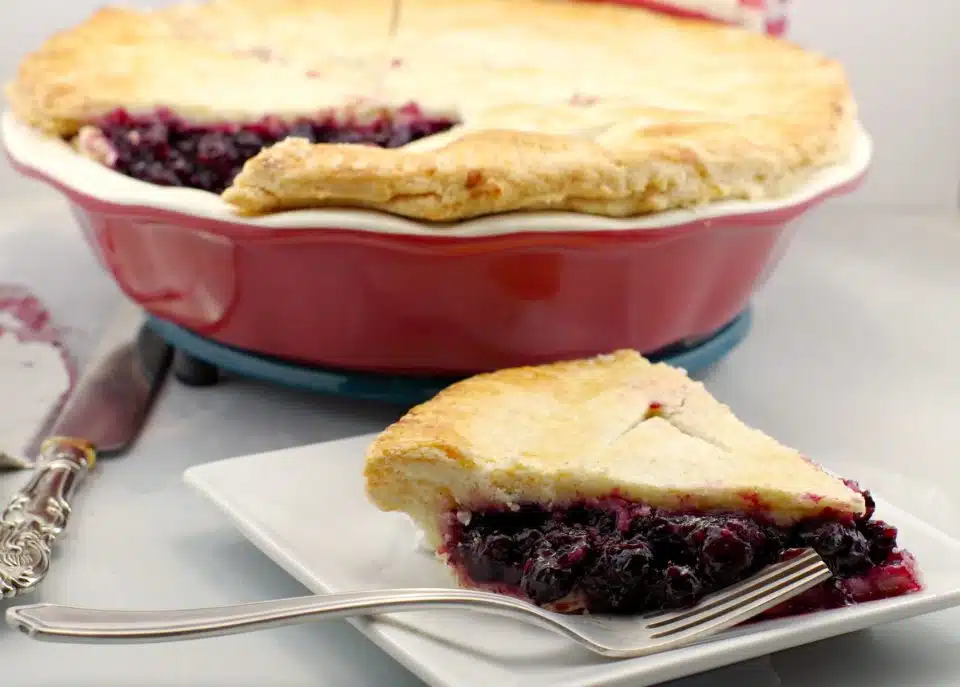 In the few, short months of the Canadian summer, you can find all sorts of delicious berries. Saskatoons, however, are actually a pome fruit and not a berry! These fruits are super high in antioxidants, vitamins, and other nutrients, which is likely why they use to be used as medicine.
Similar looking to a blueberry, saskatoons have a sweet, nutty flavor, which makes this pie, originating on the Canadian prairies, a unique favorite.
Sadly, the habitat for saskatoon berry bushes is being lost to urbanization, so the berries are becoming very rare. If you ever get a chance to experience this truly Canadian dessert, consider yourself lucky!
18. Figgy Duff
This traditional Newfoundland steamed pudding in a bag gets its fun name from two old Cornish colloquialisms: figgy, meaning raisins, and duff, meaning pudding or dough.
Breadcrumbs, raisins, brown sugar, molasses, butter, flour, and spices are steamed in a bag alongside the Sunday dinner vegetables until it's a bread-like consistency. Top it with maple syrup, whipped cream or custard. The Figgy Duff is such a beloved Newfoundland dessert that a Newfie rock band even named themselves after it.
19. Moosehunters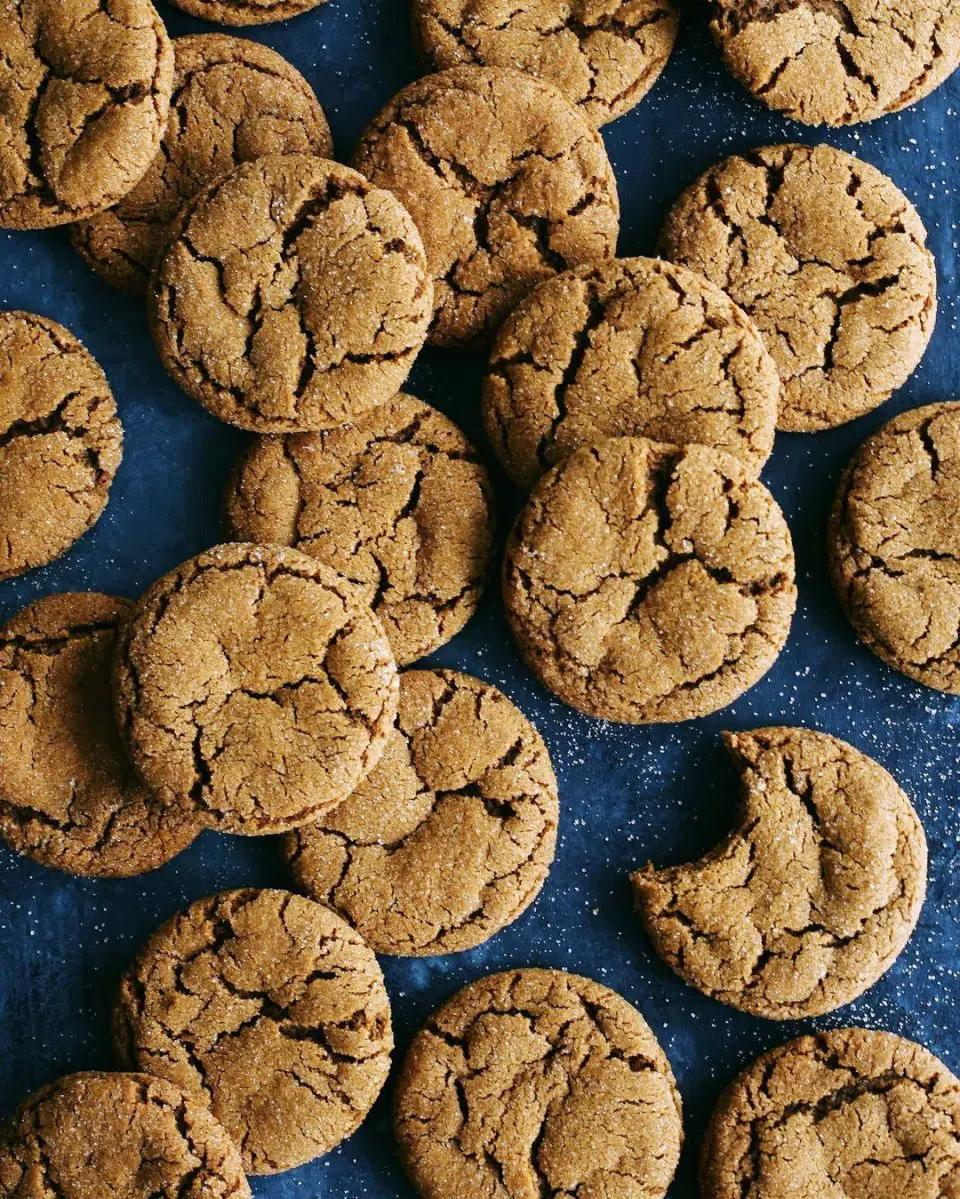 Let's be a bit liberal with the word dessert shall we, so we can talk about some of Canada's best candy and confections as well?
Sometimes called Fat Archies, Ginger Giants, or Pubnico cookies after the city in Nova Scotia, these cookies go by so many names that you know they must be good if everyone is trying to make them theirs.
A visit to Pubnico's Historic Acadian Village will get you these freshly baked cookies every day. A load of molasses makes them soft, chewy, and hearty tasting, sometimes zhuzhed up with cocoa powder or icing. They don't need it though, the original recipe stands the test of time.
20. Ganong Chocolates and Candy
Established in 1873, Ganong Brothers is Canada's oldest candy company and has a series of accomplishments under its belt. In 1895, they invented their signature candy Chicken Bones, a pink, cinnamon flavored hard candy filled with bittersweet chocolate; they made the first Canadian lollipop in 1895; in 1909, they were the first to wrap and sell milk chocolate nut bars, which is still in production today under the name Pal-O-Mine; and, in 1932, they were the first in North America to introduce heart-shaped boxes for chocolates.
A family-owned company from the outset until 2008, when it hired their first CEO from outside the family, this company is a beloved part of Canadiana.
21. Morden's Mints
Another famous Canadian confectioner and chocolatier is Morden's from Winnipeg, Manitoba. Their signature treat is Russian Mints—premium milk chocolate filled with a smooth mint filling.
These mints are so melty and delicious, they won Best Chocolate Piece at the 1984 New Orleans World Fair from over 300 competitors, and they are still a favorite among Winnipeggers today.
22. Coffee Crisp
Add a foamy coffee cream between layers of vanilla wafers and coat it in milk chocolate and you have this iconic Canadian chocolate bar which is over 80 years old. Canadian expats all over the world, and even some Americans, lament the fact that it is not found anywhere else except in Canada, showing just how loved it is.
23. Laura Secord Chocolate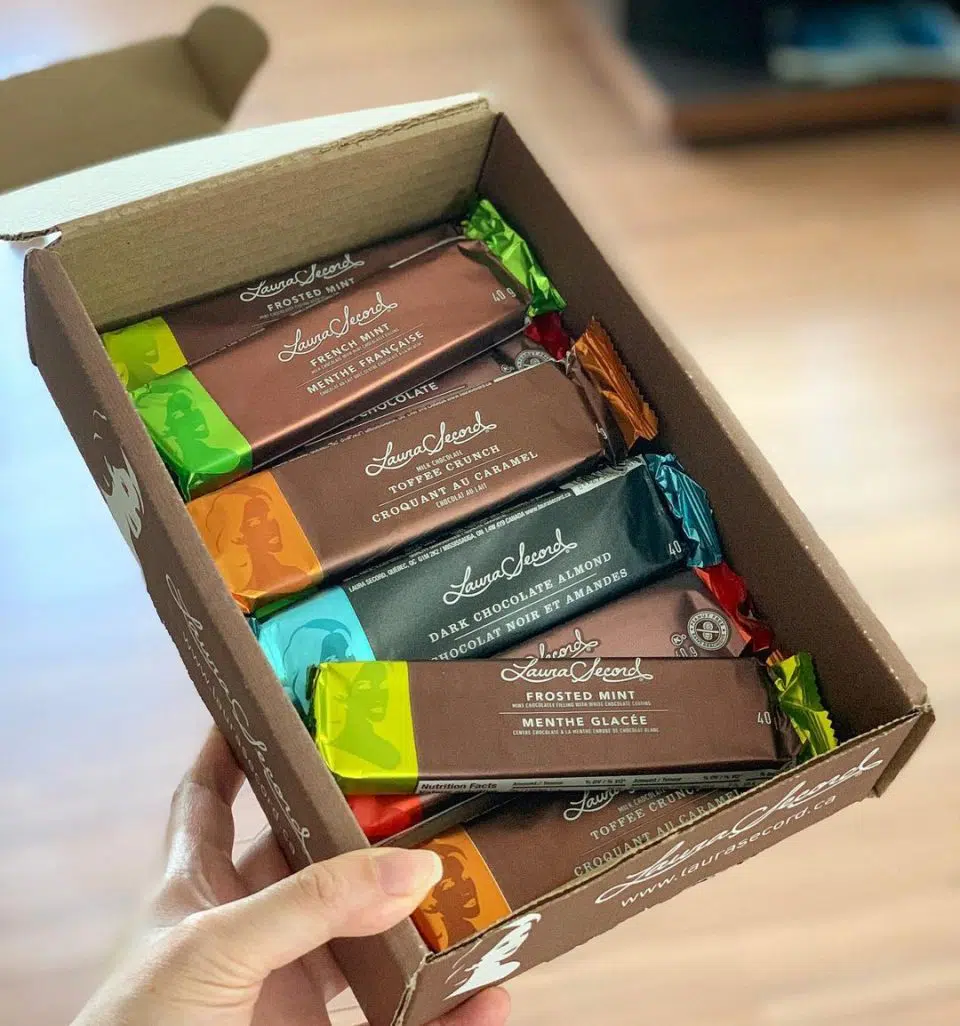 In 1913, a small candy store opened in Toronto named after Laura Secord, the Canadian heroine who helped the British win the War of 1812. The shop had no relation to her at all, and, in fact, most Canadians know the Laura Secord chocolate and ice cream shops better than they know of the woman.
Since then, Laura Secord has grown to over 100 shops and has become Canada's largest and most-well known chocolatier with over 400 products.
24. MacKintosh Toffee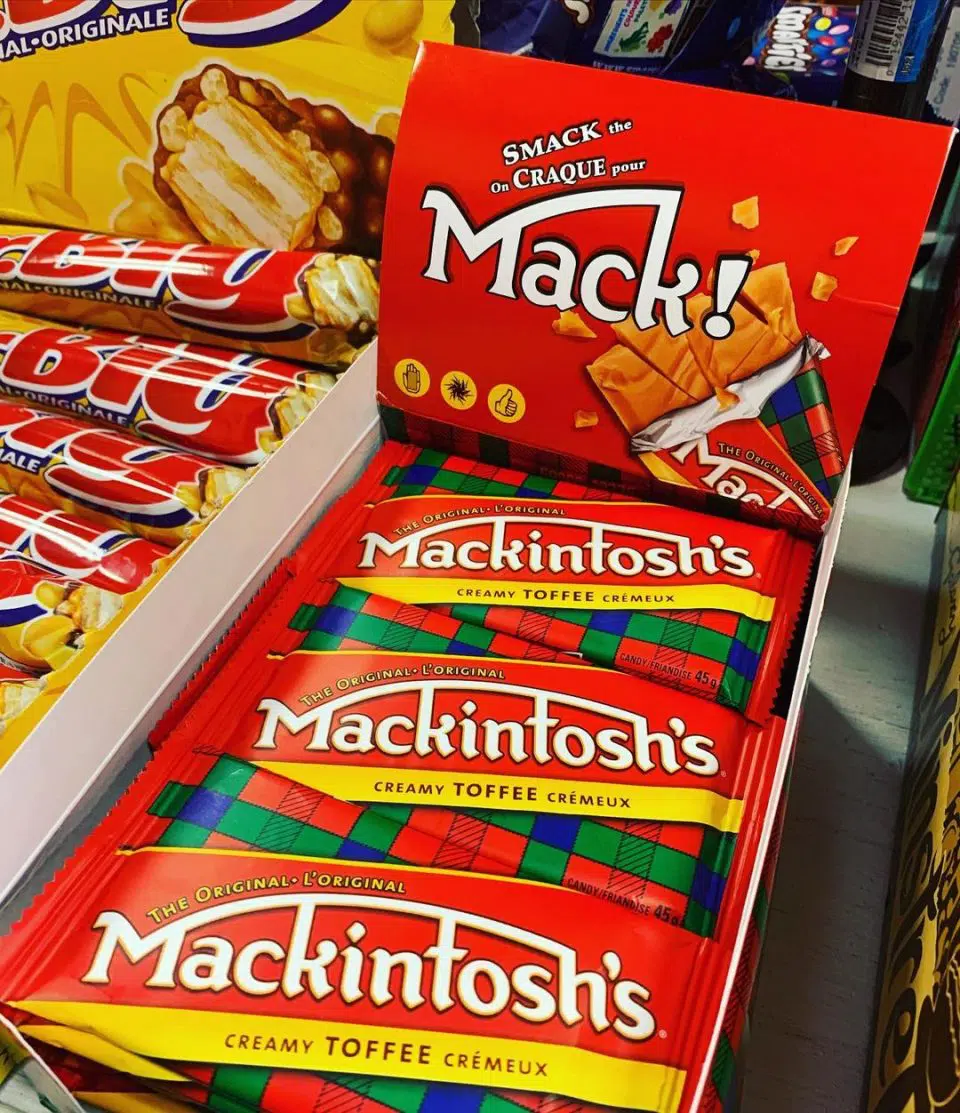 Originating from Halifax, Nova Scotia in 1890, John MacKintosh and his wife, Violet, wanted to make their own specialty toffee. What they created was a timeless, memorable cross of English butterscotch hard candies and American soft caramel to create a delectable treat that starts off hard and softens as you eat it.
Either soften it first and take a bite, or 'smack the Mack', breaking it into smaller pieces. Either way, eating delicious candy is always fun.
25. Jos Louis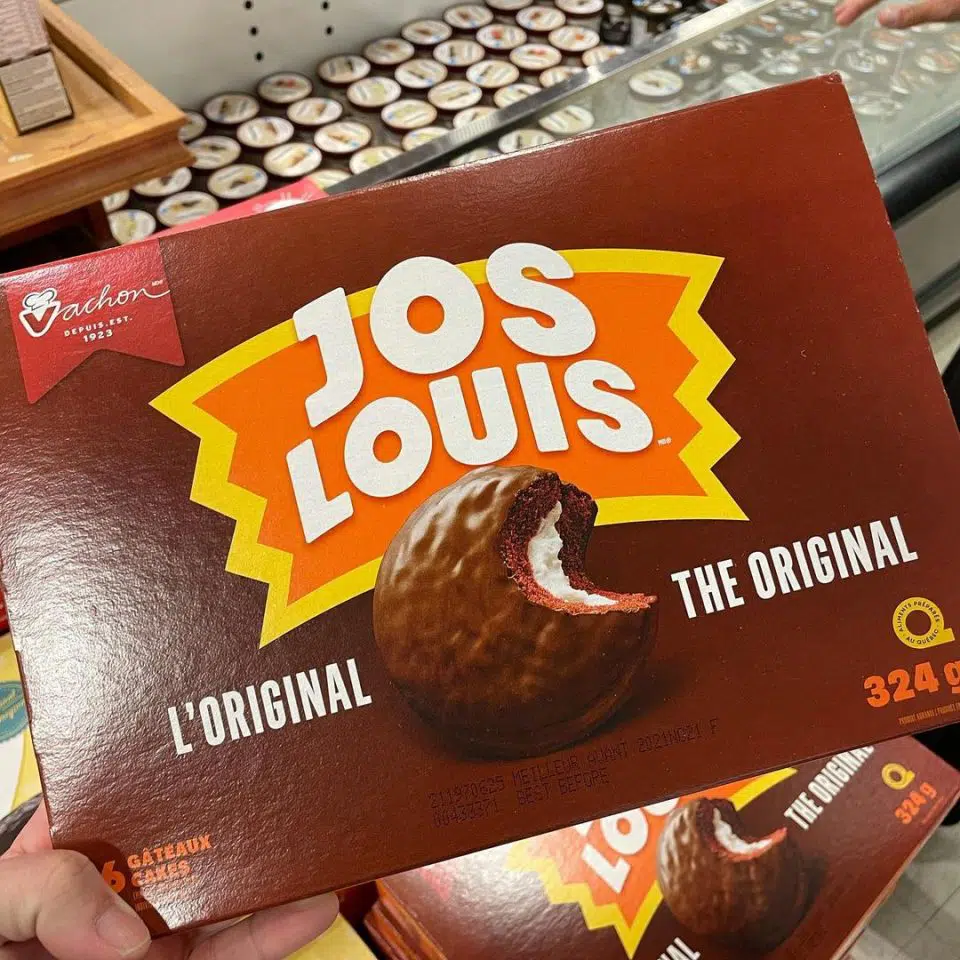 Pronounced 'Joe', this is no relation to the American boxer Joe Louis but is named after Joseph and Louis Vachon of the Vachon company, which created this confection in 1932. These snack cakes filled with cream are coated with a milk chocolate shell and made with red velvet cake, before red velvet was even a thing.
---
If you enjoyed this article check out our story on the best Canadian foods, a combo of sweet and savory.