Top 10 Romanian Cookbooks
Because of its twisted history, Romanian cooking is the most eclectic, varied and complex cooking to be found in Eastern Europe. Despite many influences, Romanian cuisine has preserved its definite character with unique flavors and rich tastes.
This is "peasant food" at its finest and is simply surprising, filling and very hearty.
Read on to find out our best ten Romanian cookbook recommendations.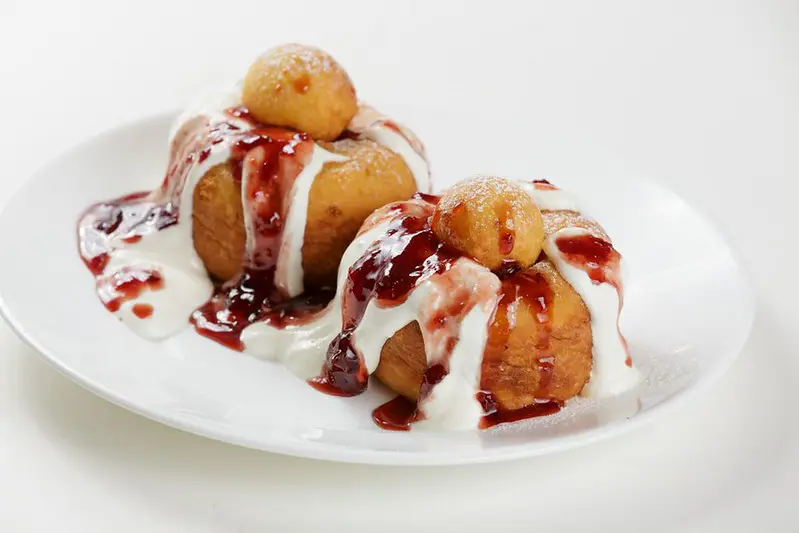 1. The Romanian Cookbook – Anisoara Stan
This is the first Romanian cookbook published in English to tell you how to make the dishes that visitors to Romania fall in love with forever. It has very good reviews both from foreigners replicating food for their beloved Romanian friends and family and those just trying new recipes from different cultures.
From the 450 intriguing and easy to follow recipes you will learn all about delicious Romanian sauces and how to make the most of the cheapest cuts of meat. The secret lies in the artful use of herbs and spices.
Anișoara Stan teaches you how to make ghiveci, which according to her "is made out of all the vegetables you can put your hands on."  Don't be surprised if the book starts with eggplant and not appetizers – staple foods have been elevated to their own chapters. We should mention here a little translation error on page 219, where the dessert star Green Walnut Preserve is wrongfully mistaken for hazelnut.
2. Sanda Marin's Traditional Romanian Cooking
There is no house in Romania that hasn't seen, used, or at least heard about Sanda Marin's Cookbook, as it's the most reprinted publication of all times. Cecilia Simionescu, to use her real name, was a striking presence in interwar high society but also very talented in the art of gastronomy.
After her marriage, it is said, she was one of the most charming hosts and loved to present guests with exquisite gourmet delights. Dissatisfied with the cookbooks available on the market, Cecilia determined to produce her own and wrote what was to become the most favored cookbook under the pen name Sanda Marin. She gathered in a comprehensive collection of traditional Romanian recipes, contemporary recipes from other countries and even included some of her own invention.
One of the most important cookery books in Romanian gastronomic history, it was first printed in 1936. It originally contained close to 10,000 recipes but after the war a shortened version was published and served as an inspiration to many cooks and cookbook authors in Romania.
The translated version by Alina Deutsch offers 1,296 recipes with bilingual titles, metric and English units. This 516 page book, containing color illustrations, has been adapted and enhanced from the fifth edition of Carte de Bucate, published in 1966.
3. Romanian Recipes, Wines and Customs by Radu Anton Roman
This is a real treasure not only of archaic recipes but also of the immersion it provides in Romanian spirituality spiced up with local traditions, saying, proverbs and tales. Radu Anton Roman was (he died in 2005) famous not only for his writings but also for travel and food documentaries.
This book is the product of a passionate 3-year search of every village in the country. Th result is a book structured by region rather than by the name of recipes or categorized courses. "With this plump edition, I've greedily opened the door to every Romanian's pantry, the scent of every stove and kitchen is stored within its pages. I proudly think that there is nothing more to be said about Romanian food," the writer boasts.
And indeed this is a comprehensive collection of recipes from a culinary adventure in stories written using ingredients in place of words. As the title suggests, we get to taste the multi millennial magic of the ritual foods and the proper dish wines from every Romanian land.
If you visit Romania, this cookbook will make a priceless souvenir or a timeless gift.
4. Taste of Romania: Its Cookery and Glimpses of Its History, Folklore, Art, Literature, and Poetry – Nicolae Klepper
The chapters on Romanian folklore, history, and culture sprinkled among the recipes gives the recipes context, and are a fount of information for while you are waiting for the food to finish. Painting a delicious picture of his native country's culinary possibilities, Nicolae Klepper gives you usual extras for a dinner party, such as stuffed vegetables and various mămăligă (the Romanian polenta).
So once you have looked over the 140-plus recipes, you will either find yourself at the height of summer with an abundant garden harvest or in the depths of winter yearning for comfort food: creamy cauliflower soup, lamb stewed in sauerkraut water and scallions, fish zacusa, eggplant salad, mititei are just a few.
This cookbook also has very good reviews, so it's definitely a must try.
5. Carte regală de bucate – Princess Margareta of Romania
No English version available
Have you ever wondered what princesses eat for breakfast or kings have at dinner? Princess Margareta of Romania has the answer. If you want to treat yourself or your loved ones to royal delights, search no more as we have the perfect cookbook for you.
Once you've stepped into a royal kitchen through this book, you'll find out how easy the recipes are to make and you'll find recipes to satisfy every passionate foodie and food historian.
You can learn how to make Prince Charles's favorite pheasant pudding, the late King Mihai's favorite pasta con pesto, and the infamous New York Cheesecake. Each recipe is beautifully illustrated with enticing pictures accompanied by some of Princess Margareta's personal memoirs. Her precise and concise writing style makes the book so easy to devour, but in a refined way – it ends with a few reminders of good manners.
This royal cookbook is a result of personal culinary experiences, research, and encounters with contributions from an number of important European royals with whom the princess is related or in close friendship with. Sadly there is not yet a translated version, but it's such a treasure to be found in a bookcase.
6. Carte de bucate – Silvia Jurcovan
No English version available
Another reprinted cookbook, Silvia's Jurcovan collection of recipes had a huge success when it first appeared in 1975 under the title Cookbook for Young Houswifes. It went back on the market in 1983, revised and enhanced, and broke its own sales record. Making use of all the raw ingredients most commonly found in the country, the author offers popular Romanian classic food as well as more modern dishes. After more than 30 years, this cookbook can still be found in every Romanian kitchen feeding mouths and souls.
7. The Art of Romanian Cooking – Galia Sperber
"This one makes you feel like you're reading and cooking from grandma's notes" one reviewer says. There's indeed no more powerful image than the smells and tastes from our childhood where grandma is the absolute chef.
Galia Sperber was inspired to write down some of the family's favorite recipes along with reminiscences of her native country and family meals.
8. Gastronomice – Alexandru Osvald Teodoranu
No English version available
Nicknamed Păstorel by his father, Alexandru Osvald Teodoreanu (1894-1964) was a Romanian humorist, poet, and gastronome.
Gastronomice is more like a collection of articles and contributions for gastronomic journals, garnished with occasional recipes or instructions, than a traditional cookbook. Each section contains little stories and anecdotes followed by a description of how the meal is prepared.
Special attention is given to a variety of meat and he teaches us how to prepare dishes with lamb, pheasant, quail and crayfish, which rarely feature on the Romanian table today. There are also some tips on preserving food and it contains a list of local wines.
9. 1800 rețete culinare practice – Nicolae Olexiuc Colea
No English version available
Colea was Păstorel's favorite chef. With almost 70-years' experience in culinary art, Nicolae Olexiuc is one of the first Romanian cookbook authors. He worked at most successful restaurants in Bucharest, training many cooks, and, inspired by Păstorel's saying that "A good cookbook is like a marble step into evolving civilization" began to write.
So in addition to carefully selected recipes, Colea provides a lot of advice and guidelines to help young housewives or experienced cooks to organize better in the kitchen. He lso pays attention to the body of nutrients in food: "A famous doctor said that you can't expect to live well if you don't eat well," Colea writes in his cookbook's introduction.
10. Carte de bucate boierești – 200 de rețete cercate de bucate, prăjituri și alte treburi gopodărești, by Mihail Kogălniceanu, Costache Negruzzi
No English version available
200 Tried and Tested Recipes for Dishes, Pastries and Other Household Things was probably the first cookbook to conme out of a Romanian publishing house, in 1841, and was signed with the initials M.K and C.N.
This book was republished in 2007, not for the sole purpose of sharing the recipes but also to enable us to feast our eyes on the old writing style. Unusual and strange names of dishes give this book a peculiar charm. Some titles are so out of this world that you have to read the whole recipe to figure out what it is that you're supposed to be cooking.
A few examples: fashion ox, old ladies without milk, boiled old ladies, lentil prison cake, and so on. This cookbook makes you hungry for more old age lyrics.
 Featured image credit: Nitu Iulian 
---
Chef's Pencil is reader-supported. If you buy something through our links, we may earn an affiliate commission, though this not impact the product selection, which is done independently by our editors and contributors.