16 Delectable Nicaraguan Dessert Recipes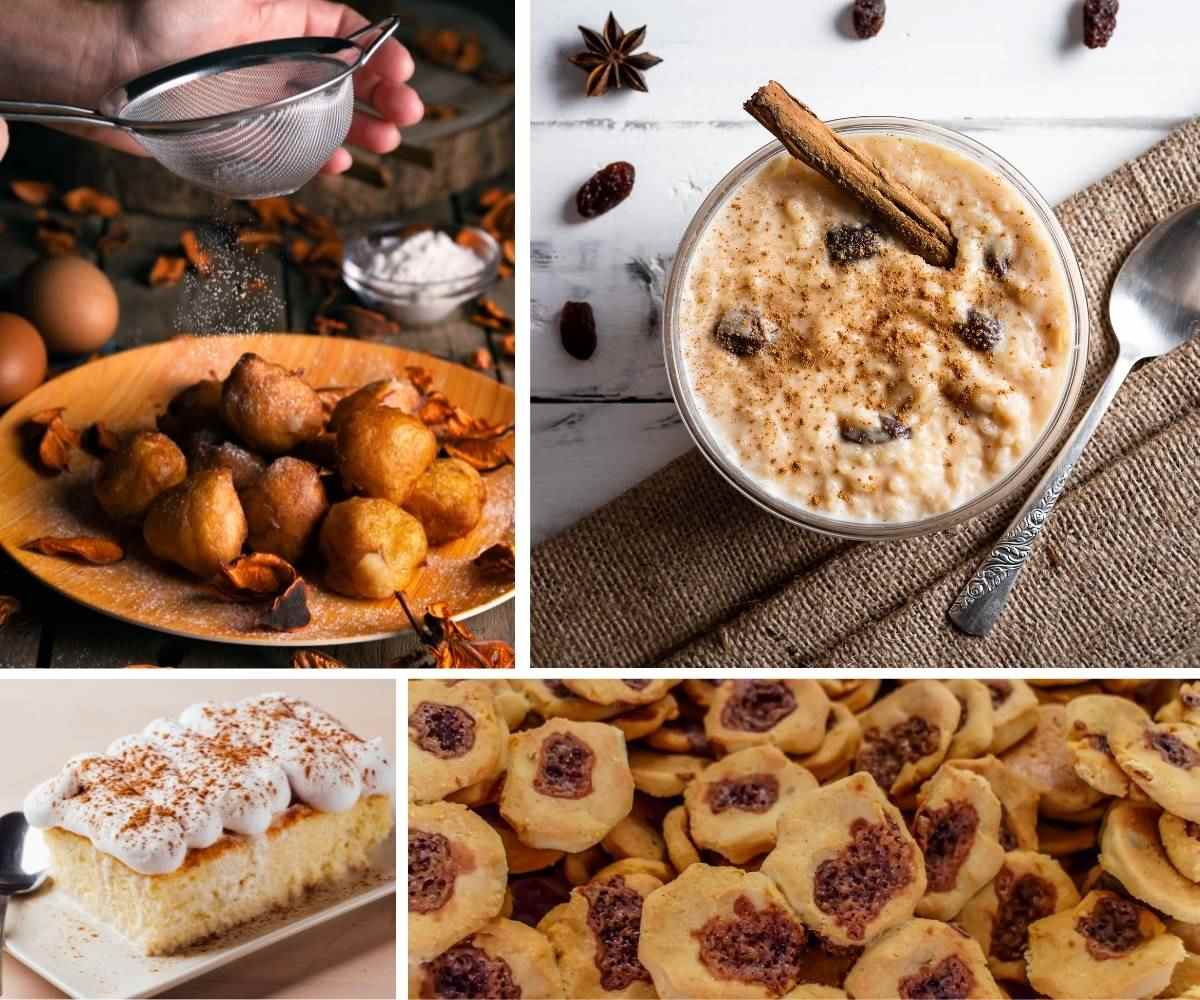 Nicaragua is a small country located in the center of Central America, on one side of the Pacific Ocean and on the other side of the Atlantic. It is a country of beautiful landscapes and great culinary traditions.
Although there are many similarities with other dishes of the region, the flavors, textures, aromas, and colors are very different, providing new experiences for the palate.
Nicaraguan desserts deserve a special mention for being gastronomically varied, and more so for involving natural, local ingredients and being rather easy to prepare. Some Nicaraguan desserts are highly popular in certain regions such as Cajetas – popular in Masaya and Diriomo – or cosas de horno and perrerreques, which are very popular in the City of León.
Without further ado, let's round up the most popular Nicaraguan desserts.
1. Picos
This is a typical pastry prepared in Nicaraguan homes, served as a quick breakfast or as an afternoon dessert.
It is a triangle-shaped pastry that is filled with cheese, cinnamon, and sugar. There are two varieties of picos: soft and toasted. Let me tell you, the toasted ones are absolutely addictive! You won't be able to get enough of them!
2. Cosa de Horno
La Cosa de Horno is a popular appetizer or snack often accompanied by a delicious, freshly brewed cup of coffee.
It is the most delicious thing you will ever taste. Its name comes from the way it is made: corn dough baked with a touch of cinnamon, milk, and sugar.
3. Buñuelos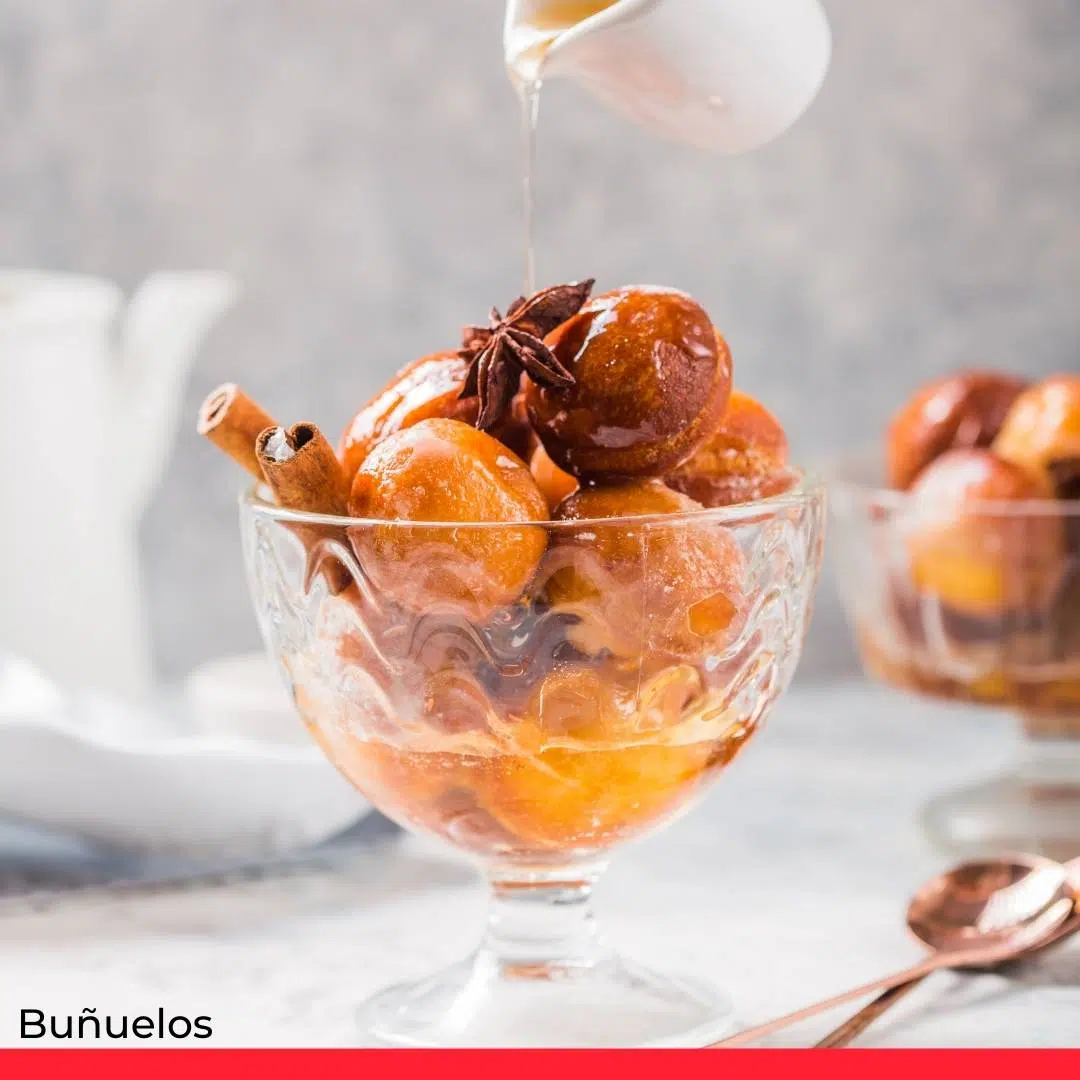 This is a favorite dessert, especially at Easter and national holidays. They are found on street stalls and are usually very cheap and, above all, are very nutritious (at least, that's what they say).
The base is cassava and cheese, which, when fried, gets a crispy outer layer and stays soft inside. Flavored with cheese and cassava, topped with honey syrup, you'll be licking your fingers.
4. Sopa de Leche
This is a dessert originally from the City of León. Made with milk and bread, its texture is a cross between a flan and a pudding. Flavored with milk or cheese, it is an absolute delight when combined with a freshly brewed cup of coffee.
5. Arroz de Leche
Arroz de leche is a world-famous dessert with European roots. But in Nicaragua, this deliciously creamy recipe is full of the flavor of vanilla. If you're fond of other ingredients like raisins, feel free to add them to your liking.
6. Atol
This is one of the most representative desserts of our land. Atol is typically served in the afternoons and at traditional festivals. This one can be found in Tiangue de Monimbo, Masaya.
Like most of the dishes of the region, its base is corn and sugar. It tastes similar to sweet cream, making it a must-try dessert. Atol is usually added to other desserts for extra flavor.
7. Tres Leches
Tres Leches is a traditional rich dessert. The milk, an essential ingredient, and rich meringue make it impossible to resist. This moist, sweet cake will melt any palate.
It is made with three types of milk: condensed milk, evaporated milk, and heavy cream – imagine that!
8. Cajetas
There is a wide variety of Cajetas in Nicaragua, but the most popular is the Cajeta de Leche (milk caramel). The base is milk, sugar, and cinnamon and it can either be a liquid, which is known as Manjar de Leche, or a solid, Cajeta de Leche.
There are also coconut Cajetas with a base of coconut and milk, resulting in a slightly more solid and crunchy texture. A wide variety of fruits and other ingredients are used to make Cajeta, creating amazing colors and flavors.
9. Yoltamal Rellenos
This is a dessert that has evolved over time. Part of the pre-Colombian diet, its base is corn or, as our ancestors knew it, Tlaolli. Inside the corn dough is a good portion of cheese, sugar, and cinnamon, resulting in a sweet but salty dessert.
This is a Nicaraguan dessert that you should definitely try. It is one of my favorites since its texture is soft and it has a sweet and cheesy flavor. You can add a spoonful of sour cream for extra flavor, too.
10. Pio V
This is a common dessert in Nicaragua that everyone knows how to make and can be found in all restaurants. And it's one for the grown-ups.
The base is a spongy bread called Marquesote, soaked in a syrup made of honey, cinnamon, and lemon juice, and if you have Nicaraguan rum, it's even better! Then, Atol is spread over the cake, giving it a moist texture, and topped with a thick layer of Atol enriched with raisins. Yum!
11. Perrerreque
Perrerreque is "a sweet bread with all the power of cheese". Its base is sweet corn and cheese, and it is made with mixed corn, curd, sugar, milk, and cinnamon.
It is usually baked in traditional wood-fired ovens, toasting the outside and leaving the inside soft. It is a mix of sweet and salty flavors and goes very well with a cup of coffee.
12. Rosquillas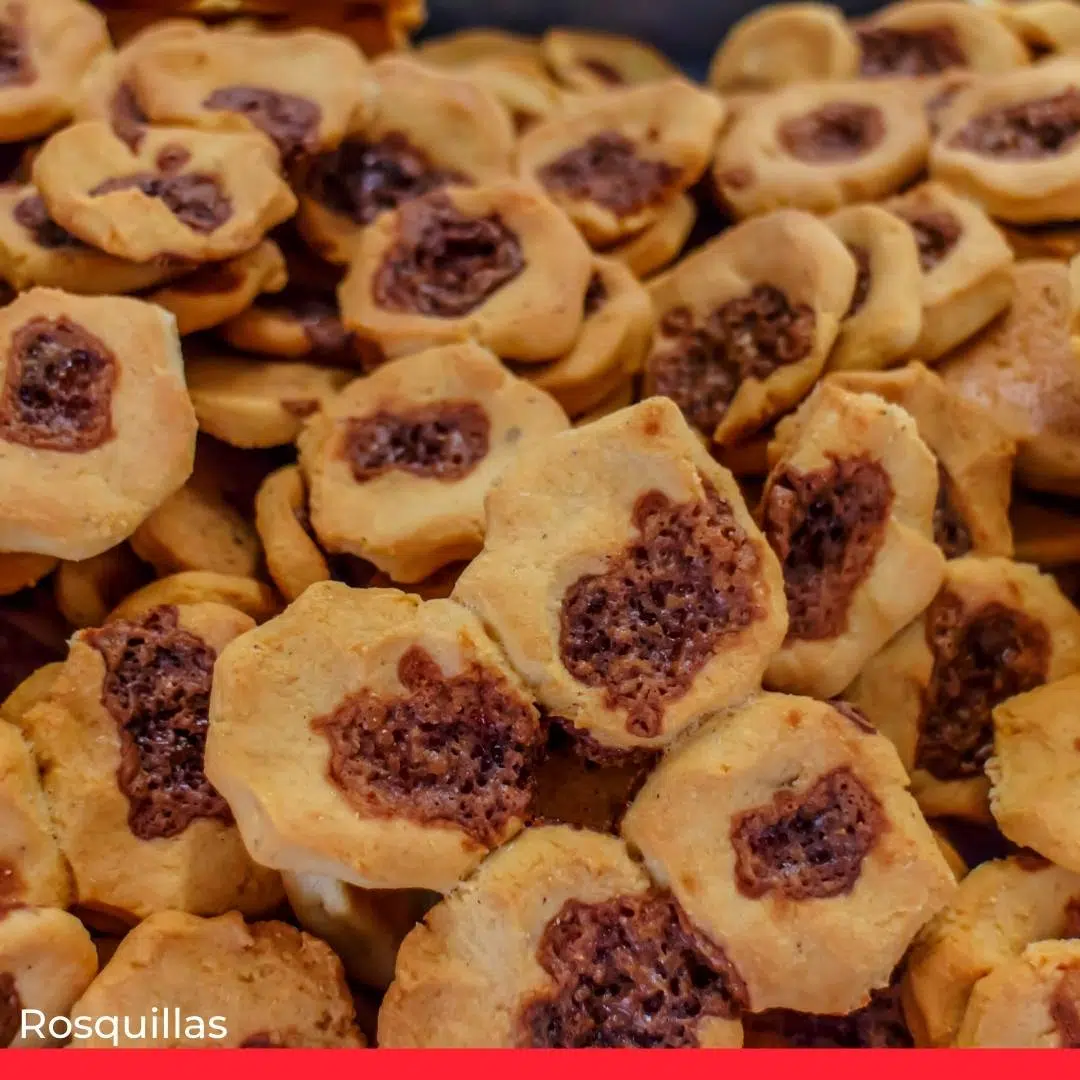 There is a wide variety of Rosquillas, but here we give you the two most popular, traditional Rosquillas and Hojaldras, otherwise known as Viejitas. These are cookies made with cheese and corn, giving them a crunchy texture and a salty, cheesy flavor. They are a popular snack and can be quite addictive!
Viejitas are similar to Rosquillas but have an additional touch of sugar and cinnamon, adding sweetness to the salty flavors of the Rosquillas. In Nicaragua, they are eaten alongside a cup of good coffee.
13. Almíbar
This traditional Easter dessert is a combination of all the fruits of the region cooked in wood for many hours with cinnamon, cloves, and lots and lots of honey or Raspado de dulce (solidified sugar cane juice).
In Nicaragua, Almibar is made at home and shared with visitors or anyone who didn't get around to making it. It is commonly made with mango, jocote, coconut, papaya, and Raspado or Atado de Dulce, which gives it its dark color. This dessert is not commonly served because it's quite complex to make.
If you are wondering what Raspado or atado de dulce is, it is raw brown sugar made from crushed sugar cane. The juice is collected, boiled, and poured into molds, where it hardens.
14. Bienmesabe
This is a traditional Nicaraguan dessert. Green banana is cut lengthwise, or julienned, and fried. Portions the size of a fist are bathed in a syrup of Atado de Dulce, and it is left to cool to room temperature.
You now have a mass of caramel-glazed bananas! Easy and delicious.
15. Maduro en Gloria
The Nicaraguan climate means banana plants grow in most backyards. Thanks to a touch of Nicaraguan ingenuity, banana-based desserts come in a variety of delicious forms, often evoking nostalgic childhood memories.
Traditionally, the sweet plantain is sliced or cut lengthwise, fried in oil until golden brown, then arranged in a baking pan. Over the first layer, grated cheese and ground cinnamon are added, as another layer of fried sweet plantain and then sugar and cinnamon.
Pour milk and sour cream or butter over the top, then bake it in the oven until it turns golden and becomes absolutely delicious!
16. Manuelitas
This is a very versatile dish eaten for breakfast or even as a dessert. Otherwise known as a crepe, Manuelitas are sweet and filled with cheese, sugar, and ground cinnamon. They are easy to make, but nonetheless delicious.
---
Related: Most Popular Foods in Nicaragua