8 Substitutes for Curry Leaves
Mostly known for flavoring Indian dishes, curry leaves can be great for making your food stand out. Curry leaves are incredibly aromatic, providing a fresh, citrusy flavor to your dish. While usually used to give an authentic Indian taste, curry leaves have many and diverse culinary applications.
The foliage of the curry tree, a tree native to India, curry leaves (not to be confused with curry powder) are the powerhouse ingredient that boosts the flavor of curries, rice dishes, dals, meats, fish, seafood, ghee, broths, chutney, sauces, snacks, crackers, and even bread. And yes, we said powerhouse since curry leaves are great for your health as well as your taste buds.
Filled with antioxidants and many phytonutrients, according to Healthline, curry leaves may combat tissue ageing, reduce heart disease, protect the nervous system, relieve inflammation and pain, contribute to balanced blood sugar levels, help fight cancer, and can be used as an antibacterial compound.
While we are all for the great advantages vegetables and herbs provide (and this ingredient has plenty of iron, calcium, vitamins A, B, C, and B2), here we're much more interested in how they make our dishes taste better.
You don't have them lying around? Well here we offer a couple of suggestions for substitutes for curry leaves.
But first… All you need to know about curry leaves
Quite versatile when it comes to adding flavor, curry leaves have a fresh, intense, sweet and tangy aroma. They taste somewhere between basil and kaffir lime, resemble lemongrass and lemon rind, and are rather citrusy. When cooked, curry leaves change their flavor, turning a little bitter with a nutty taste, while maintaining their fresh and citrusy aroma.
Curry leaves are often used in Indian and other South-Asian cuisines, such as Sri Lankan, Thai, Indonesian, and Malaysian. While you can consume them when raw, curry leaves are at their best when cooked.
They can boost the aroma of a dish when sauteed in oil or ghee, or any other type of fat, to release all the flavor they store. They can be added to broths, infusions, and sauces. They add flavor to meats but they also bring out the best in vegetables and rice.
When it comes to their look, curry leaves are elongated, with a shiny, deep green glossy hue. They look like bay leaves but unlike bay leaves you can leave them in your food. Sure, you can add them and remove them if you don't fancy finding herbs in your dishes, but you can also chop them finely and add them to your food for extra goodness.
You can usually find curry leaves at the farmer's market and in local Indian grocery stores. Once bought, they store for a long time and maintain their flavor well when refrigerated, air dried, and even frozen. While you may find they change their color and texture, their aroma remains the same. However, if there are times when you find you have run out of this Indian delight and simply have to prepare your favorite recipe, there are other ways around it! So what can you replace curry leaves with?
The best substitutes for curry leaves
Asian-Fusion cuisine is quite strong and very popular and a lot of recipes on the internet and in cookbooks include this ingredient. But it can be hard to find so you may need to search for alternatives. You may have to mix a couple of spices to get the same flavor as curry leaves but it will all be worth it! So don't just quit on your favorite recipe; here are some great substitutes for curry leaves.
1. Lime Zest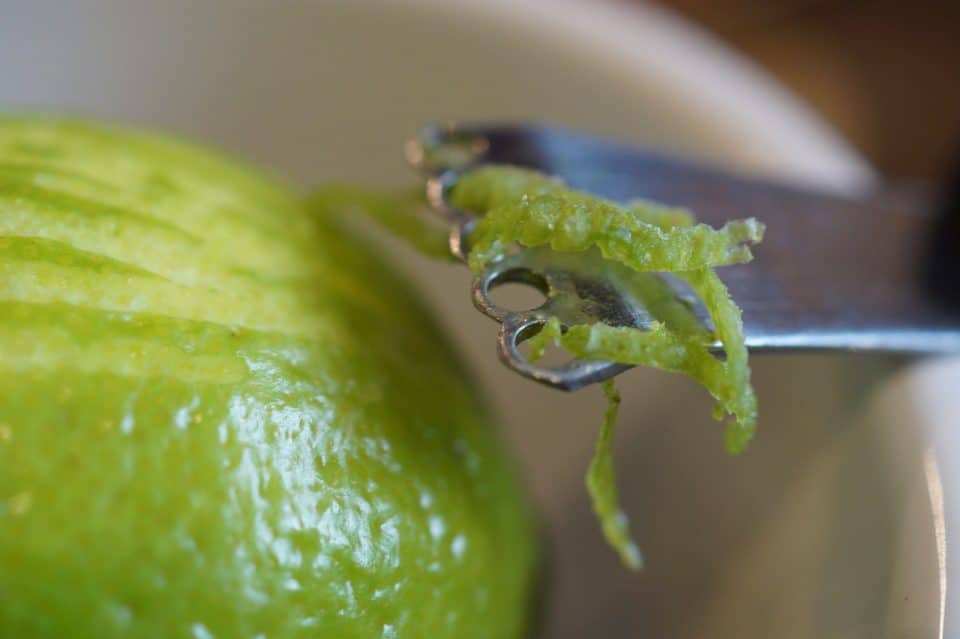 The thing about curry leaves is their lemony, citrusy taste. Lime zest provides the same punch and flavor as curry leaves and is a good inexpensive swap, so much easier to find!
It offers food extra flavor and depth and if you're trying to exactly replicate curry leaves aroma, mix the zest with some chopped basil leaves for that freshness and minty-ness you're looking for and maybe a little lime juice to give the tang and freshness you'd find in curry leaves.
Use it in fish and seafood dishes, rich stews, soups, aromatic curries and even in sauces and dips, especially those based on yogurt. Quantity-wise, one zested lime is the equivalent of eight curry leaves.
2. Kaffir Lime Leaves (Makrut Lime Leaves)
Kaffir and curry leaves have such a similar taste you can't tell them apart. Kaffir lime leaves offer citrus notes to cooked dishes and they work wonders for soups, rice, curry, and stir-fries.
Use them in soups, steamed meats, and fish dishes, Thai and Asian food, stir-frying, and especially in curries. They go great with coconut milk!
3. Bay Leaves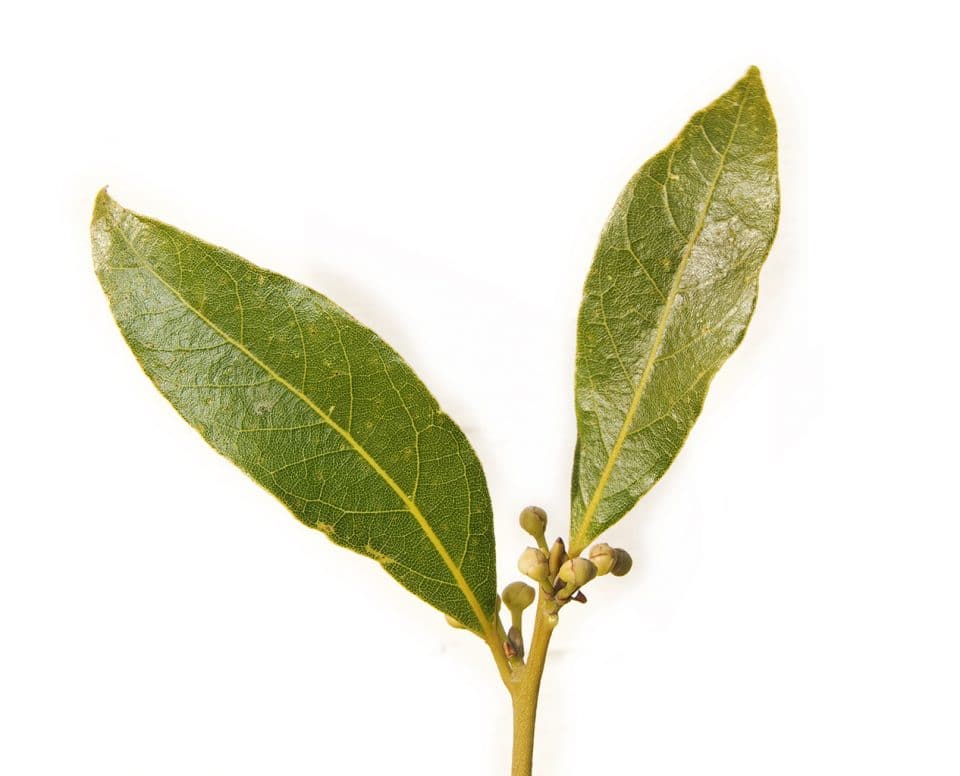 Bay leaves have a minty yet deep and earthy aroma. They also have sweet notes and a savory finish that boost the flavor of your dish. Widely used in Mediterranean and Indian cooking, this ingredient, usually found in every cupboard, can be a good replacement for curry leaves. They are the perfect choice for stews, soups, and comfort foods that need this infusion of flavors.
Use them in sauces, stews, rich soups, and casseroles. They work great with beans, chickpeas, and lentils. They also provides the perfect touch for stir-fries, curries, Indian dishes, and all types of meats and fish. When it comes to quantity, bay leaves can be quite strong so use less than one bay leaf for half a cup of curry leaves.
4. Lemon Zest
Another great choice for replacing curry leaves is lemon zest. Due to the oil in the rind, it has a pungent, quite strong tangy-citrusy-fresh taste.
Use it in every dish, from Asian to European, from fresh salads and dips to stews, broths, meaty and veggie stews, rice dishes, and of course curries.
5. Lemon Balm Leaves
Lemon balm, also known as melissa, has a minty-fresh aroma and is quite similar to curry leaves. Its citrusy taste makes it a great alternative. While it comes in the mint family, it also has a lemon rind taste to it.
You can use it in every recipe that includes curry leaves and you will not be disappointed! Quantity-wise, it's better to go for two thirds of the amount of curry leaves the recipe requires.
6. Lime Leaves
While lime leaves aren't that easy to find, their aroma is just perfect so if you do have them at hand, make sure to cook with them. Their flavor is very intense so make sure to use them sparingly in create a balanced dish.
Use it in Asian dishes, meats, especially fish, prawns, seafood, rice, and curries. When it comes to quantity, for every 10 curry leaves the recipe calls for, use 6 lime leaves.
7. Basil Leaves
Quite the staple of Mediterranean cuisine, basil can be a great addition to your curry leaves recipes if you're missing the key ingredient. Basil is quite sweet and floral when it comes to aroma so it really needs some contrast to offer the same combo of tastes as curry leaves do.
It has a fresh, aromatic, and minty flavor and adding some lemon juice can help to give it a tang and some lemon zest for the citrusy taste. Actually, this mixture is great for replacing curry leaves since it combines all its notes, fragrances, and flavors.
Use it in any Asian dish, Mediterranean dish, fresh salad, or yogurt-based dips for your veg. Use the same amount of basil leaves as the recipe suggests for curry leaves.
8. Daun Salam Leaves
When it comes to curry leaf replacements, this ingredient is not so popular because, well, not many people have heard of it. This condiment works great in meaty dishes and provides a spicy, sweet, minty, earthy taste, much resembling cinnamon, only milder.
Use it in meats, not so much in vegetable dishes.