Top 10 Free Ice Cream Clipart Websites You May Never Have Heard About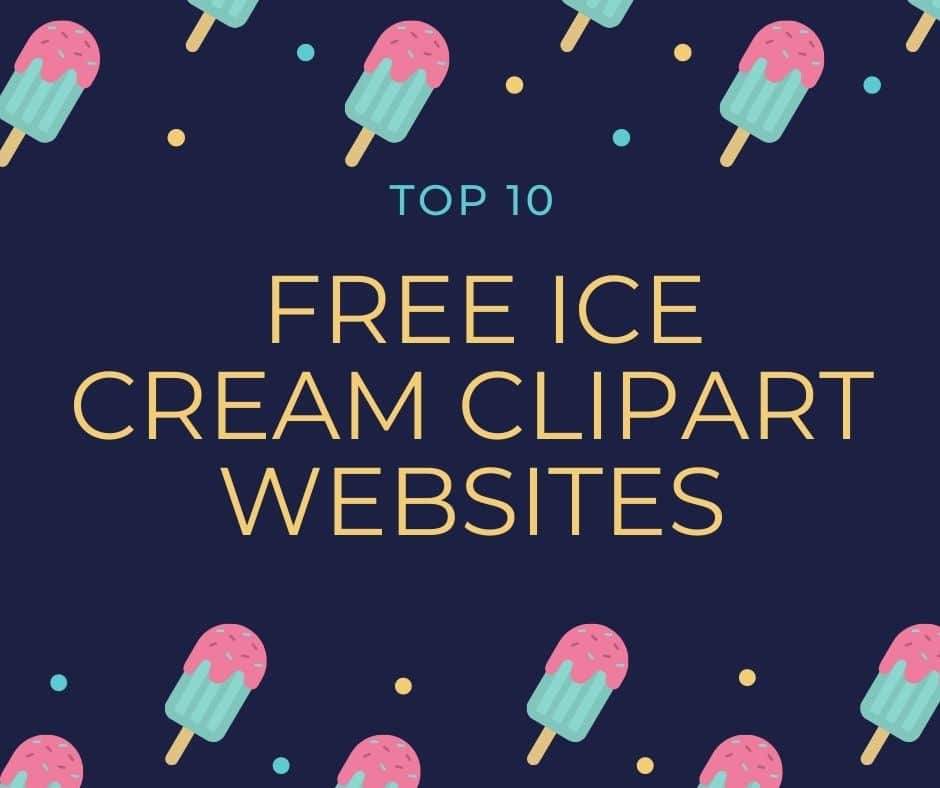 Are you a web or graphic designer or simply an ice cream lover? Sometimes finding quality ice cream clipart sources for your designs, flyers, posters or even documents can be a herculean task, particularly if you are searching for ice cream clipart that not only suits your project but is also be free to use without fear of legal consequences.
Luckily, Chef's Pencil has done the work for you, gathering some of the best free ice cream clipart sources that offer a myriad of not just free but also high-quality clipart designs, so you can spend your time and energy on your more important tasks.
So, let's get started! Below is a list of the top 10 free ice cream clipart websites that you may never have heard about. You can get various ice cream clipart such as ice cream on sticks, cones, and cups, you'll find sundaes, sherbets, gelatos, soft ice cream, frozen yoghurt, and frozen cakes – and they all incorporate ice cream either completely or partly. They are free, very easy to navigate, and have a lot of clipart for you to choose from. It is highly recommended that you peruse them all and bookmark as many as you think you might need.
We had the following questions in mind while making the selection:
Is the clipart free?
Does the site have a large selection?
What image types does the site have? It must have at least .gif or .png.
What type of usage is allowed?
Do we have to register to use the site?
What other features does the site have?
So, browse through them to see which ones best suit your needs.
Vecteezy is one of the top sites that offer a myriad of clipart including ice cream to cater for your designs. Here you can find high-quality images of a variety of ice cream such as gelato and ice cream in cones. Also available on Vecteezy are ice cream logos, cones and icons. You will find millions of images that are a mix of pay and free to use.
Vecteezy has high-quality images available in .jpg and .esp file types. The file is downloaded as a zip file with a .jpg and .esp version. The website has a search tab to access its collection of clipart, and you don't have to register if you don't want to. Attributions might require for some of the pictures that are for free.
Clker is a massive site with a good collection of high-quality, free images for your desired use. You will easily find numerous ice cream clipart, including sundaes, popsicles and cone ice creams, on this site as navigation is seamless. It is not necessary to register, but you can if you like. Most images on Clker are in .png format and they have a web-based image editor that you can use to tweak the clipart to your taste.
Vectorportal is another great source of free ice cream clipart. The site was specifically created to provide high-quality stock vectors for free that designers can utilize in commercial projects. With a myriad of free images such as ice cream cones, ice cream with chocolate, and popsicles, in .ai and .esp formats, you will surely find high-quality clipart to download for your upcoming project.
Free PNG Img is aptly named. This site is a sure source of free ice cream clipart images in .png format. The type of ice cream found here includes sundaes, popsicles, cup ice creams, etc. They have a 50,000+ collection and usage is regulated by Creative Commons license Attribution-NonCommercial 4.0 International.
The images from this site must therefore be attributed and are prohibited for commercial purposes. Also, the images can be converted to .jpg and .ico formats on the website.
All-free-download is another great website if you are in search of a good collection of ice cream clipart. The images on this site can be used freely with attribution. We are not certain about how many ice cream cliparts they have, but it is a fairly good selection and the images are of high quality. You can download ice cream on sticks, cones, cups, sundaes, and frozen cakes, all of which incorporate ice cream fully or sometimes partly. The images are in .jpg, .eps and .ai format.
SweetClipArt is a good source of ice cream clipart, such as popsicles, sundaes and ice cream in cones, for your next design project. The website has a few collections of nice high quality .png and .jpg format clipart designs and the usage is regulated by a Creative Commons Attribution-NonCommercial-ShareAlike 3.0 Unported license. You are allowed to use the clipart only for non-commercial purposes and attribution must be given.
ArtVex is also another good source of free ice cream clipart, for example ice cream on sticks, cones, cups, and even sundaes. It offers about 10,000 clipart images for use in the office, in documents, on blogs, in designs, etc, although the clipart isn't of the best quality and is only available in .gif format. While searching for clipart, you have the option of either searching the database or choosing from the respective categories.
WPClipart is a very good source of quality clipart. You can find over 80,000 cliparts on this website, including ice cream clipart such as soft ice cream in cones, sherbets, frozen yoghurts and sundaes. It is said to have the highest-quality public domain clipart and photos on the planet. The quality and style of clipart on this site varies and you can download the images in different formats such as .png, .webp and .jpg.
Classroom Clip Art is another superb source of free ice cream clipart. This site offers a mix of pay and free to use clipart. You can download high-quality images of popsicles, ice cream in cones, and sundaes in .png, .gif and .jpg format.
1001FreeDownloads is another great site if you are looking for a good source for cones and popsicle ice cream clipart for your next project. They have a great collection of free vectors, clipart, gradients, and fonts and claim to have more on the way. It will also interest you to know that they produce their own exclusive graphics, which are made available for download.
---
Make sure to check out our top picks for the following clipart categories: