Sega Wat (Ethiopian Beef Stew)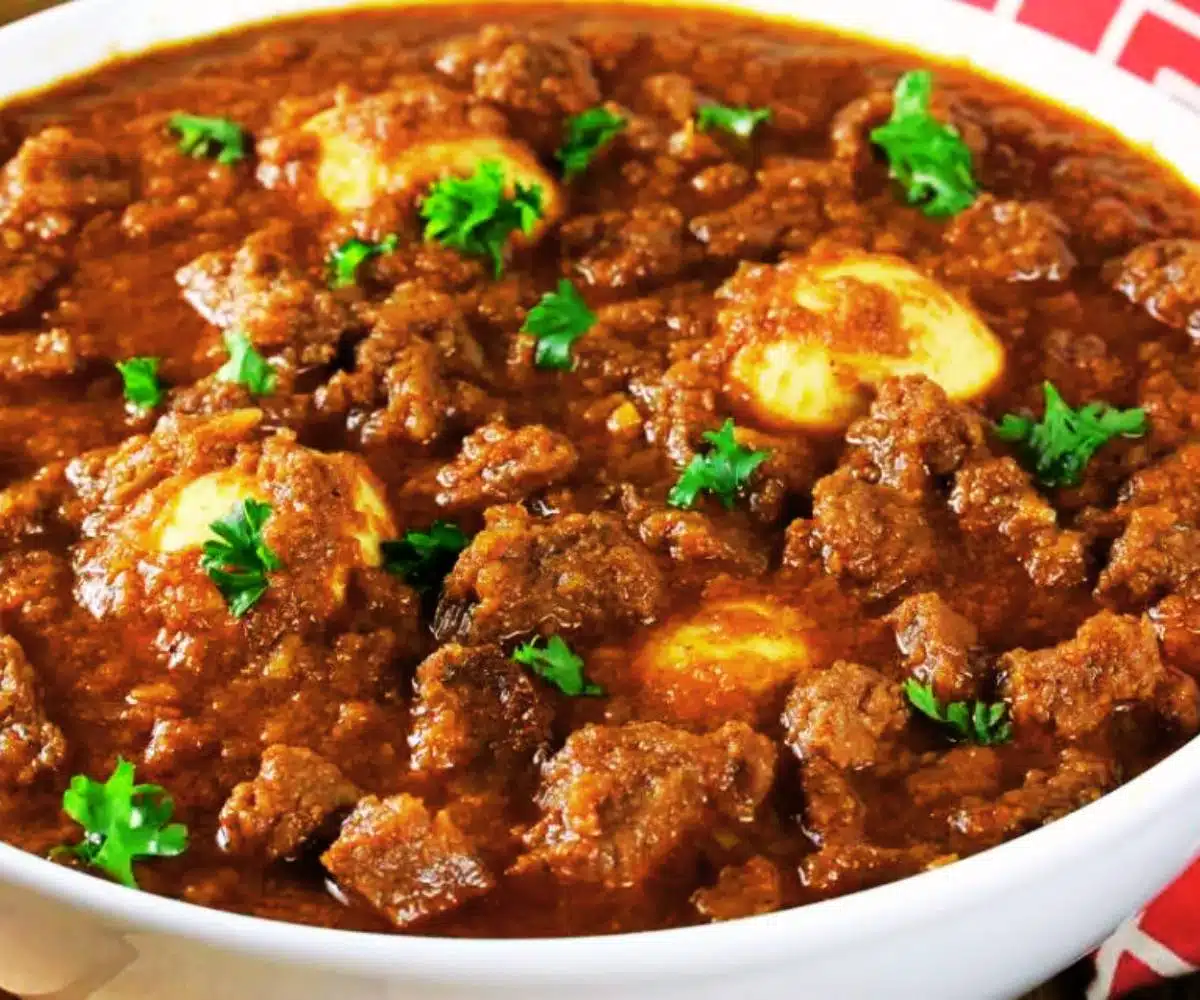 If you visit Ethiopia, there are two popular Ethiopian dishes that you simply have to try out. These are sega wat (also spelled sega wot) and doro wat. One is very spicy, the other is just spicy enough to grip the taste buds.
But you don't have to wait for your trip to Ethiopia or your local Ethiopian restaurant for that matter, as you can prepare sega wat at home. And if you've never had sega wat, you're in for a treat.
This Ethiopian stew is simply sublime. And, as much as I enjoy doro wat, I prefer sega wat – the beef provides a beautifully rich and powerful taste that is guaranteed to win you over!
Enjoy this classic sega wat recipe!
Key sega wat or tsebhi sga (Eritrean or Ethiopian Beef stew )
This simple style stew is popular with Eritrean and Ethiopian people. It is usually eaten as a breakfast or supper with injera bread.
Ingredients
2

kg

beef

cut into medium-sized chunks

1

can tomato

4

garlic cloves

minced

1

piece ginger

grated

4

tbsps

nitir kibbeh

1

tbsp

berbere

1

freshly squeezed lemon juice
Instructions
Thoroughly wash the meat and rub with salt. Set aside.

In a saucepan, melt half the nitir kibbeh over medium heat and sauté the onion for 10 minutes, or until tender and golden brown.

Stir in the ginger, garlic, and berbere and cook for around 2-3 minutes.

Add a cup of water and the canned tomatoes to the saucepan, cover and cook for 10 minutes.

Now add the meat and simmer, stirring occasionally, for approximately 30 minutes or until the meat is cooked.

When there is little or no broth left, add the remaining niter kibbeh to give the meat a buttery texture.

Serve hot with injera bread.